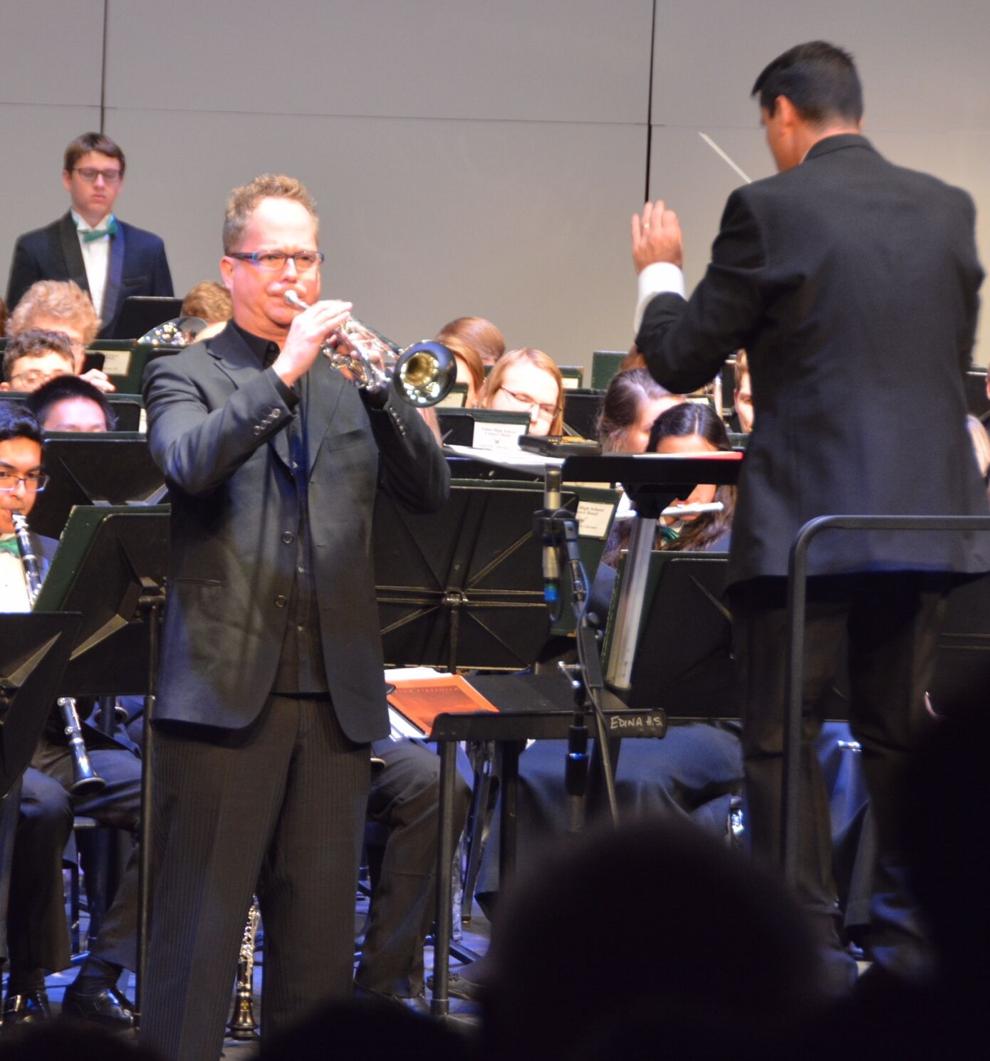 The Edina High School Concert Band will perform with featured musicians for a Concert for a Cause Monday, Oct. 25, 7-8:30 p.m. in Fick Auditorium at Edina High School. The special concert will benefit mental health services at The Family Partnership.
The musicians include Charles Lazarus, a jazz and classical trumpeter, composer, and band leader who has had roles in the Canadian Brass, Dallas Brass and the Minnesota Orchestra; vocalist Tonia Hughes Kendrick; the former keyboardist from Prince's New Power Generation band, Tommy Barbarella; percussionist Daryl Boudreux, bassist Jeff Bailey and drummer David Schmalenberger.
The show will include "an exciting evening of distinctive originals and fresh takes on iconic jazz standards," according to a district press release.
The concert is presented by CircleRock Concerts for Community, a new charitable partnership led by friends Lazarus as the music director with Paul Grangaard as the producer and donor, who is also a 1976 West Edina High School alum. Back then, Grangaard played the trumpet for the Edina Concert Band.
The partnership's goal is to raise funds for nonprofit community mental health counseling, to program great music and to support the amazing musicians who perform it. The Family Partnership is a non-profit that works to build strong families, vital communities, and better futures for children, including programs targeted to help youth, teens and parents' mental health, a district press release said.
The idea for the benefit concert came about when Grangaard and Lazarus were finishing a project together and discussed the mental health crisis in the U.S., according to a news release by a parent volunteer for the high school band, Cheryl Dulas. They decided that a concert could help address the crisis, the release said.
Tickets for the concert can be purchased online at edinabands.com. Tickets are $10 and $20, with $5 student seating. An attendee's receipt will be their ticket.
Seats are spaced for social distancing and masks are required for all attendees.
During online ticketing, purchasers can also make a donation to The Family Partnership to support mental health programs. Donations can also be made at the event.