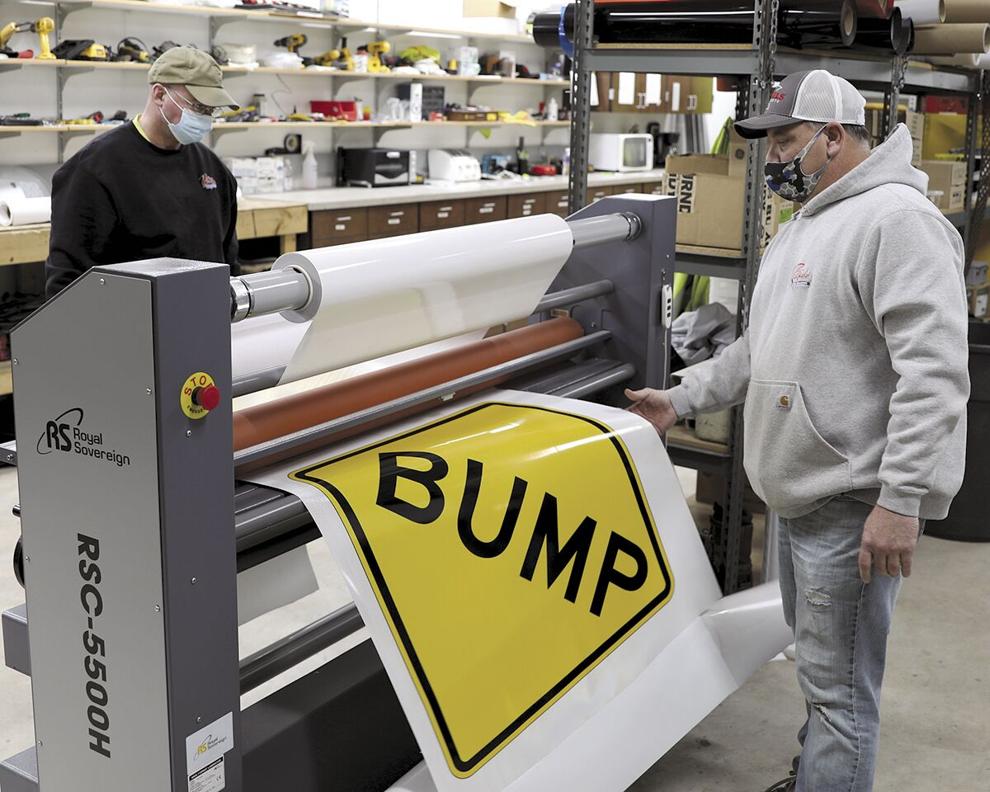 Richfield's internal sign shop keeps residents safe and saves the city money
When you brake at a stop sign, yield to pedestrians in a school zone, or turn onto a given street you probably do not think much about how those signs got there.
But for some cities the time needed to get a sign installed can take much longer than expected, and depending on its customization, can be expensive.
Three years ago, the Richfield Public Works Department made a decision that many cities do not: Department leaders decided to print their own signs. With the cost of a sign-specific printer and the other associated materials, it was no small investment. In all, it cost approximately $24,000 to get the operation up and running. But since, and especially during the COVID-19 pandemic, that investment has been invaluable.
During the pandemic, the city has created many specific signs for the city's parks and other recreation areas to explain the ever-changing state health and safety guidelines. The Public Works Department estimates that it printed and installed more than 1,000 signs in 2020.
"Typically, we create and install roughly 200 signs a year in Richfield," said Public Works Operations Superintendent Chris Link. "During the COVID-19 pandemic, we had a couple weeks where we were installing 200 signs a week."
Like everyone else, when the pandemic hit in March 2020, cities had to make do with what they had. Some cities used printer paper to post outdoor recreation COVID-19 guidelines, having to replace them almost daily as they were beaten by the ever-changing weather. In Richfield, the majority of these types of signs were printed in March and April 2020 and are still in use today.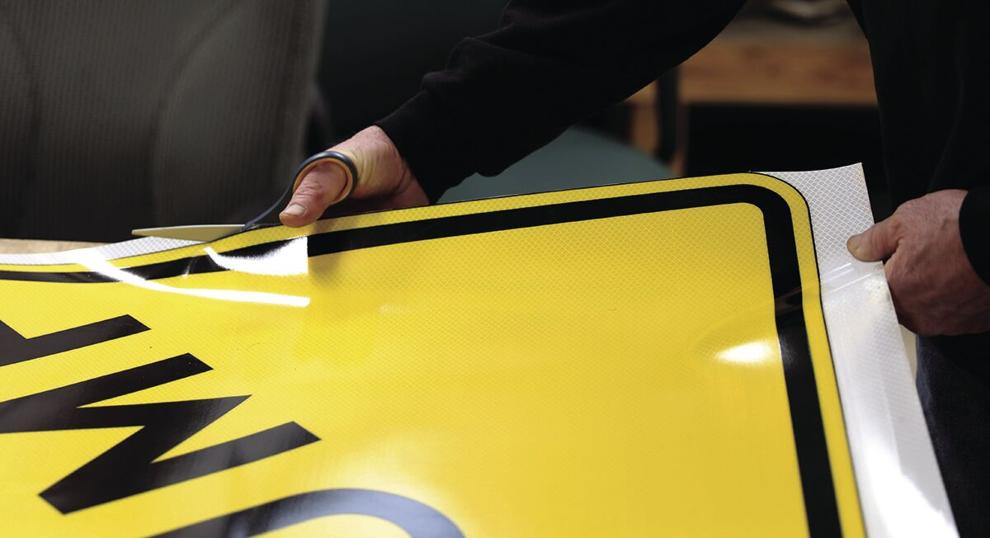 "Our number one priority through the pandemic has been to keep residents safe," Recreation Services Director Amy Markle said. "We knew we had to keep residents informed of the different guidelines around various recreation activities and we were able to do that in an effective and efficient manner, thanks to the public works department's ability to print their own signs."
But it's not just public health emergencies where the sign printer comes in handy. Before the city started printing its signs in-house, it would cost approximately $25 to order customized parking prohibition signs. Plus, it would take several weeks for them to arrive from the vendor. Now, the same project can take less than a few hours and cost less than $3.
"Some people might think that there is a sign catalog or warehouse that has every sign that a city, county or state transportation department might need, but that is not the case," Public Works Operations Supervisor Mark Huiskes said. "In reality, outside of your standard stop, yield, and no-parking signs, most signs you see are custom and need to be made individually."
The highly reflective lamination process also ensures that each sign will last at least 10 years before it needs to be replaced.
City officials are counting on 2021 requiring fewer city signs being created, but know they have the equipment to respond as need arises.
- Courtesy of the Richfield Communications Department.