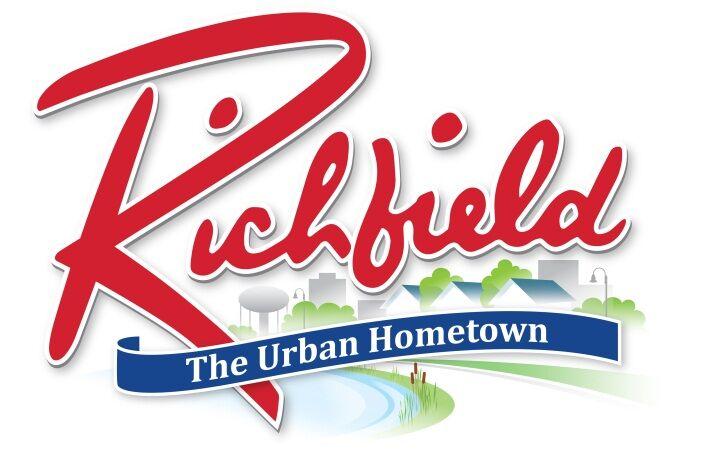 Ribbon-cutting for the project that allows children of all abilities to participate will be held at 6:30 p.m.
When Richfield resident Raven Moe was growing up in the 1990s she always wanted to go to the playground, but the problem was that only a few playgrounds in the Twin Cities metro were accessible to her.
Raven was born with spina bifida, requiring her to spend the majority of her time in a wheelchair, and when she was younger her wheelchair was a barrier when it came to traditional playground equipment.
"We drove as far as 20 miles to find one or two pieces of playground equipment Raven could use," Judy Moe, Raven's mother, said. "When she was little, Rave would see all the other activities the other kids were doing, but could not participate. She could use the bucket swing and not a lot else, unfortunately."
According to a 2017 report by the Minnesota State Demographic Center, approximately 3,610 of Richfield's residents identify as having a disability, representing more than 10% of the city's population.
Richfield leaders had a goal to establish a place where all children, of all ability levels, could play. So, in 2019 the city's Recreation Service Department set out to build a universally-inclusive playground.
On July 22, that dream will become a reality when the city hosts a ribbon-cutting ceremony at the new Augsburg Adventure Park, one of only a few inclusive playgrounds in the region.
"All residents should be able to play in their own community," said Recreation Services Director Amy Markle. "Too often, I heard about families that had to drive miles to find one or two pieces of playground equipment that their child could utilize. We wanted to provide a high-quality play option here in Richfield."
An inclusive playground allows children of all abilities and developmental stages to play in the same space and creates a nurturing environment for all.
The Augsburg Adventure Park playground features rubber surfacing, accessible swings, including a zip line, 10-person accessible whirl, play structure ramps that allow for users to get 72 inches off the ground, ground-level musical instruments and a multi-user team swing.
"No one deserves to feel left out. An inclusive playground considers the needs of all kids and incorporates play equipment that addresses those needs and promotes growth and joy, Markle said. "For example, children with autism spectrum disorder (ASD) or sensory processing disorder sometimes need to regroup in a quiet, cozy space, which is why we included the Quiet Grove."
The process of bringing a universally-inclusive playground to Richfield has led to new and enhanced partnerships that will lead to expanded programming options for residents and other individuals who access the city's recreational service offerings.
"From start to finish the city has been asking for input from as many stakeholders as they could get on the Augsburg Adventure Park project," Gina Gibson, sensory inclusion therapist with Fraser, said. "One of the most overlooked aspects of these kinds of playgrounds is child safety. So, we worked with the city to ensure that a fence and signage was included in the final design to ensure that kids would remain in the play area and know how to use it."
The $750,000 project was funded through a variety of sources, none of which added to the city's tax levy.
The largest contributors included Hennepin County ($300,000) and the Minnesota Department of Natural Resources ($200,000). Residents dug deep and contributed as well through the Richfield Liquor round-up program, which saw more than $20,000 donated to the project in 2019.
"We are always striving to make Richfield a more inclusive place to live," Mayor Maria Regan Gonzalez said. "Only a handful of fully-inclusive playgrounds exist in the metro area. We hope that the Augsburg Adventure Park is not just a place where our residents can play barrier-free, but a place for all children to come and have fun."
The ribbon-cutting ceremony is intended to be a celebration and will include a kids DJ, free ice cream, a bedtime story with the mayor and a chance for those of all ages to try out the various kinds of new play equipment.
The Augsburg Adventure Park is located at 7000 Nicollet Ave. All interested residents are welcome to attend the ribbon-cutting ceremony on July 22 at 6:30 p.m.
And, at the ribbon-cutting celebration one resident has already reserved the right to be the first person to test out the accessible zip line, Raven Moe.
"Even though Raven is in her 20s now she is still excited for the new accessible playground," Judy Moe said. "The opening of the playground is going to be an exciting and emotional day for me, my daughter, and all the other people who have been advocating for a playground like this in the area."
- Courtesy of the Richfield Communications Department