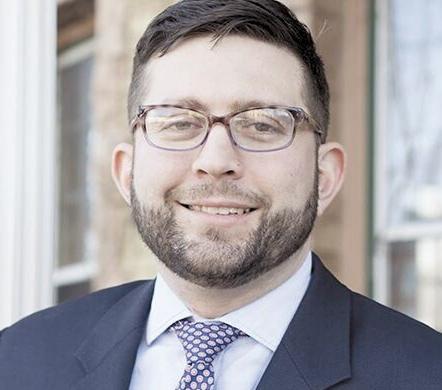 Richfield attorney and city Councilmember Simon Trautmann launched his campaign for Hennepin County Attorney Nov. 9 with a press conference held at Aloft Hotel in Minneapolis.
Trautmann is in his second term as a city councilmember, where, according to a press release from his campaign, he has been active in initiating criminal justice reforms such as including criminal records expungement (sealing) as part of the plea agreement process.
In addition, he helped found and now chairs Cities Against Wage Theft and Tax Fraud, a group of elected leaders committed to policy change and action to fight corporate crime against workers.
The release also states that Trautmann serves on the boards of Crossing Home, which provides housing and employment for people leaving treatment and prison, and the Minnesota Justice Coalition, which advocates for changes in the criminal justice system through legislative reform, and meeting the needs of families harmed by police violence.
"Both within and outside of his law practice, Simon is a community leader who invests his energy and resources into addressing individual and community struggles," the announcement states.
In the release, Trautmann said, "Throughout our county, fear and skepticism are high and for different reasons. Few people have confidence that our justice system is a fair system. Our campaign will bring voices from around the county to lift up the urgency, and the common ground we have to work for and expect to ensure a just legal system."
The current county attorney, Mike Freeman, has decided not to run for reelection next year.
Minnesota House Majority Leader Ryan Winkler, longtime Hennepin County Public Defender Mary Moriarty, and Ramsey County Assistant Attorney Saraswati Singh have also announced their candidacies for the position.