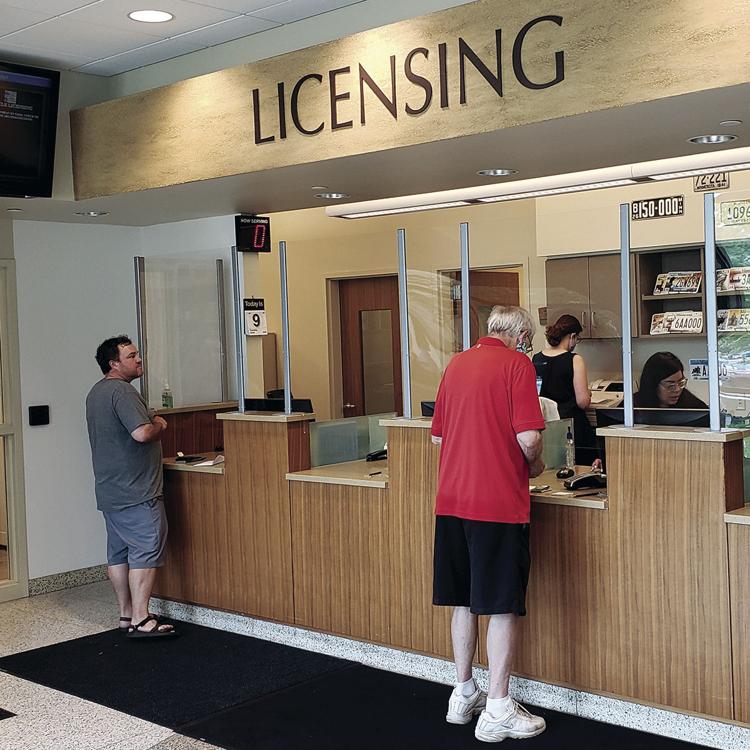 Service has been closed to in-person services since mid-March
Since mid-March, it has been a challenge for Minnesotans to get their motor vehicle transactions processed in the manner they had become accustomed to due to the COVID-19 pandemic.
Many motor vehicle offices across the state closed their doors, and those that did not had to alter their service delivery models.
Richfield's motor vehicle services office has been processing transactions through its drop box since the public health crisis descended on Minnesota.
However, the office re-opened for in-person services starting Monday, June 8.
"Our customers have been very understanding and supportive while we were only offering dropbox services," explained City Clerk Beth VanHoose. "We are excited to begin serving our customers once again in person and helping them with their motor vehicle needs."
As with other businesses that are starting to re-open their doors to the public, the motor vehicle services office has implemented new policies and procedures to ensure that both customers and staff remain healthy and safe.
"We analyzed every aspect of a motor vehicle transaction at city hall and were able to equip the area and its employees with the necessary training and tools they need to stay safe and avoid community spread of the novel coronavirus," Community Health Administrator Jennifer Anderson said.
Changes implemented by the Motor Vehicle Services Office include:
• Only five customers will be allowed in the building at a time
• A staff person will act as a greeter and will help control the flow of people in and out of the Municipal Center
• Glass sheeting has been installed at all customer transaction areas
• All customers are encouraged to wear a mask while at the Municipal Center
• Hand sanitizer stations will be available inside the front door
• All motor vehicle employees have been provided gloves and masks
The office will continue to use its drop box service in the building's main entryway for tab transactions and utility billing.
"Customers interested in utilizing the dropbox for tab transaction can still do so," VanHoose said. "In fact, for many residents, it will be a faster, more efficient route for getting your tabs updated. Plus, you can access it 24 hours a day."
Other Municipal Center services, including passport transactions, will remain by appointment only. To decrease congestion in the main vestibule, appointment customers and drop-offs are asked to utilize the north Heredia Park courtyard door.
"I look forward to the day that we can open the Municipal Center without any COVID-19 virus mitigation restrictions, but we need to be vigilant against community spread of the virus to our residents and our staff," said City Manager Katie Rodriguez. "In the coming weeks and months, we will continue to work with national, state, and local health officials to determine when we can further expand our in-person service offerings."
Info: Regarding in-person or drop-off motor vehicle services, residents may call 612-861-9730.
– Courtesy of the Richfield Communications Department.