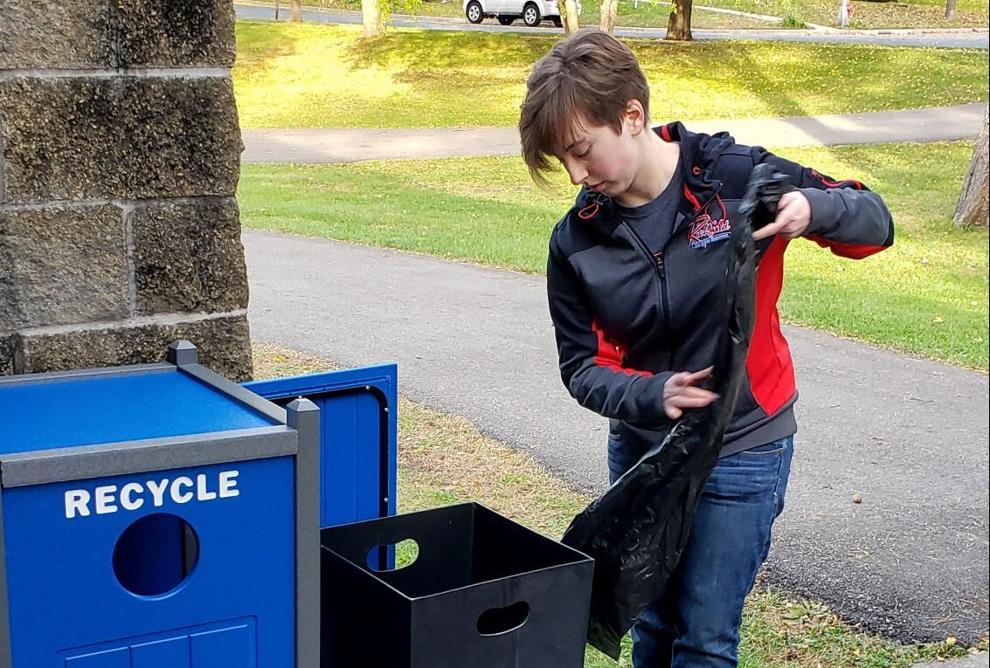 Richfield residents' garbage service will be more organized in the coming months.
At the June 8 City Council meeting, the city's elected leaders approved a measure that will organize the city's garbage collection efforts. The 5-0 vote in favor of the measure comes after more than two years of conversations with community members, negotiations with garbage haulers and learning from other communities how to offer garbage services more effectively and efficiently.
"Organized collection advances so many of our city's goals and priorities," Mayor Maria Regan Gonzalez said. "Changing our garbage, recycling and organics collection efforts will provide a more consistent, sustainable, efficient and equitable service for all residents."
With the passage of organized collection, city staff will turn their focus to implementation with the goal of having the entire city switched over to the new system by early October.
Under an organized garbage collection system, all haulers will keep their same market share of the city, but instead of each resident negotiating with a single hauler, the city will negotiate the garbage rates and allocate specific sections of the city for each hauler to service.
The city expects the reorganization to reduce the number of missed pick-ups by eliminating the need for haulers to skip certain houses that were served by a different collection provider.
Organized collection is also expected to reduce the wear and tear on the city's roads, as well as the various kinds of pollution associated with it, with fewer trucks passing by residents' houses each week. With three haulers offering up to five different services in Richfield, as many as 15 different trucks can potentially pass a resident's house in a given week, according to the city. After organized collection is implemented that number would be reduced to five at most, and for a large part of the year, only two trucks will service each block per week, planners say.
In the intervening months, city staff will work with haulers to determine what the collection zones will be, logistics for garbage cart swaps, create a services guide and send out regular communication with residents about program implementation.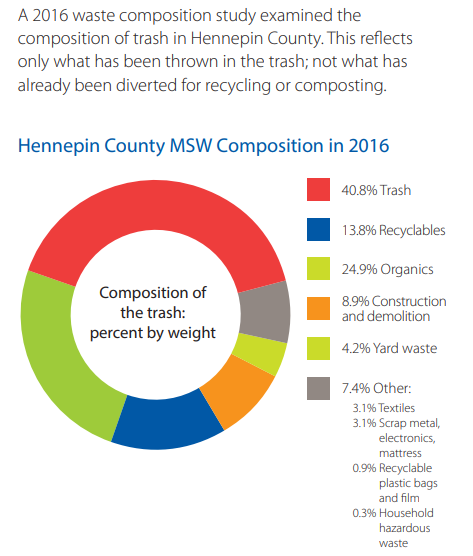 "Before the program is rolled out, residents will be contacted by their new haulers to determine their specific household needs," Sustainability Specialist Rachel Lindholm said. "Over the next several weeks and months I encourage residents to think about if they can downsize their cart size and what other services they may need. In the end, they could save money, especially if they decide to make a change to trash cart size."
In terms of the collection process, traditional garbage will still be picked up every week, unless requested otherwise with the hauler. Recycling will be collected bi-weekly. Residents will also be able to opt-in to a new curbside organics recycling program.
"Even before we started exploring the possibility or organized collection, residents would contact me on a regular basis regarding bringing curbside organics collection service to Richfield," Lindholm said. "Back in November of 2018, we started a drop-off organics recycling program and it has become so popular that our industrial-sized dumpsters have to be emptied multiple times a week."
As the city explored organized collection, Richfield residents helped by providing staff with garbage bills to analyze rates, recounting what services they like and dislike, and participating in a variety of engagement events.
"We want the Richfield's organized collection system to be a better than the system that came before it," Ward 3 City Councilmember Ben Whalen said.
"One of the biggest priorities for residents is high-quality customer service. I am confident that we have included provisions in the contract that will ensure resident needs are met."
Residents interested in learning how their garbage bills will change or learning more about organized collection should contact Sustainability Specialist Rachel Lindholm by emailing RLindholm@richfieldmn.gov or calling 612-861-9188.
- Courtesy of the Richfield Communications Department