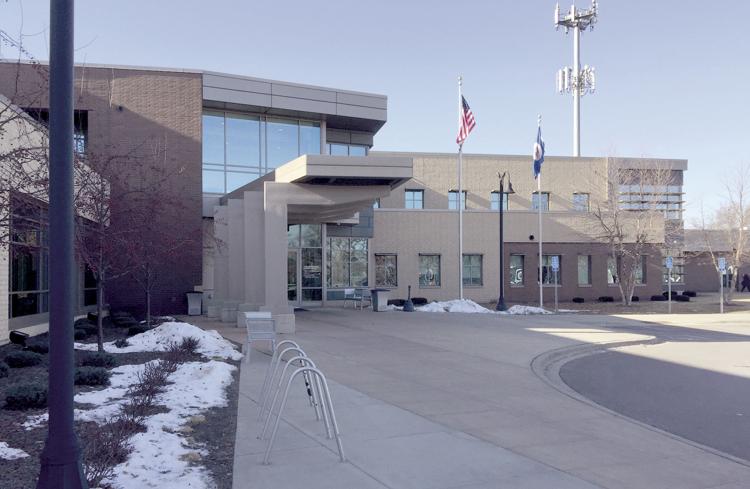 Department reports shed light on city's efforts against COVID-19 effects
Early last week, Richfield Mayor Maria Regan Gonzalez declared a local emergency in light of the effects caused by the COVID-19 pandemic.
The emergency was declared to provide the city flexibility in making financial decisions quickly and to "protect the health, safety and welfare of the city and the community," the declaration stated.
On Wednesday, March 18, the city council met to extend the emergency for an indefinite period.
That resolution, with a "friendly amendment" attached by Councilmember Simon Trautmann, passed unanimously. The emergency will be canceled by action from the council when they deem the time right.
Trautmann's amendment added language that would allow the council to review the state of the emergency in six months.
City Manager Katie Rodriguez said the declaration allows staff "to sign off on things that are $1,000 or more. I've been pretty busy, so I'm able to delegate that to other staff to sign off on things between $1,000 and $5,000."
The declaration would also give the city the flexibility to take actions electronically.
"The virus does get on paper, so we're looking at ways to do things without paper," she said.
Rodriguez assured the council that they would be provided access to information as in the past.
City Attorney Mary Tietjen went a bit deeper for the council.
"In addition to the spending flexibility ... there are certain requirements when it comes to competitive bidding and ... for the purchase of certain supplies," Tietjen said.
"Under a local emergency, cities are exempt from those procedures, but it provides for a more efficient, quicker way to purchase necessary equipment and supplies, if that becomes necessary. There are a myriad of other things that could come into play, too, with respect to local emergencies – for example, the purchase of certain items from FEMA ... or triggering mutual aid agreements. We're just trying to cover the gamut here to make sure the city is protected in respect to all of those things."
Following a brief interaction between Councilmembers Ben Whalen and Trautmann on a clarification of the amendment, the council voted unanimously to approve.
Public service update
Police Chief Jay Henthorne provided an update on the status of public safety in light of the pandemic.
"We have not seen a public health emergency like this, we are in uncharted territory," Henthorne said. "We have trained and planned and tested previous emergency plans for H1N1 in 2009 and participated in emergency planning execution after 9/11, the 35W bridge collapse, the Republican National Convention and the Super Bowl."
He added that the city's emergency pandemic plan is in place and being executed as a public health emergency.
"These plans prioritize city services that need to be implemented in an emergency situation," he said. "We're also responding quickly and efficiently to Gov. Walz's executive orders as they are issued. We are in communication with our mutual aid partners on a daily basis and with Hennepin County Emergency Management."
He went on to describe public safety's role in helping the vulnerable population within the city.
With boots on the ground, the city has launched an effort to utilize its CERT team, block captains, and police reserves to distribute information to residents.
"This information ... will also be in Spanish," he said.
"We're asking their neighbors to help out, along with us helping out from our department," the chief said.
Public health
Jennifer Anderson of the Bloomington Public Health Division was direct when she told the council, "This is a long duration event ... this could be a 12- to 18-month event," she said.
She said that numbers and data continually change by the hour and that the health department had instituted an incident command center to manage communications, to maintain situational awareness and to make sure the residents of the three cities under the administrative umbrella of BPHD – Bloomington, Richfield and Edina – are as safe as possible.
City manager's report
City Manager Katie Rodriguez said that the managers from the three cities "have been coordinating at least daily and we're trying to make sure we're in lockstep as much as possible, given that we're different cities. We're trying to mitigate this."
She described specific steps the city is taking.
"We're reassessing daily how to keep our services, but also provide that social distancing. We'll be putting updates on the website. We have asked all departments to adjust their staff schedules, so that they can provide social distancing within their buildings. This will involve some staff working staggered schedules so that they are working in the evenings and weekends."
Revenue is an issue with the current economic standstill.
"We're also looking at the impacts for one month, three months and six months. As of right now, we have sufficient reserves. We will see revenues decline, but nothing that we can't absorb. All department directors have been asked to reduce spending where they can, and also to possibly delay projects. So, we're looking at each project to make sure whether we should delay it or if it would be better to go forward with those projects."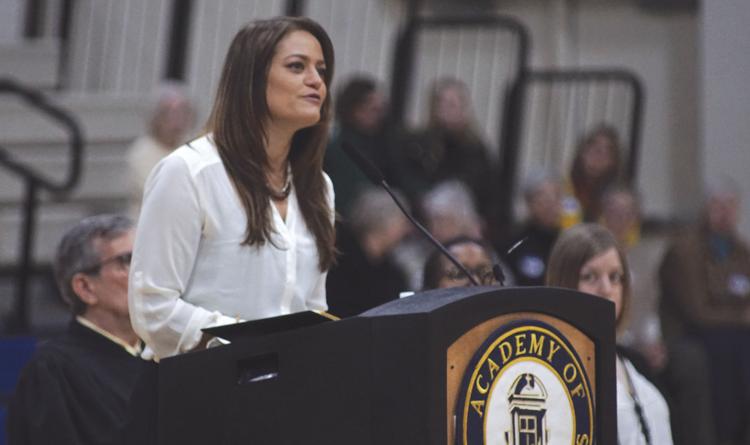 Mayor Gonzalez
Mayor Gonzalez described how she had heard in a briefing that the harder one leans into an issue, the better.
She also said the city is "absolutely doing that."
"They are doing exceptional work around the clock. People are being flexible, staff is being flexible, staff is being innovative and creative ... and maintaining safety and protecting the public health. We are extremely lucky in the city of Richfield to be served by a municipal-level public health department. We are only one of two municipal-level departments in the entire state of Minnesota."