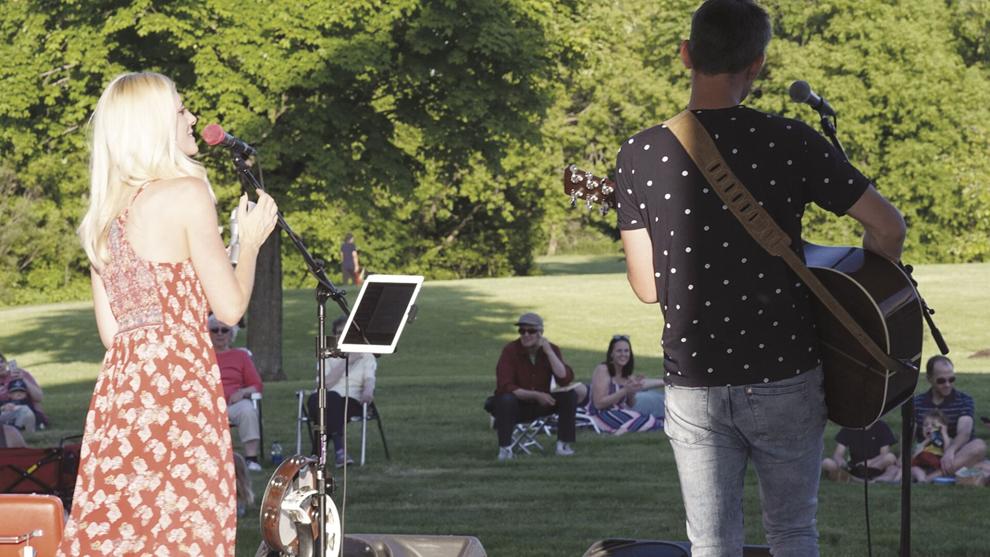 Summer 2021 entertainment schedule released
The 2021 Richfield Entertainment in the Park season kickS off tonight, Tuesday, June 8, with an interactive children's music group, the Teddy Bear Band, which was followed by a performance by the Percolators, described as "refreshing rock."
But that's just the beginning.
Performances and acts at Richfield's Band Shell will be held every week until Aug. 3, with the exception of June 29 because of Independence Day.
Beginning June 15, each Tuesday will include an 11 a.m. children's show, followed by a 6:30 p.m. evening performance for families.
The following are the dates and performers for each Tuesday:
• June 15 - 11 a.m., Will Hale & The Tadpole Parade, interactive children's music; and 6:30 p.m., Ali Gray, an acoustic duo
• June 22 - 11 a.m., Kid Power with Rachael, an interactive children's musical show; and 6:30 p.m., Bob, The Music of Dylan, a Bob Dylan tribute band
• July 6 - 11 a.m., Magin Norm magic show; and 6:30 p.m., Singleton Street bluegrass
• July 13 - 11 a.m., The Jolly Pops, interactive children's music; and 6:30 p.m., Swing Beat Big Band
• July 20 - 11 a.m., The Alpha Bits, kids rock and roll; and 6:30 p.m., Chico Chavez Orchestra
• July 27 - 11 a.m., Professor Flutterblaster educational science show; and Vinnie Rose, Americana solo acoustic
• Aug. 3 - 6:30 p.m., Sawyer's Dream, American rock
The Richfield Band Shell is located at 636 E. 66th St.
Lawn chairs and/or blankets are recommended for seating, as well as plenty of sunscreen and bug spray.
If the weather is questionable, call the weather line for updates at 612-861-9189, option #3.