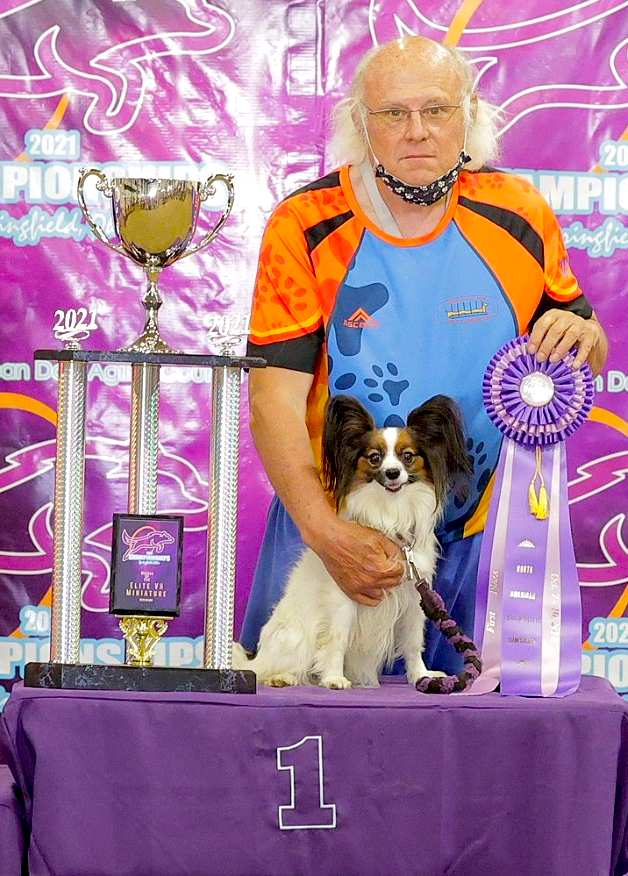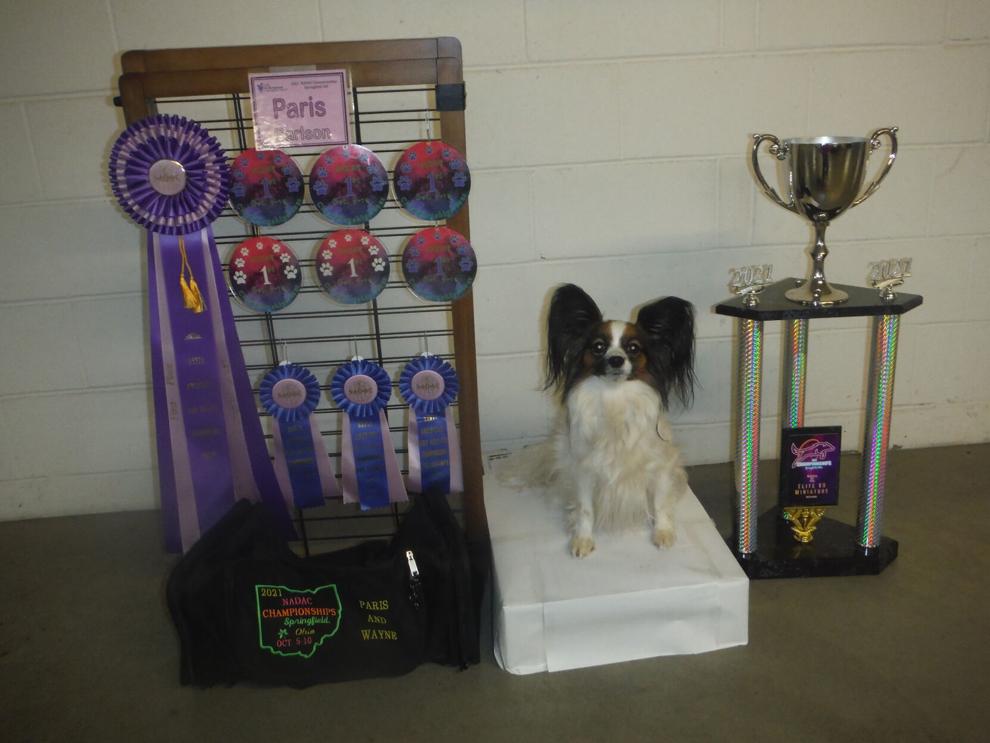 Paris and her handler Wayne Carlson, an Edina resident, won first place in the Elite Veteran Handler Miniature division of the NADAC Championships that took place in Springfield, Ohio, October 5-10. Paris is a 5-year-old Papillon.
In previous contests, Paris won third place in the Pre-Elite division in 2018 and placed second in the 2019 Elite competition. She can perform at 25-30 feet from her handler, run at nearly 6 yards per second – or 12 miles an hour – over obstacles with jumps, hoops, dog walks, A-frames and weave poles, Carlson said in an email.
During one run in Ohio, she ran at 38 seconds over 20 obstacles, meaning she completed each obstacle at an average rate of one obstacle per two seconds. She is trained to respond to verbal directions of left and right, along with what obstacle is next, Carlson said.
Her handler, Carlson, has been training agility dogs for about 10 years.