A "Justice for George" banner and "Black Lives Matter" heart banner were created by nine knitters and crocheters from seven metro-area cities, including Edina, Eden Prairie and Bloomington.
The banners were created in response to an initiative, organized by Good Trouble for Justice MN and other local Indivisible groups including Edina Indivisible, to install public art along the temporary fencing around the Hennepin County Government Center during the Derek Chauvin trial, according to Jennifer O'Brien, the project coordinator and a board member for Edina Indivisible.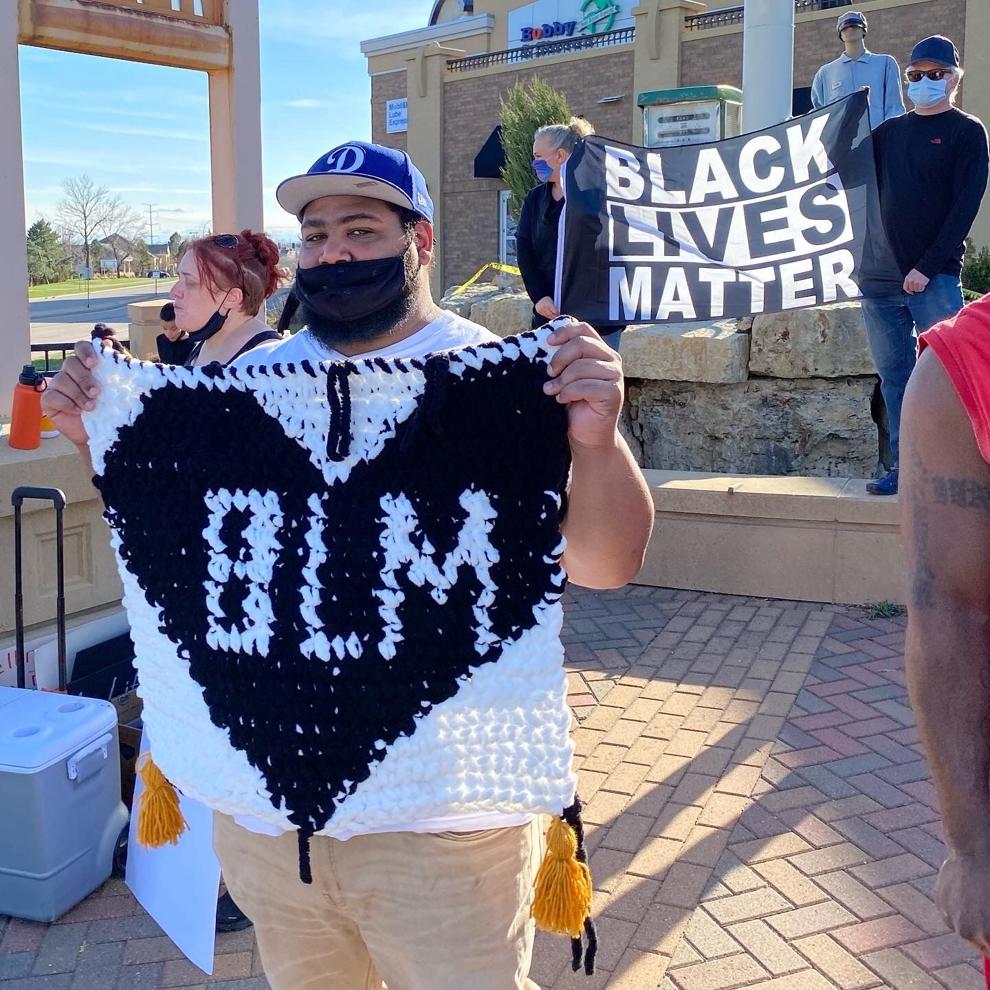 O'Brien first created a yarn banner and was asked to make more pieces for the rallies by plaza rally organizers, she said. She reached out to other members of civic action groups and knitting friends to see if there was any interest in creating a larger "Justice for George" acrylic yarn banner.
The banners were used at several Black Lives Matter rallies across the metro, including one in Eden Prairie.
On the day Chauvin was found guilty on all charges, April 20, O'Brien and Holly Robbins, of Minneapolis, took the banner to George Floyd Square.
The banners will continue to be used through the sentencing hearing of Derek Chauvin.
Knitters and Crocheters included O'Brien, Robbins, Sarah Fisher, Deb Ford, Dawn Carlson, Clara McIver, Maura Randall, Amy Nylander, Courtney Tschida and Sarah Lewis.
Edina Indivisible is a volunteer-run, grassroots group of about 300 Edina residents and residents of surrounding communities that push for progressive and inclusive policies.