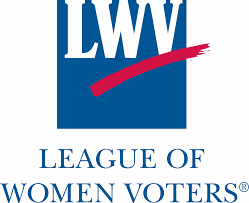 The League of Women Voters Richfield will host speaker Alan Wernke at its Saturday, Nov. 20, meeting. The topic of Wernke's presentation will be "Electric Cars 101."
The meeting will be held at 9:30 a.m. at My Credit Union, 345 E. 77th St., Richfield.
Wernke, a consultant working in the area of renewable energy systems, has particular expertise in electric vehicle technology, including personal experience as an owner who has traveled extensively across the country in his 2021 Tesla Model 3.
In addition to his presentation, Wernke will provide rides in his vehicle for those interested.
According to the U.S. Environmental Protection Agency, the transportation sector in the United States accounts for approximately 30% of the greenhouse gas emissions that are contributing to climate change. A transition to electric vehicles could be a major part of reducing greenhouse gas emissions.
The local league's major focus this year is studying how Richfield residents and businesses can reduce their carbon footprint (carbon dioxide accounts for 80% of greenhouse gas emissions).
The Nov. 20 meeting will provide information on the future of EVs in Minnesota, including what the state is doing to facilitate greater use of electric vehicles (tax credits, charging stations, requiring dealers to offer EVs), a comparison of EVs and gas-powered vehicles in terms of climate impact, plus the nuts-and-bolts information on the basic operation of EVs, costs to operate, and how to travel with an EV. A question-and-answer session will follow the presentation.
For the safety of all, attendees are being asked to wear a mask. They may also bring a beverage.