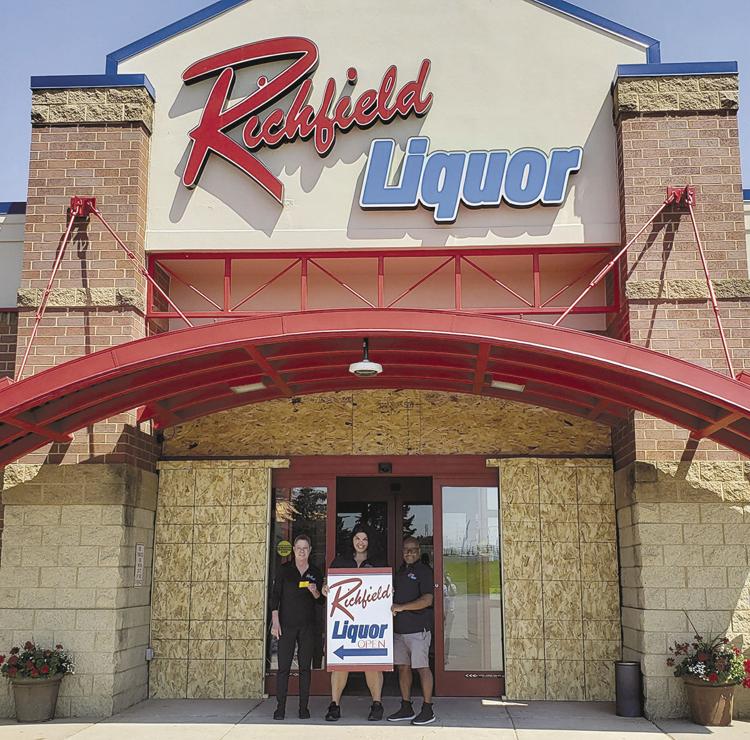 Improvements made to enhance safety at the location
During the past several weeks, Gov. Tim Walz has been "turning the dial" and slowly opening up Minnesota to more commercial and recreation opportunities for residents.
Richfield has also been working on offering more in-person services to residents, while still protecting both residents and staff from the spread of COVID-19.
On June 8, the city re-opened its Shops at Lyndale, 7700 Lyndale Ave., municipal liquor store location.
"Customer health and safety is our primary concern at our city liquor stores," said Liquor Operations Director Bill Fillmore. "We needed time to make the necessary upgrades to the store and the temporary closure allowed us to keep serving customers at our other locations while the work was done."
The Shops at Lyndale location and the 6400 Lyndale Ave. location were closed in part to ensure adequate staffing was available as Minnesota adapted to a new way of life during its Stay-At-Home order. The store also needed to install partitions at the cash registers and floor markings to encourage patrons to follow social distancing guidelines.
During its COVID-19 closure, the store received an extensive renovation that saw all retail shelving, products, and fixtures removed. The store was re-painted, countertops were replaced and new product shelving was installed.
"Liquor store employees have put a lot of time and effort in retrofitting their stores to ensure that customers and staff are safe during the shopping and transaction process," Community Health Administrator Jennifer Anderson said. "The stores have a good plan in place and customers can rest easy when they are shopping in our municipal liquor stores."
Throughout the pandemic, Richfield's municipal liquor stores have been regularly amending its business practices. The stores have established floor markings to demonstrate and encourage social distancing, installed barriers at cash registers, stopped accepting cash as payment for transactions, turned off in-store ATMs, and continually sanitize touchpoints, carts, handles, payment terminals and shopping baskets.
Stores also limit the number of customers inside to six at a time, ask customers who appear ill to immediately leave the store, don't allow employees who do not feel well to come into work, decline all returns or exchanges and suspended the sale of lottery tickets.
"A lot of work went into remodeling and adding virus mitigation features to our Shops at Lyndale store," Fillmore said. "We are excited to welcome our customers back into the store. I hope residents appreciate the time and effort we put in to make the store more modern and customer-friendly."
– Courtesy of the Richfield Communications Department