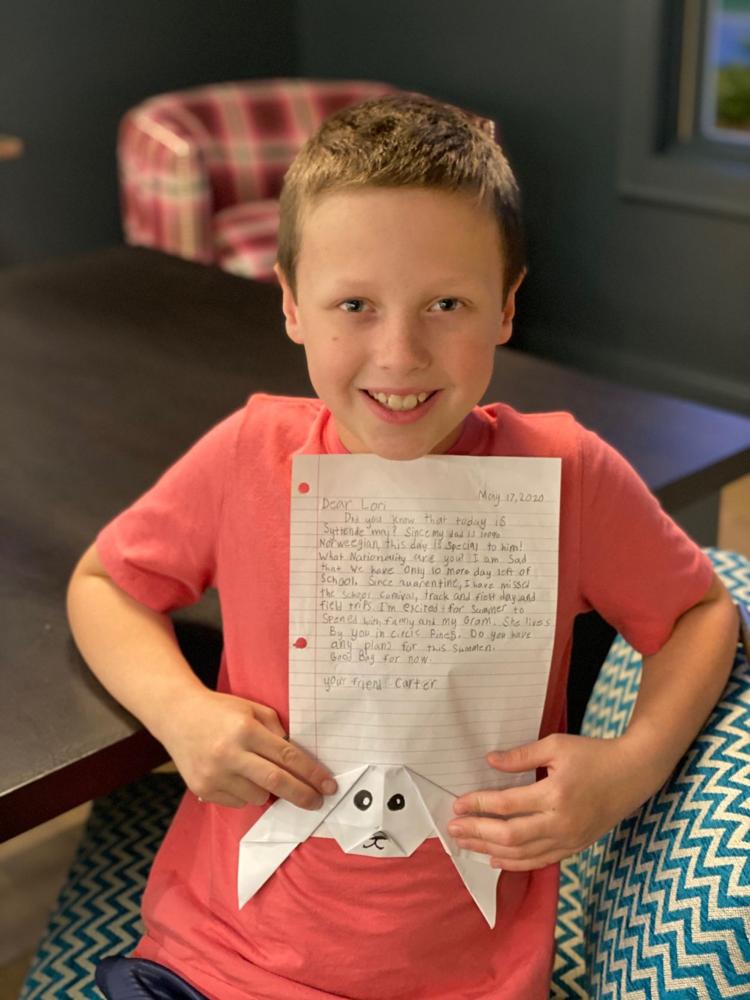 The lost art of letter writing is alive again in Edina.
While the public sphere is gradually reopening after two months of practical quarantine, senior citizens are still being urged to physically isolate themselves as COVID-19 remains a threat, especially for older age groups.
Since early April, the Edina Senior Center, Edina Community Education and the local county libraries have been joining forces to help alleviate that isolation with a pen pal program connecting older individuals to the community's youngsters.
With nearly 300 participants signed up for pen-pal pairings, the program has proved there's still a place in this world for pens, paper and stamps.
When Lori Syverson heard about the program through the Edina School District, she thought it sounded like fun, even though the 59-year-old White Bear Lake resident wasn't sure she would qualify. She's divorced and lives alone, with her kids now on their own, but she's still heavily engaged with the community as president of the Edina Chamber of Commerce.
While Syverson doesn't face the same level of isolation as others might, she sees the pen pal program as just the kind of intergenerational
mission the chamber has always supported, "just because we have so much to learn from each other."
With more people working into their golden years these days, "there are more generations together in the workplace than ever before," Syverson said.
For the pen pal program, she got paired with 9-year-old Carter Finseth, a student at Countryside Elementary. In Carter's first letter to his new pen pal, he have Syverson the rundown on family – he lives with his mom, dad, two siblings and a golden retriever named Captain. The introductory letter also featured a "P.S.," apologizing for the note's brevity.
"It might take him an hour and a half to write a few sentences just because he's not used to writing like this," said Carter's mother, Shonda Finseth. In fact, his first letter to Syverson was the first letter Carter had ever written, she said.
"It's a lot of time. A lot," Carter admitted. "But I enjoy it."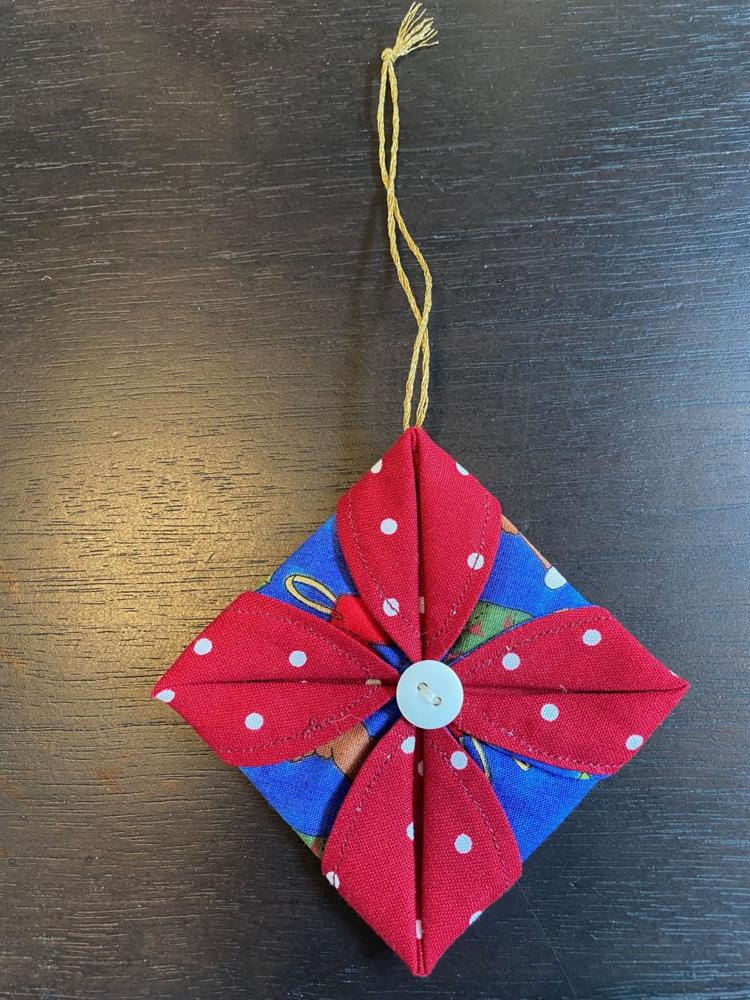 For his next letter, Carter, ever the artist, promised to send Syverson an origami figure. So Syverson, sensing the opportunity to forge a new friendship, sent Carter a Christmas ornament made out of folded fabric.
"I thought that was one area where we could kind of bond," she said.
Carter was easy to win over. "He loves people a lot. He especially loves the older generation," his mother said.
One of his favorite pastimes is hearing their stories and peppering them with questions. Another activity he looks forward to is checking the mail, but as a kid growing up in the digital age, he's never gotten much of it. "Now I do," Carter delighted.
With electronic communication having long taken over, "that connection, pen to paper, is pretty darn special," Shonda observed.
She appreciates the abstract benefits that come with such a personal form of communication, but the thing about the pen pal program that gets her most excited is its educational component. Through his participation, Carter was ahead in school, when, about two weeks after he signed up for a pen pal, he had to write a letter for an assignment.
But aside from learning to write, Carter is learning to communicate with people who have a completely different set of life experiences.
"I really do think it's important for generations to communicate on a regular basis and to learn from each other," Syverson said. "You hate to see that knowledge not be shared."
– Follow Andrew Wig on Twitter @EdinaSunCurrent