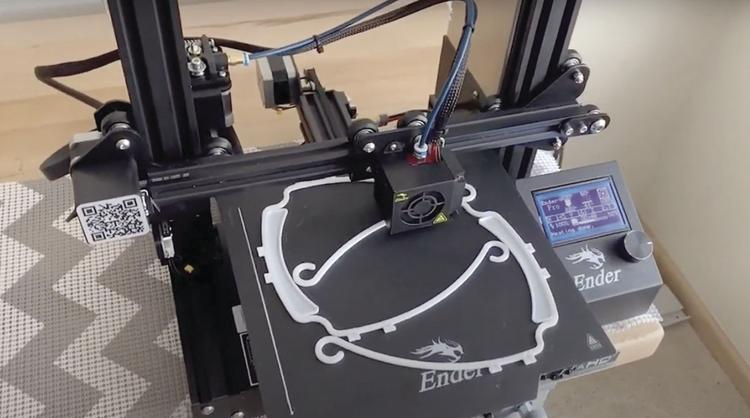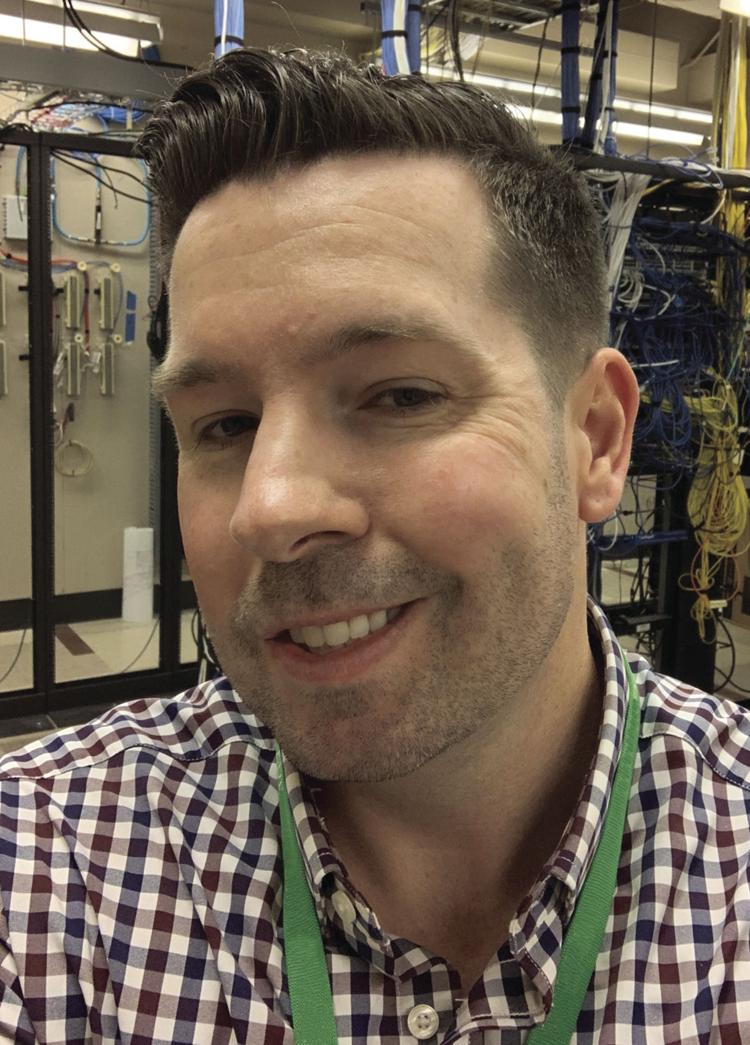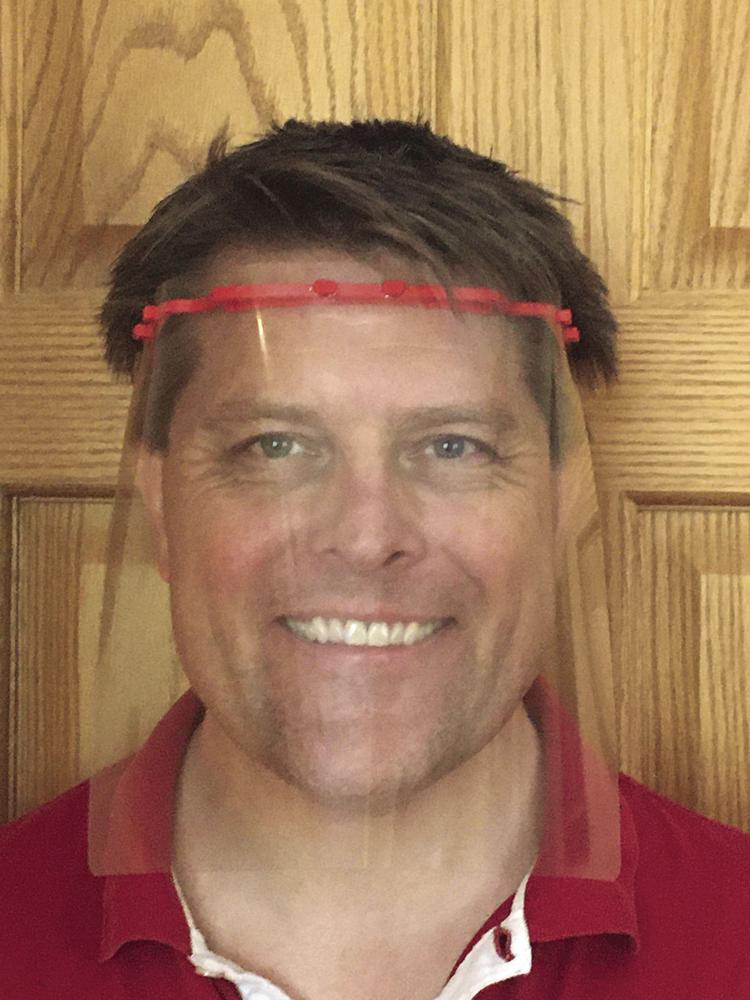 When Nick Lovejoy bought his first 3D printer about a year ago, all he wanted to do was make handles for ice fishing rods.
Now, he's using the machine to fight a pandemic.
Lovejoy, who works in information technology for the city of Edina, is among makers around the world using the emerging technology, which involves applying layer upon layer of resin to build solid objects, to create supplemental personal protective equipment – or PPE – for those working on the front lines of the COVID-19 pandemic.
The Plymouth resident is part of a group of six makers who are using their 3D printers to create transparent face shields and the ear protectors that are used to prevent the discomfort associated with the elastic bands on protective masks.
Thanks to a connection through a former co-worker, Lovejoy found the group on social media. The effort was started by Paul Bakken, an Eagan City Council member who was inspired by a group in Minneapolis that had repurposed their 3D printers to help meet the insatiable demand for PPE.
"I have a 3D printer and I thought, 'Well, I could probably be doing the same thing,'" Bakken said.
Like Lovejoy, the way he's using his 3D printer is a far cry from his original intention. Bakken initially bought his LulzBot Mini for a hobby that involves fabricating custom components for space suits used in simulations of Martian environments. That work takes place at the Mars Desert Research Station in Utah, but now, Bakken is focused on the local pandemic response. Speaking late last week, Bakken said the PPE makers group he started has produced about 250 face shields and 400-500 ear protectors.
"We've kind of found that there's a bottomless demand for this type of supplemental PPE," he said.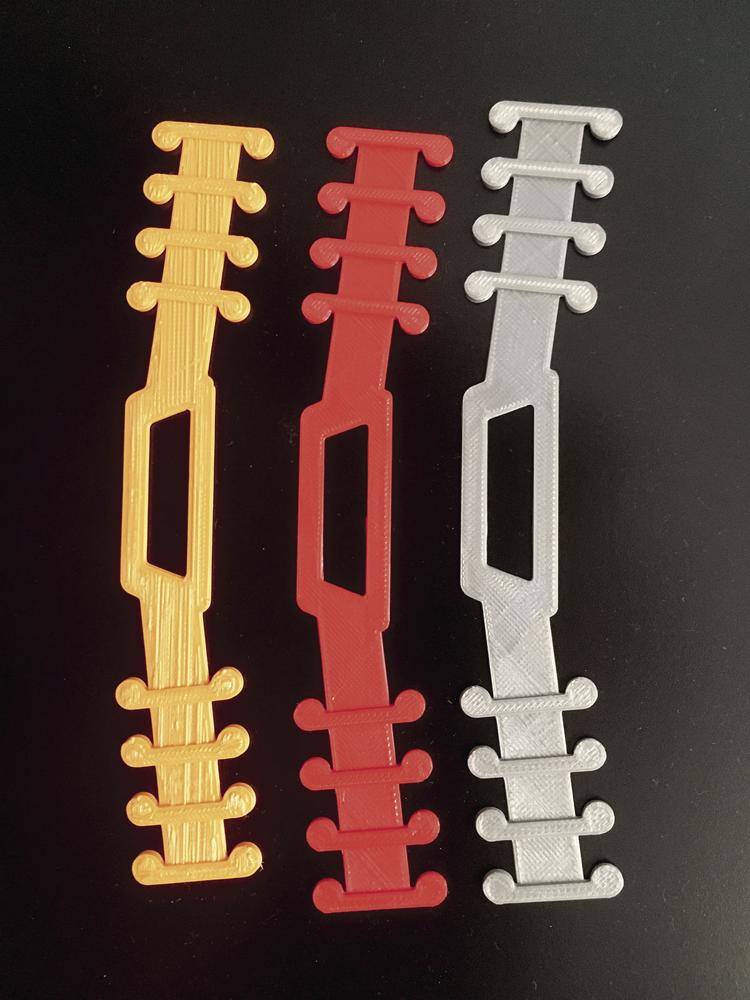 Bakken's 3D printer is only big enough to make the ear protectors, but Lovejoy's machine, an Ender 3 Pro, can make two face shield frames in a little more than an hour. The components can be produced much faster with conventional injection molding, he noted, but not fast enough to meet the demand.
"What it comes down to is there's just not enough of a supply," said Lovejoy, who is motivated by friendships with many first responders and medical workers.
To complete the shields, clear presentation covers, the kind people might remember from class projects in high school, are
attached to the 3D-printed frames. The transparent plastic sheets are a staple office supply, but they're getting hard to come by.
"All the office supply stores are pretty much sold out," Bakken said, noting that he managed to locate a cache at a restaurant supply store.
The group of makers isn't taking donations of supplies because it doesn't have the record-keeping system required to do so in an accountable way, Bakken explained. "So far, we've all just been paying for things out of pocket," he said.
A 3D printer like Bakken's retails for $1,500, but the designs for the PPE components can be downloaded for free from a National Institutes of Health website. Those designs are then fed into the machine, which goes to work while the operator can walk away.
That ease of use is "the absolute beauty of 3D printers and the 3D printing community," Bakken said.
He and his fellow makers might not be able to pump out PPE on a factory-like scale, but they know every little bit helps.
"I think during this time, anything we can do to help each other, it's a good thing," Lovejoy said.
– Follow Andrew Wig on Twitter @EdinaSunCurrent