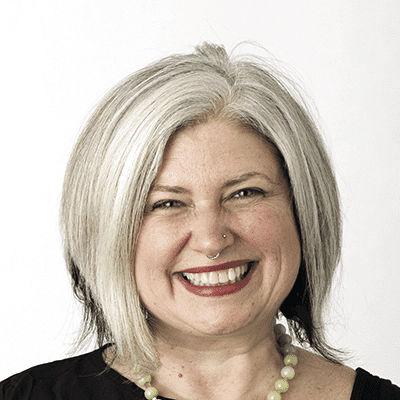 We are certainly navigating uncharted waters. Minnesotans have been home since mid-March, and people are feeling the effects.
What started as an excuse to binge Netflix has turned into COVID-19 burnout. Still, each day seems to begin with new uncertainties, leaving us asking, "What is next? What will the new normal look like? How can I stay motivated?"
This uncertainty has resulted in increased feelings of stress and anxiety. Just weeks into the nation's response to the pandemic, the Substance Abuse and Mental Health Services Administration reported its Disaster Distress Helpline experienced an 891% increase in calls last month, compared to March 2019. There is much to be stressed about; Americans and Minnesotans might have gotten comfortable working from home, (if they've been fortunate to do so,) but new pressures mount, such as finances, further social isolation and questions about kids' summer camps.
While an end to the physical distancing and large group event restrictions may still be unknown, there are ways to adapt to our new reality. These self-care tips can help decrease stress, move the body and boost the immune system as we learn to live in our new normal.
Maintain a routine. Don't let up on your routine now, keep some predictability in your life. While we cannot control what is going on in the outside world, we can control what is going on in our own lives. Having a plan helps you experience a sense of control over your day-to-day life. A routine can boost your mood by getting little things done, such as good sleep hygiene, getting out of your pajamas, brushing your teeth and going for a walk.
Keep a clean and purposeful household. Homes now have multiple uses. With Bloomington Public Schools closed for the year, the living room is now a classroom. As nonessential businesses stay closed, the spare bedroom is now an office. At the same time, home is now a family restaurant and a playground for children. Maintaining a clean house allows those spaces to function practically and efficiently in their new designation. Take at least 10 minutes out of each day to maintain the cleanliness of the home.
Focus on what you put into your body. Citrus foods high in vitamin C, and other colorful fruits, boost the immune system and help fight off viruses. Five to seven servings of vegetables and two servings of fruit daily provide the body with many immunity-boosting benefits. It's also important to pay attention to and limit the amount of sugar, refined foods and alcohol because they may interfere with the immune system.
For those missing regular appointments with their acupuncturists and using herbal medicines, it's important to continue to fill those prescriptions as needed. Dispensaries such as the Edith Davis Herbal Dispensary on the Northwestern Health Sciences University campus are considered essential businesses and are open. They also accept telemedicine orders, which can be shipped or picked up.
Plan leisure activities. Don't forget to have fun. When cooped up in the house, it's important to find what makes you happy and do it. Go for a walk with your family, maybe along Marsh Lake Park, Normandale Lake or other trails, but be sure to follow CDC social distancing rules. Use the time outdoors to reconnect with family and disconnect from technology.
Find one positive aspect in every day. Many of us are lucky to have a roof over our heads, a full pantry and family at home to block out the silence. In a world that is normally so fast-paced and looking toward the next big event, take time to relax and be grateful for who you are surrounded with. Find one thing to be grateful for every day because when we get to a place of gratitude, we can defeat fear.
If you're feeling stressed or anxious, you're not alone. We are experiencing unprecedented times, and with that can come burnout. Without a clear road map of when this will end and what the world will look like, the future might seem a little scary. Focus on yourself, focus on your well-being and focus on reconnecting with your loved ones. You might even develop new habits for life after stay-at-home.
Renee is the director of integrative care at Northwestern Health Sciences University in Bloomington.