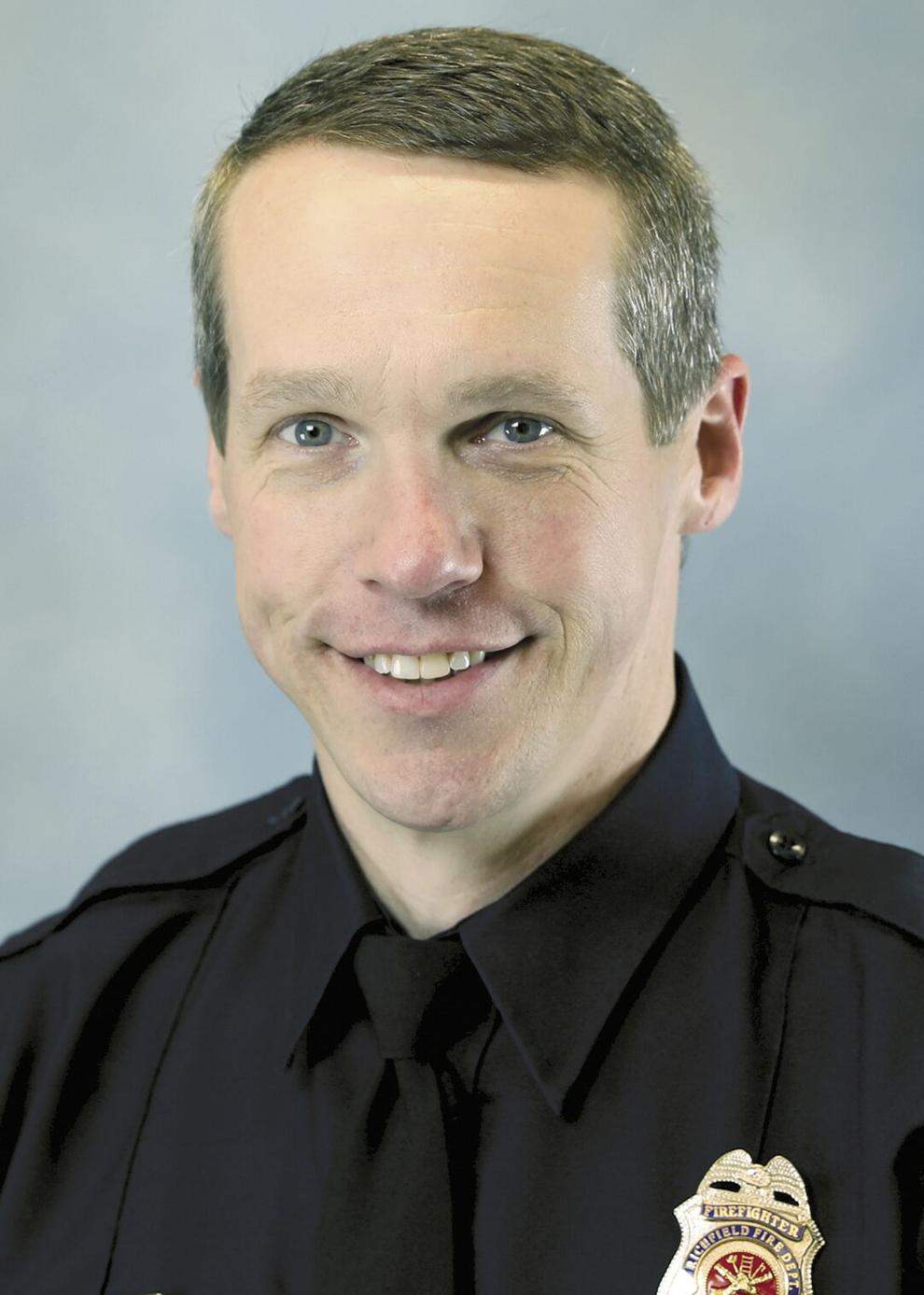 Richfield's new assistant fire chief is Shea Chwialkowski, who got the job after showing his familiarity with the department.
"Throughout the entire selection process, Shea demonstrated that he had a strong understanding of where we are as a fire department and a vision for the future," City Manager Katie Rodriguez said. "I look forward to working with him as the city's new assistant fire chief."
Chwialkowski began his career in the fire service as a paid-on-call firefighter for the Minnetonka Fire Department in 2008. Before coming to the Richfield Fire Department in 2014, he also spent time working for the Eden Prairie Fire Department.
After learning the ropes of what it takes to be an effective firefighter, Chwialkowski searched for other ways he could contribute to the fire service outside his own department. Through a network of mentors, including Richfield Fire Chief Mike Dobesh, Minnetonka Fire Chief John Vance, and Chanhassen Assistant Fire Chief Becki White, he started to take on a national presence within the field of fire service.
Over the years, Chwialkowski has presented at the Fire Department Instructors International Conference, contributed to the most recent edition of the fire instruction textbook used to educate new firefighters in the profession, and authored articles that were published in Fire Engineering Magazine.
"Throughout his career, Shea has demonstrated that he is a lifelong learner in an effort to find better ways of offering our services," Fire Chief Mike Dobesh said. "As our new assistant fire chief, I am confident he will instill a similar enthusiasm in our firefighters."
As the new assistant fire chief for training and operations, Chwialkowski will be responsible for overseeing the operational and training aspects of the fire department. He will coordinate, develop and deliver training, as well as analyze trends in calls for service and recommends changes to department procedures and policies.
"I have had the privilege of watching Shea grow as a firefighter and as a leader over the past seven years," said Assistant Fire Chief for Risk Reduction Jenell Wood. "He brings a passion and intelligence to the position of assistant fire chief that will serve him, the firefighters and Richfield residents well."
Chwialkowski has good reason to take the job personally. "I live less than a mile from Fire Station #1," he said. "For me, being Richfield's assistant fire chief is not about punching the clock from nine to five. The 37,000 residents are my neighbors. It could be my next-door neighbor's house on fire or the lady down the street who is having a medical emergency. I will do everything in my power to ensure that residents receive the best fire and medical services possible."
One of the areas Chwialkowski will be prioritizing as assistant fire chief will be career development opportunities for the city's firefighters. Specifically, he plans to create a curriculum that will provide every employee with a clear path to whatever their goal is in the fire service, whether it be skill specialization or becoming a fire chief someday.
The new assistant fire chief credits the personnel he now oversees as RFD's biggest strength.
"The fire service is not just the individual functions we provide, such as emergency medical care, fire suppression or rescue. It is about solving problems," Chwialkowski said. "Thankfully, I have the privilege of working with the most committed, adaptable, intelligent and creative problem solvers in the metro."
Chwialkowski believes the RFD is well poised to meet the needs of residents well into the future, but with a changing community, he knows the department must be up-to-date on the best medical and fire suppression tactics. He said he looks forward to exploring new practices and technologies that can be deployed to serve the needs of residents.
- Courtesy of the Richfield Communications Department