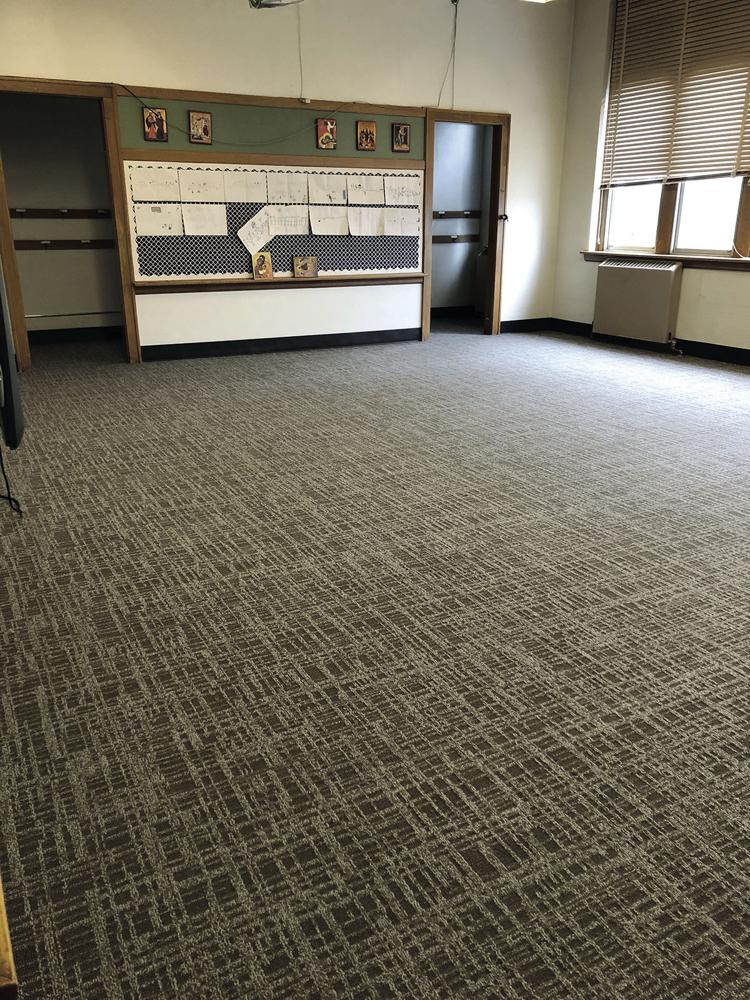 Work was planned to be completed during spring break, prior to COVID-19
Blessed Trinity Catholic School in Richfield is focusing on the positives in this time of global crisis – specifically the gift of time and support of the community.
Pre-outbreak, officials at the school had planned to have five classrooms carpeted during spring break, March 30 to April 3.
Though they were already in a virtual, distance learning school format and behind on getting the rooms prepped (moving items out), it was decided to move forward with the project, working with the installers to be sure they and the building were safe.
It was important to not only complete the project but to do what they could to support other organizations while their workload has likely decreased. The contractor was very generous, giving deep discounts on supplies and labor, being very flexible on scheduling and continuing to work with the school through this stressful time.
The work has been completed and now they have the opportunity, because of the gift of time, to extend the project to five more classrooms as well as having more time to reset classrooms before students return.
The original project was made possible by a three-way match of $25,000 each from the Catholic Schools Center of Excellence, Church of St. Peter's (the classrooms are on the campus attached to St. Peter's) and a group of anonymous donors, their "dream team Tiger crew."
These were restricted funds to be used for this purpose only. The installation contractor that provided very reasonable pricing and included materials, some at no charge, was Sink Contracting of White Bear Lake
Below-market pricing and flexibility in scheduling were also provided by Sheltertech Corporation of St. Paul.
– Courtesy of Blessed Trinity Catholic School