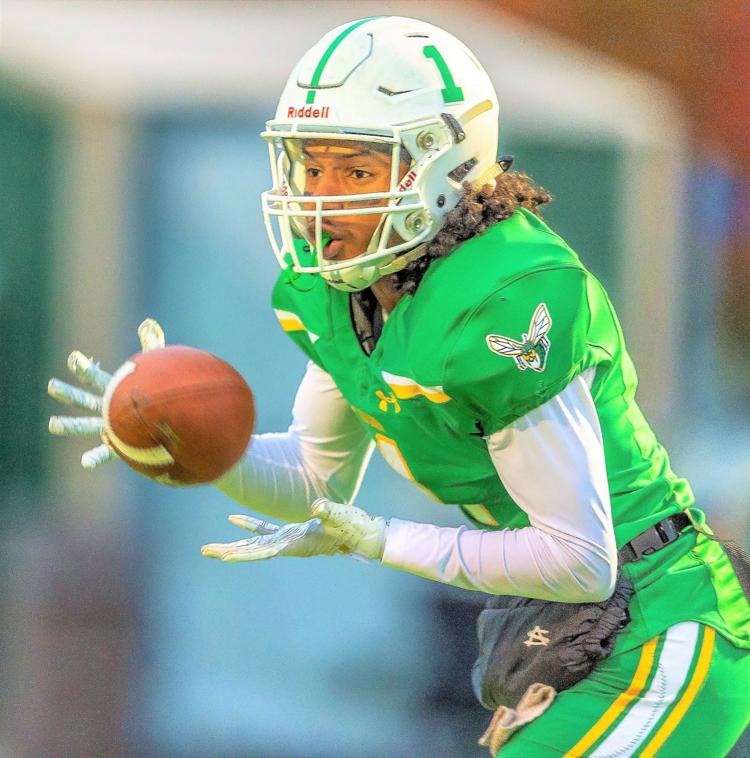 Edina High set an all-time state record with eight Minnesota State High School League State titles during the 2018-19 school year. We will never know if the Hornets could have matched that total this year because the coronavirus pandemic wiped out spring sports. At the time of the suspension, Edina already had won five state sports crowns.
Chances for the spring were promising with experienced teams in boys tennis, girls softball, girls lacrosse and boys and girls golf and girls track.
The Class of 2020 finished the current school year as one of the most dynamic in school history. Some of the graduates, including tennis players Nicole Copeland and Shaylynn Reger played on multiple state championship teams during their careers. Copeland played on five state championship teams and also won two state singles titles. Reger played for four state championship teams, mainly as a doubles standout.
Following is a list of twenty-five 2020 graduates who contributed to the success of the Edina High athletic dynasty. There are more of course. Congratulations to all of the athletes in this special class that won state titles in girls tennis, girls aquatics, girls cross country, boys aquatics and boys soccer.
Sophia Boman
The Ms. Soccer of Minnesota finalist was a three-time first-team All-State player during her Edina career. She has a scholarship to play for the University of Minnesota next season.
Jake Boltmann
A two-year captain and four-year letterman for the Edina boys hockey team, all-conference defenseman Boltmann will play hockey for the University of Minnesota next season.
Jonathan Bunce
All-District as a linebacker in football and All-Lake Conference as a catcher in baseball, Bunce served Edina as a two-sport captain during his distinguished career.
Nicole Copeland
One of the all-time greats in Edina High tennis, Copeland won two state singles titles and a state-runner up medal, while helping the Hornets win five state team titles.
Katie Davis
Edina's two-time All-Lake Conference girls hockey forward, who had 43 goals in two seasons, will play hockey on scholarship for the University of Minnesota-Duluth.
Will Davis
All-Lake Conference in both football and wrestling, Davis will play football on scholarship at Augustana College in Sioux Falls, South Dakota.
Ben Flemming
Edina's All-Lake Conference baseball pitcher branched out in his senior year. In his first season of prep football, he was named to the All-West District team as a wide receiver.
Grace Hamerski
The all-court player helped the Edina High girls volleyball team compete with the top teams in the Lake Conference last fall.
Jessie Hunt
The Edina girls soccer team seemed destined to win a State Tournament berth before an injury kept captain and midfielder Hunt out of the section playoffs. She won All-State honors as a junior and was an All-Lake pick in her senior year.
Jacob Hutson
Edina's All-Lake Conference boys basketball center repeated as an all-league player while averaging 19 points and 8.4 rebounds per game in his senior season. He will play on scholarship for Loyola University in Chicago.
Tella Jungels
Jungels' leadership was worth its weight in gold for the state runner-up Edina High girls hockey team. She has a scholarship to play for the University of Minnesota.
Janice Kim
A perennial contender for the state Class 3A girls golf title, Kim had her sights set on first place this spring.
Hamza Malim
The sure-handed Malim was the leading receiver for the Edina football team as he made the All-West District team.
Ashley Manderfeld
A four-year defender for the Edina High girls soccer team, Manderfeld earned All-Lake Conference honors as a senior. During her Hornet career, she won two All-State awards.
Kelsey Neff
One of the top gymnasts in Edina history, Neff placed 15th all-around in the state meet. She took 10th place on vault.
Casey Ott
With a brilliant senior season as Edina's second leading scorer, Ott made the All-Lake Conference team in leading the Hornets to the state Class AA championship.
Megan Phillip
The Edina High diver had a storybook career, winning four straight state championships. She was the Athena Award winner as her school's most outstanding senior female athlete.
Meghan Phillips
The All-State soccer defender served as one of the captains for the state-ranked Hornets in her senior season.
Shaylynn Reger
The Edina High girls tennis captain played on four state championship teams and was a state qualifier in doubles.
Morgan Richter
Richter is among the best endurance athletes ever to perform for the Edina girls teams with multiple state meet appearances in cross country, Nordic skiing and track. She helped the cross country team to three state titles.
Oscar Smythe
Smythe, one of Edina High's boys soccer seniors, saved the best for last as he scored both goals in a state championship game victory. He was an All-Lake and All-State Tournament selection.
Abby Swanda
One half of Edina's famous Swanda twins, Abby was a repeat All-Lake Conference selection on defense in her senior season.
Will Swanda
Will Swanda repeated as an All-State player in his senior season and, more importantly, led Edina to its first state Class AA title since 2001.
Kat Warpinski
A player who would do anything to help her team, Warpinski moved from hitter to setter and earned All-Lake honors as captain in her senior year.