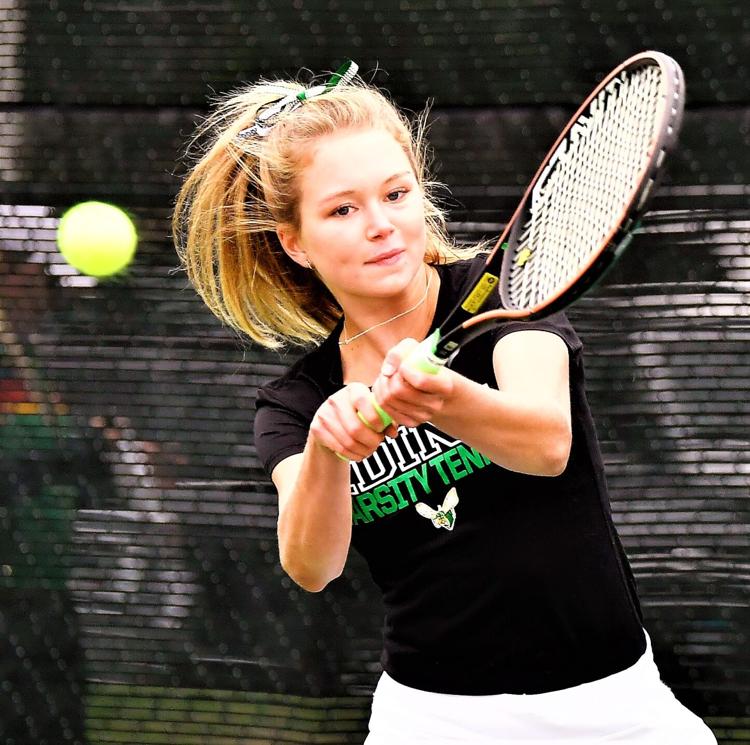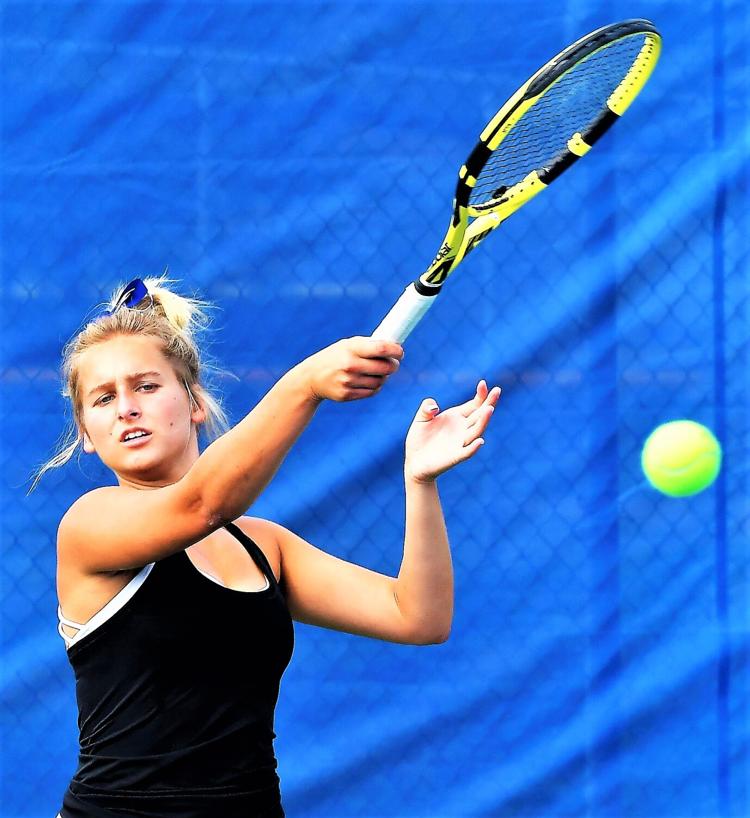 Minnetonka head coach Dave Stearns can't ever remember being favored over Edina in a high school tennis match, but then again he's only been with the Skippers for 34 seasons.
"Everybody knows the Tonka-Edina match will be the match of the year," Stearns said. "We haven't beaten them in a long time."
The match will begin at 4 p.m. Thursday, Sept. 17, on the Minnetonka High courts.
Both teams have players capable of playing either singles or doubles and there could be some last-minute strategizing.
"Coach Stearns is one of the best in the business," said Edina's first-year head coach Jaime Gaard Chapman, who has taken over for Hornet coaching legend Steve Paulsen. "Minnetonka is a great challenge for our girls. Our approach to the season is one practice at a time, one match at a time. When you have a match against Minnetonka, momentum and timing are very important."
In three meetings last season, Minnetonka came close, but couldn't get the point they needed. The Hornets won two regular-season meetings by 4-3 scores, and then defeated the Skippers 5-2 in the State Class AA championship match.
Gaard Chapman said she has been impressed by the "self-motivation" of the Edina team this year.
"We have girls who are very talented in both singles and doubles," she said. "But they will do whatever is best for the team."
Tonka's Stearns has the same level of versatility. For example, his No. 1 and No. 2 singles players, Sarah Shahbaz and Annika Elvestrom, won the state doubles title last year. Emily Jurgens, Kelsey Phillips and Karina Elvestrom are others who can play both singles and doubles.
For Edina, it is likely Hannah Hankinson and Ingrid Smith will play first and second singles Thursday, and Lizzy Van Ert and Nicola Santoni are very solid at first doubles, but the rest of the lineup has room for adjustments.
"For every match, we want to present our strongest lineup," Gaard Chapman said.
Minnetonka is 3-0 this season, while Edina is 2-1 with the only blemish being a 4-3 loss to Class A power Breck School.
In its only Lake Conference match last week, Minnetonka beat Buffalo 7-0. And in its only Lake match, Edina also topped the Bison 7-0.
Tonka's singles were dominant with wins from Annika Elvestrom (6-1, 6-1), Karina Elvestrom (6-0, 6-0), Arianna Piedrahita (6-2, 6-0) and Kate Feist (6-1, 6-1).
It was the same story in doubles. The Skippers won at No. 1 with Shahbaz and Emily Jurgens (6-3, 6-0) and at No. 2 with Maddie Prondzinski and Sarah Bernet (6-1, 6-2). Third doubles was a 6-0, 6-0 win for Emilija Medzuikaite and Meaghan Jurgens.
Edina's scores against Buffalo weren't significantly different than Tonka's.
Hankinson won 6-2, 6-0 at first singles, Smith won 6-1, 6-1 at No. 2, Zoya Hassan won 6-4, 6-3 at No. 3 and Ana Martinez prevailed 6-2, 3-6, 10-3 at No. 4.
Edina's first doubles team of Van Ert and Santoni won 6-3, 6-1. Senior captains Morgan Clark and Paige Greene won 6-1, 6-1 at No. 2 and Kate Miller and Annie Klemmensen won 6-2, 6-2 at No. 3.