It wasn't her first choice of possible electives for her senior year, or her second, but when Olivia Magnuson was placed in a groundbreaking theater class at Edina High School, the experience would help define her direction in life.
"I almost switched out," the recent graduate said, recounting her reaction to seeing her class schedule for the first time and learning she was placed in Theater for All, which pairs regular students with peers who have disabilities to put on productions in Fick Auditorium.
Magnuson was assigned to the class for the first semester of the 2017-18 school year. Having brushed aside her initial reticence, she has just finished her second semester with Theater for All.
"It turned into my favorite class in the world, and now that's what I'm majoring in, special education," said Magnuson, who is headed to Iowa State in the fall.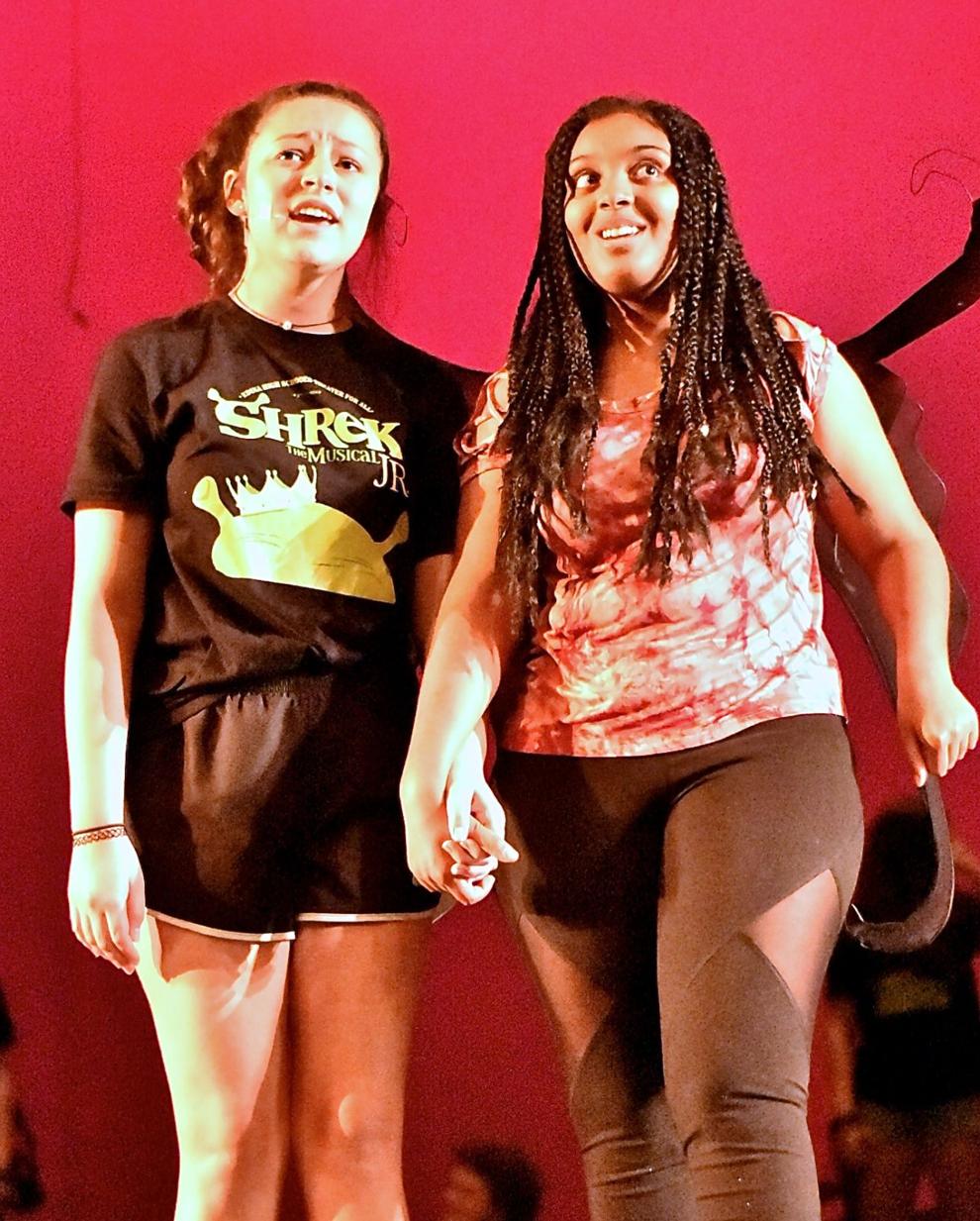 When special education teacher Lisa Hanson teamed with performing arts teacher Jessica Froehlich to start Theater for All, they were venturing into uncharted territory.
"We had nothing to go off of. We couldn't find another program that was doing what we were hoping to do," Hanson said. "We kind of just made it up as we went."
However, it would quickly become clear they were on to something. Starting out as a six-day May Term class, Theater for All was invited to the International Thespian Festival to perform "Shrek the Musical Jr." in the program's inaugural year, selected as one of 20 theater groups to perform in the festival's International Showcase, before an audience of 4,600.
That's what doubters were scared of when Hanson first broached the idea of putting students with disabilities on the stage with non-disabled counterparts.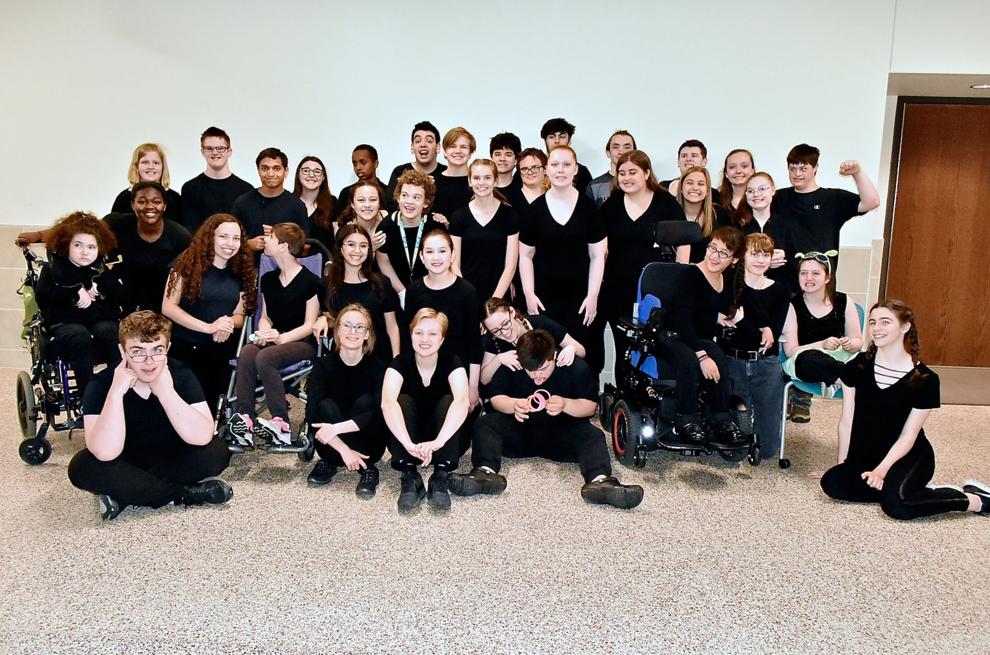 Hanson found it difficult to convince parents that the experience wouldn't be too traumatizing.
"The biggest fear was like, 'My kid's going to get up there, and it's going to be a spectacle,'" Hanson said.
She couldn't, with any degree of confidence, argue otherwise.
"I couldn't tell anybody what to expect, because we had no idea what to expect ourselves," Hanson said.
But after that first year's success, people were already approaching the program leaders about becoming an example for other schools. Hanson noted that representatives of Disney asked the organizers to do develop a prototype adaptation of "The Lion King," a request that Theater for All ultimately honored.
Such leadership was needed, "because it's a really different way of theater," Hanson said.
"Even when you talk to theater people and you say 'dual casting,' they're like, 'What does that even mean?'" she said, explaining how the model puts traditional and performers with disabilities on the stage at the same time, playing the same role.
The students are partnered for an entire semester.
"Each partnership looks really different based on what the needs of the student is," Hanson said.
Some of the students with disabilities have to mirror their partner's every move in order to keep up. Others are more independent.
"We have a whole range of students that are in this class. We have students with really significant needs. Like, they might be in a wheelchair, they might be nonverbal, and their partner needs to do more of the role for them," Hanson said.
Magnuson added, "Sometimes they're really nervous or something, and you just have to teach them coping skills."
Intense bonds, on-stage and off
For spring semester this year, Theater for All reprised "Shrek the Musical Jr.."
"The house was full," Hanson said.
Contributing to the strong turnout was 11th-grader Ryan Hunt, who partnered with Magnuson during the spring semester to play Shrek's father. "I invited tons of people," said Hunt, who has Down Syndrome.
"He's super cool and probably one of the most popular kids at school," Magnuson said.
The bonds formed in Theater for All, like that of Magnuson and Hunt, are intensified through physicality.
"Some of them, they can't communicate as well, so touch is a big part of getting a connection with them," Magnuson explained. "There's so many hugs in this class."
The connection often extends beyond the stage.
"They're not just together in class. They continue to have friendships outside of class," Hanson said.
Magnuson worked with 11th-grader Eva Reed during the fall semester. "We're like best friends now," Magnuson said.
Through relationships like that, Magnuson sees her peers with disabilities in a new light. "I just feel they're capable of a lot more than society gives them credit for," she said.
Magnuson also worked with 11th-grader Maraki Samson this spring.
"Literally, Maraki can sing higher than anybody I've ever met," Magnuson said. "It's, like, crazy."
– Follow Andrew Wig on Twitter @EdinaSunCurrent