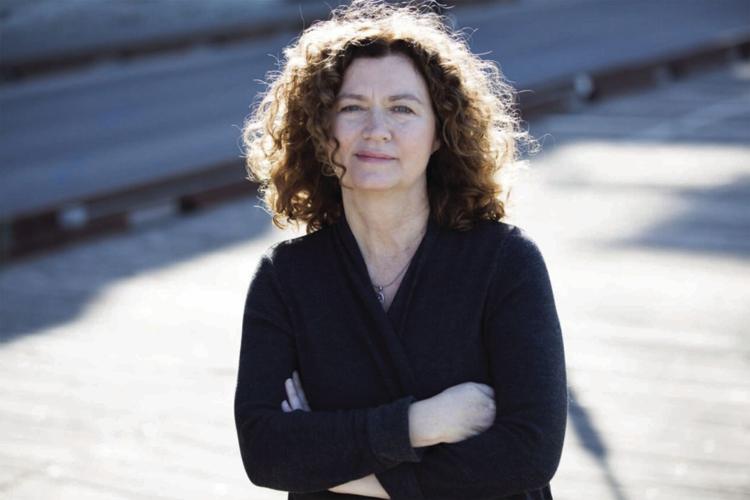 What began as a search for family history has become a personal crusade for an Edina author.
Sheila O'Connor is promoting her sixth book, "Evidence of V: A Novel of Fragments, Facts, and Fictions," while spreading awareness of a dark, little-known piece of Minnesota history in which girls were locked up for the vague offense of "immorality."
The seeds of the book were planted when O'Connor sought to learn more about her maternal grandmother – the author's mother had been adopted, leaving much to uncover about that side of her family.
In the early 2000s, curiosity led O'Connor and her mother to the Minnesota History Center, where they viewed recently unsealed documents regarding the Minnesota Home School for Girls, the detention facility in Sauk Centre where her grandmother was incarcerated.
"Evidence of V" is a hybrid work of history and fiction. O'Connor didn't base the book – or V, the protagonist – specifically on her grandmother, whom she isn't naming publicly. But the history of detention facilities like the one in Sauk Centre isn't about any single person anyway.
"These places were in every state in America," O'Connor said.
She invented the character, V, to bring her research to life. In the novel, V was working as a singer and dancer in a Minneapolis night club in the 1930s when she became pregnant at the age of 15, having fallen in love with an older man. She gets sent to Sauk Centre, where she endures injustices that come with intergenerational repercussions.
"One of my primary goals with this book is to raise awareness of this history," said O'Connor, who, in order to fulfill that mission, is on sabbatical from her job as a writing professor at Hamline University.
One of her upcoming appearances includes a talk scheduled for 6:30-8 p.m. Tuesday, Nov. 12, at Edina Library. O'Connor hopes this and other book-related events will prompt others to make their own stories known.
"I'm hoping people will come forward who are survivors or descendants of the survivors, or people who wonder about their own mothers, and will find in this story some clue to what happened in their own lives," she said.
For her research, O'Connor combed through old newspaper reports and dissertations. She read academic works about detention facilities for girls across the U.S. She met people with direct experience at the Minnesota Home School for Girls.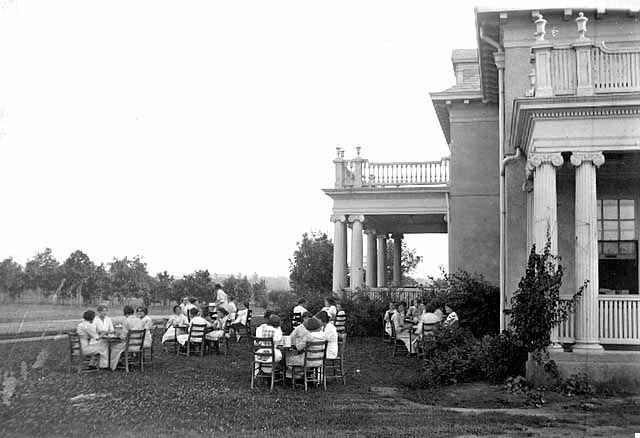 "The life was difficult for the girls, like it would be for anybody in detention. The most disturbing piece of it for me was discovering that the girls had committed no crimes and that they were held for such long sentences," O'Connor said. She noted the inmates would be held until the age of 21, regardless of their age when they entered the facility.
The offense of "immorality" could mean many things, but historians know it primarily meant a failure to meet the era's social expectations for "appropriate female behavior," O'Connor explained, having focused on the period from 1900 through the 1930s.
Just being in danger of "immorality" was enough to get a girl locked up, she added. "The girls may have been sexually molested or victims of sexual assault, or they were involved with somebody. And that might have been enough," O'Connor said.
The practice reflected the prevailing sentiment of the time. "From the turn of the century moving forward, I think there was a real fear of young girls falling outside of the norm of what was appropriate female expectations for them," O'Connor said.
The goal was to cultivate the "wives and mothers of tomorrow," she explained.
In that aim, incarceration included vocational training focusing on domestic duties. From there, inmates were paroled to private homes, where they would work as servants or maids.
Although enlightening documents related to the Minnesota Home School for Girls were long sealed, that wasn't the only reason this piece of history hasn't received much attention until now.
"There was a great deal of shame and secrecy around what happened to these girls," O'Connor said. "They were judged. They were victimized. They were mistreated by the system."
As she promotes her latest novel, O'Connor has moved well past a mere study of her own family's history.
"I'm trying to break the silence," she said.