Having operated in Eden Prairie since last year, the local franchise of School of Rock has expanded its offerings to adults. Previously, the operation catered to youth only — and franchise owner Stacey Marmolejo said a specific opportunity came up to change that in exactly the way she wanted.
"The corporate office had opened programs for adults, but I didn't want to do that in Eden Prairie — it's become a hangout spot for the kids," Marmolejo said. "I didn't want to change that vibe, but then the next door tenant left."
Marmolejo expanded her operation, opening a separated space called the Clubhouse for adults.
"It's in the same building, but it's separate from where the kids are," said Marmolejo.
That operation, for the unfamiliar, entails a performance-focused music education in rock and related genres.
"School of Rock was founded in Philadelphia on the premise that taking music lessons and then never playing a gig is like going to basketball practice and never playing a game," explained Marmolejo.
Before coming to Eden Prairie, Marmolejo launched a franchise in St. Paul over a decade prior. She enumerated the different levels of class, starting with a free program for 4-year-olds aimed at music exposure, all the way up to essentially a pre-professional program for teenagers. Between all of the programs, it's around 250 students, though Marmolejo noted that many take part in more than one program.
At a transition point in the program, students pick an instrument to major in — one among guitar, bass, drums, keys, vocals and ukulele. After the first few levels, musicians are grouped more by proficiency than age.
"We have some young ones that just kill it on instruments, and they're in here playing with 15-year-olds," said Marmolejo. "It's interesting to watch the kids, because they don't care. If another child is proficient, they really don't care how old they are. It's all about playing the music."
Marmolejo said that 15 instructors teach the kids in groups and individually, each trained in the School of Rock teaching method. She described a proprietary program called the "method engine," with which an instructor can find a list of songs suited to the skills of a particular set of students.
In keeping with the organization's founding premise, School of Rock students perform — often. Younger students perform every eight weeks, and the older students usually book gigs once every week or two.
The lessons they receive aim most obviously at performing a song, though the instructors use those songs to teach key music theory concepts.
"We do something that's called 'song first,'" Marmolejo said. "The theory is that if you can help a kid succeed, they'll be more excited to continue to practice and play. We'll take the core of the song and teach them that in their first lesson, so that they can identify the song."
Marmolejo noted that the instructors have a list of concepts they need to teach at each level, but they tailor the order of those concepts to the student, instrument and song. Always, the focus is on performance — as one student is learning a particular song in individual lessons, others are learning the same song, leading to a group rehearsal and ultimately, a performance.
This past weekend, 600 students from Schools of Rock around the country performed at SummerFest in Milwaukee, including nine students from the Eden Prairie franchise.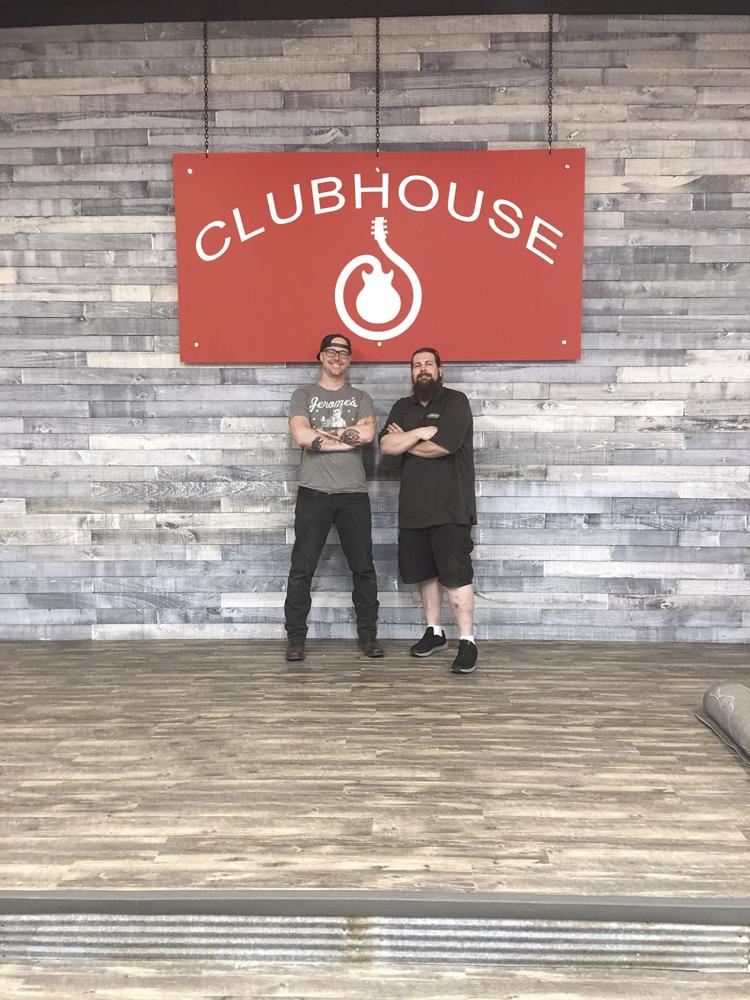 It was just one of many opportunities for performance that School of Rock gives the blossoming artists.
The budding adult program, too, focuses on performances.
"Adults come in once a week for a two-hour rehearsal," said Marmolejo. "They'll rehearse for four weeks, and then at the end of the month, they put on a show."
For more information on the Eden Prairie School of Rock, visit locations.schoolofrock.com/edenprairie.