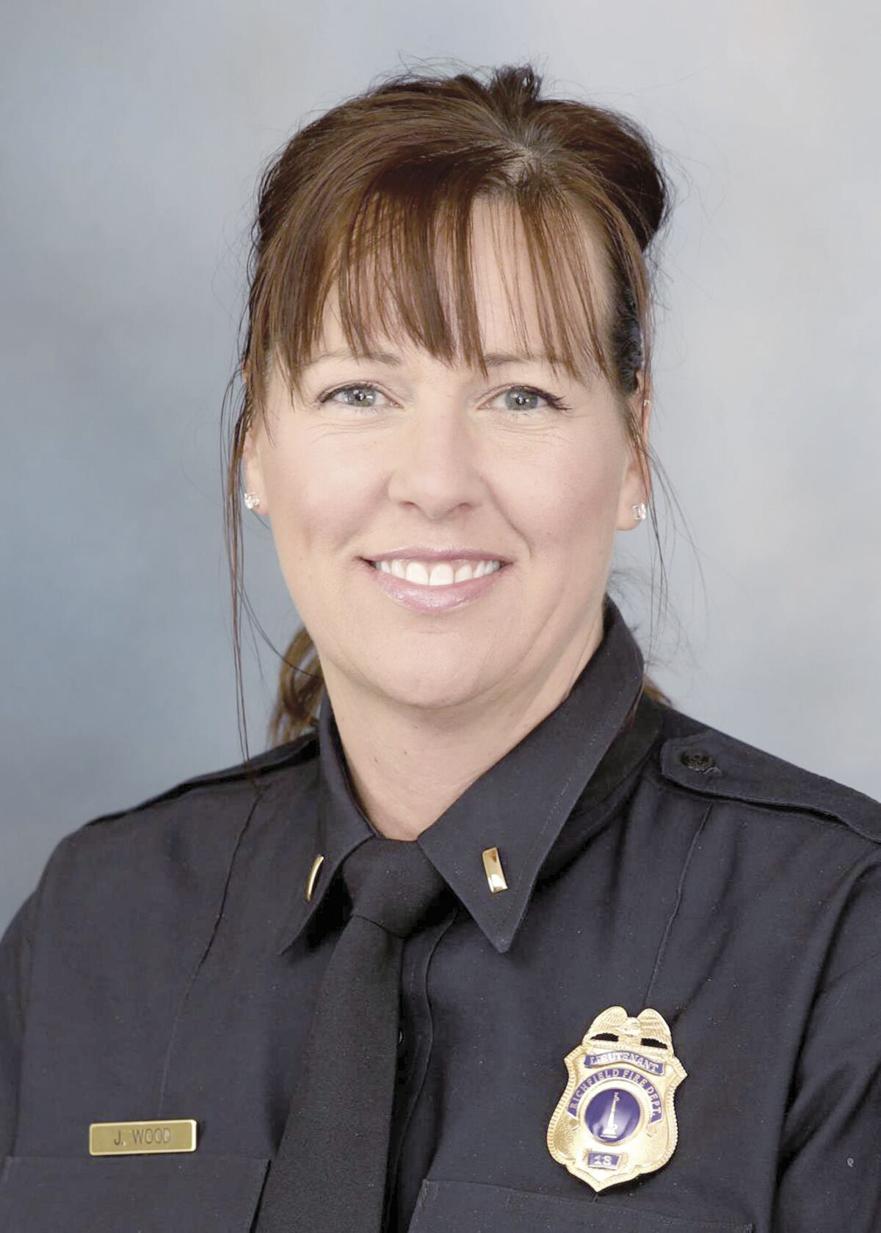 New position designed to focus on community fire safety
From the thousands of medical calls fielded each year, to community education and outreach and rigorous training requirements, firefighters balance countless roles.
All those tasks, coupled with a large increase in construction activity within Richfield, convinced the Richfield Fire Department to add a new position dedicated to the department's community-facing responsibilities of fire safety.
On Oct. 12, longtime Richfield firefighter Jenell Wood took on the new role of Battalion Chief for the department.
"Previously, I worked 24-hour rotating shifts with a crew of eight responding to emergency calls," Wood said. "In these first two weeks on the new job, I have been adjusting to my new position responsibilities and the daytime work schedule. Each day I am learning something new and I'm enjoying the challenge of balancing the immediate demands of our residents and the necessity of long-term planning."
The new position, common in many fire departments, will coordinate with other city departments and the community to promote fire safety and manage fire-related inspections. This includes inspections related to the Minnesota State Fire Code, especially in new construction and multi-family housing, providing information to the public regarding fire safety and prevention, and assessing the risks within the community.
Beyond her traditionally assigned duties, Wood is looking forward to spending more time with residents without an emergency looming.
"One thing I am excited for is being able to reach out and serve the community during non-emergency situations," Wood said.
"Typically, as firefighters, we are solving problems where we may not have time to speak to residents, or we would have to abruptly leave to respond to other emergency calls. In my new role, I will be able to dedicate a lot more time to outreach and fire prevention for both the citizens and our fire department staff."
According to Fire Chief Wayne Kewitsch, the new role of Battalion Chief will make Richfield a safer place.
"Fire code requirements exist for a reason, unfortunately usually as a result of a tragedy," Kewitch said. "This position will work to reduce community-wide risk through code enforcement, public education and prevention."
Bringing Wood onto the management team was especially important during a time when the need for inspections and outreach is so high.
"We really needed to add this position as the department has been busier than ever," said Mike Dobesh, assistant fire chief. "The fire department has extremely talented members and Jenell brings a skill set that we were looking for with her organization and positive attitude."
Wood's promotion has led to other changes in the Richfield Fire Department hierarchy. Tim Haider has been promoted from lieutenant to captain and Alex Crofford was promoted from firefighter to lieutenant.
– Provided by the city of Richfield