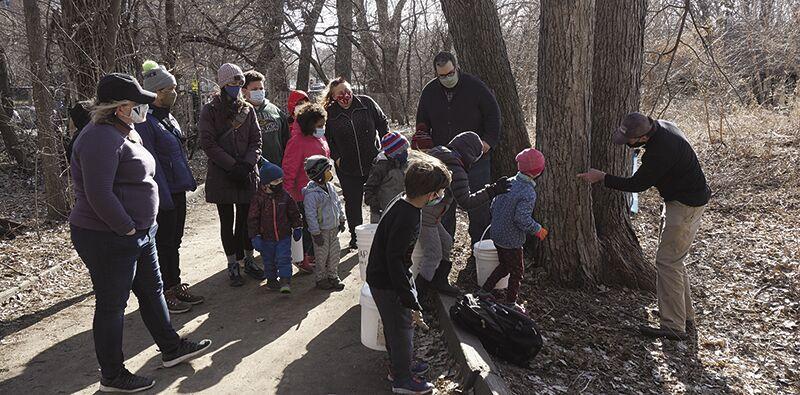 Class at Wood Lake teaches how to capture it
For everything you ever wanted to know about making maple syrup, the Wood Lake Nature Center in Richfield has been the place to be during the month of March.
Because COVID-19 has forced the center to make adjustments to all programming, the syrup-making classes offered at the center for decades also saw some logistical changes this year. The focus is a general introduction to the syruping process, meant to inspire participants to tap their own trees.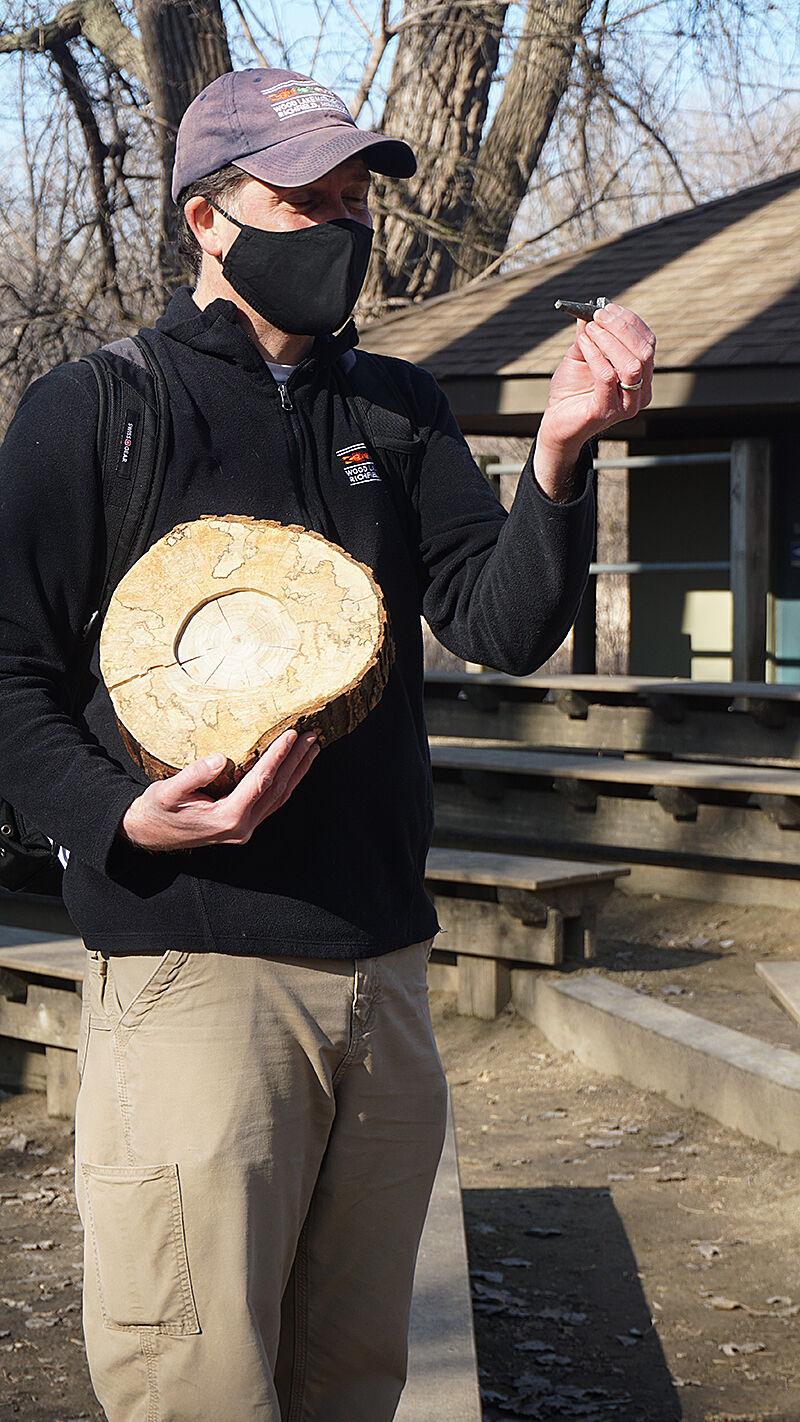 Paul Smithson, the center's director, has been making maple syrup for years, and after being hired last year to head the Richfield facility, he said he was excited about getting involved.
In addition to Smithson, all three naturalists at the center and several volunteers share in teaching syruping.
"I have been making syrup for about 17 years," Smithson said. "I started in Rochester at Quarry Hill Nature Center."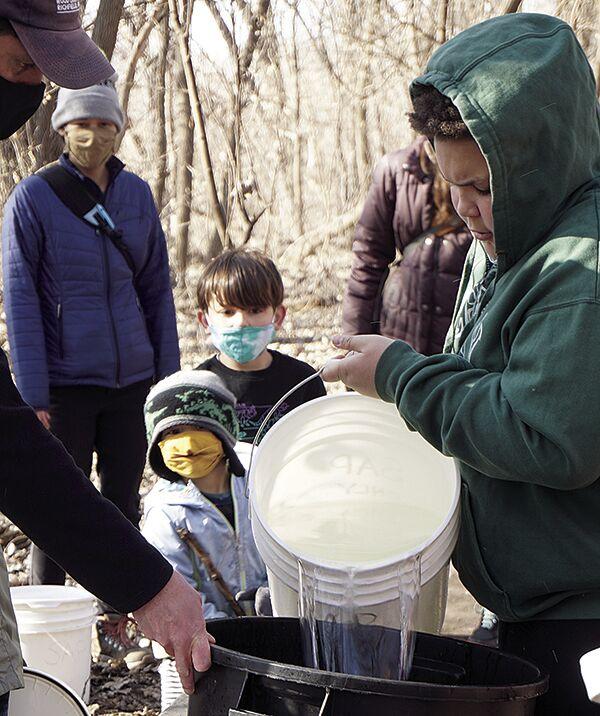 Describing the draw of making maple syrup, Smithson explained, "The reward of making your own syrup is you can see the entire process in your yard. Drill a hole in a tree, tap in a spile, attach a bag or bucket, collect the sap, boil it down to the desired consistency and you have your syrup."
Smithson said several demonstrations were held each weekend in March. Groups were limited to 15 people and the programs lasted one hour. During the programs, staff demonstrated the tapping and participants helped haul the sap to the evaporator. In all, nearly 250 budding maple syrup makers will have participated in this year's classes.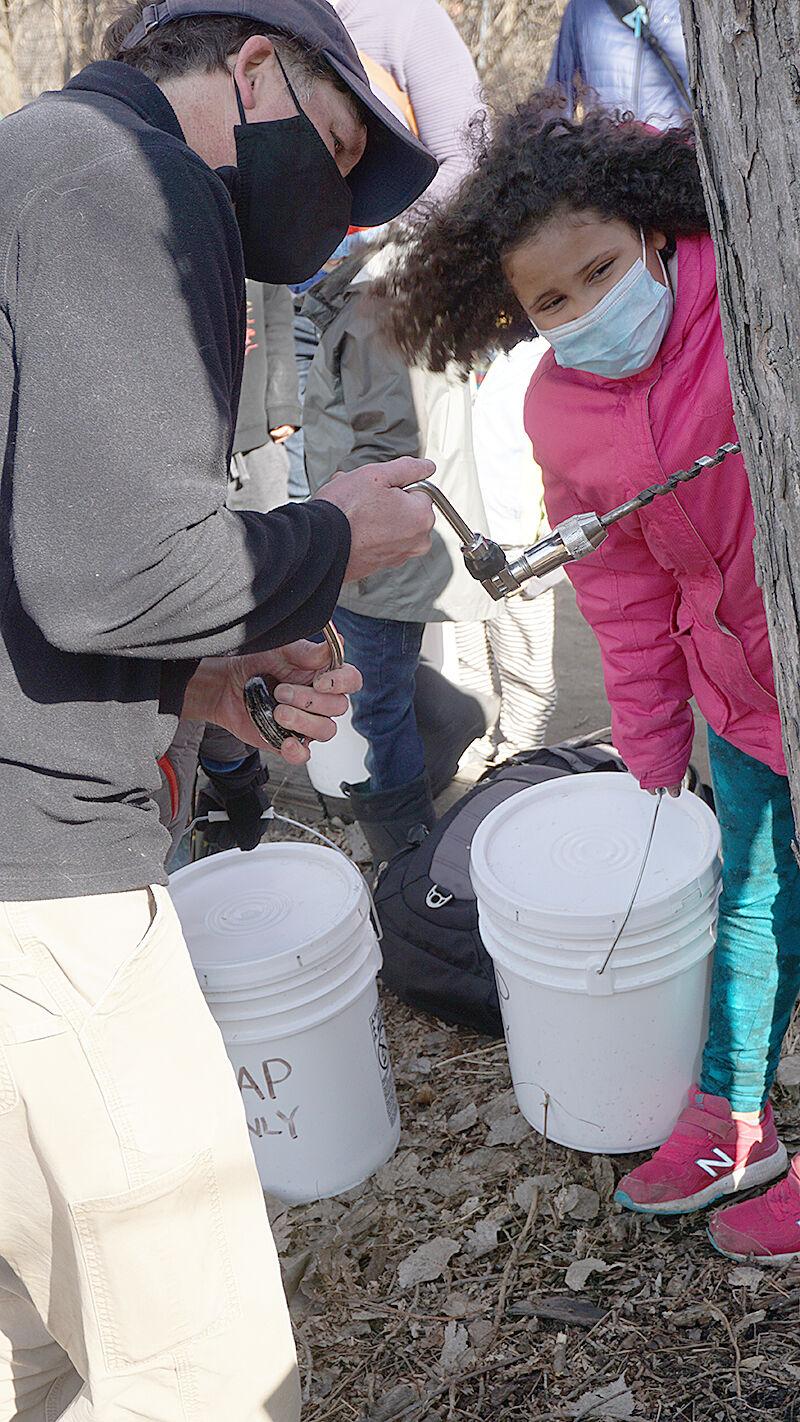 Participants in last Saturday's 10 a.m. session learned that patience is required to complete the process.
"The process takes a lot of time, work, and sap," Smithson said. "To make 1 gallon of syrup you need to boil about 40 gallons of sap. This amount takes about eight hours."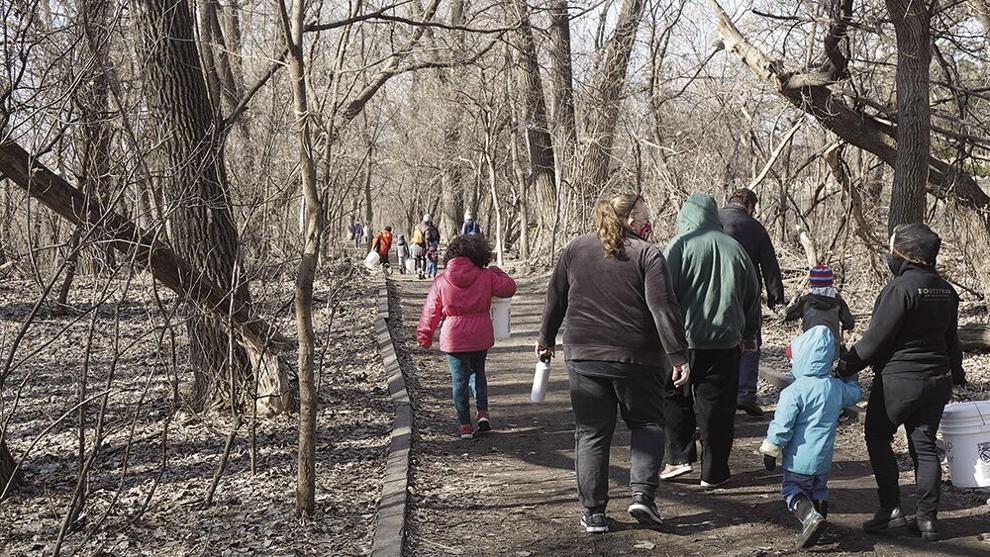 Transforming Mother Nature's sap into syrup might be rewarding in itself, but Smithson said there are other benefits.
"One of the best benefits of making syrup," he said, "is that you get outside in March and get to see the landscape come alive with returning birds, see the piles of snow disappear, and the first glimmers of green."