Exciting match showcases growth of the sport in Richfield
For a fourth consecutive fall, Holy Angels (13-3-2) won a boys' soccer section title and for the second year in a row, it came at the expense of crosstown rival Richfield.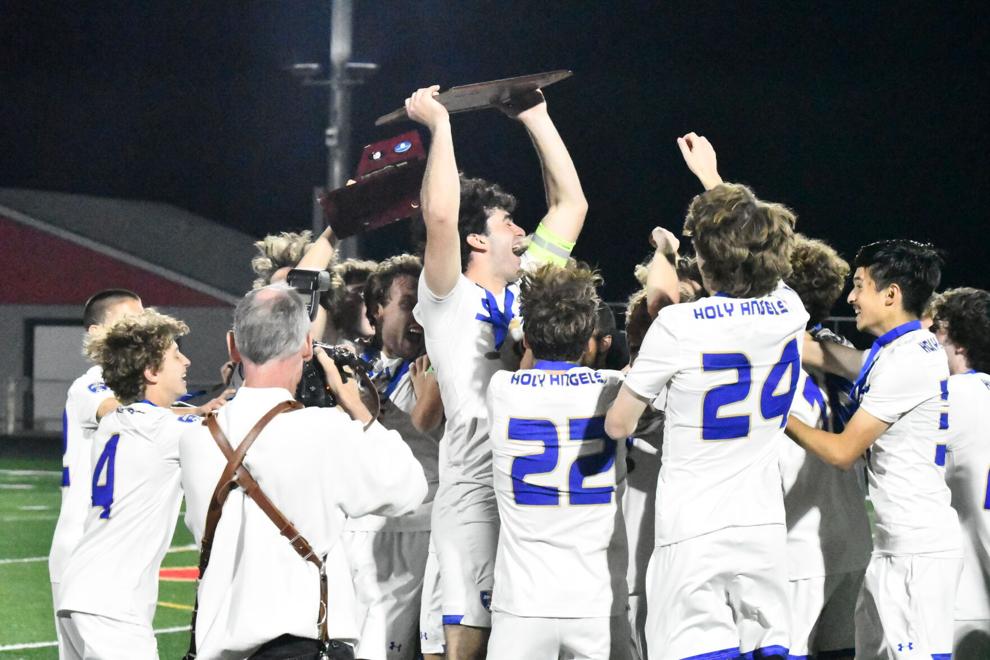 The third-seeded Stars secured not only the Section 3AA title with the 2-0 win over top-seeded Richfield (15-3-1) on Oct. 19 but also retook control of the Battle of the Tracks traveling trophy which goes to the winner of each head-to-head sport.
Holy Angels senior Shalim Montez Hernandez buried the rebound for the opening goal of the game with 11:14 to go in the opening half. Classmate Aidan Smith's penalty kick was blocked by a diving Carlos Luis Iberra but the rebound bounced to Montez Hernandez who was crashing the net to collect any rebounds. Iberra made a sprawling stop diving to his right for the initial save.
Richfield had quality scoring chances but the Stars defense, anchored by Noah Hermanson was up to the challenge.
The Stars doubled the lead to 2-0 with an insurance goal with 10:32 to play in the second half. Benny Solomon was in the right place at the right time as Carter Hermanson intercepted a clearance attempt near midfield. Once Hermanson took control of the ball, he surged up the field with Solomon staying onside until Hermanson calmly led him into the penalty area with a well-timed pass. Solomon finished the play with a shot into the roof of the goal.
Over the final minutes Richfield earned a corner kick and Rodrigo Castenada appeared to have a step on the last defender but his shot from near the penalty spot sailed wide. 
Richfield won the regular-season meeting 2-1 on Sept. 28 which served as a turning point in the Holy Angels season, according to coach James See. The team reassessed its priorities to win five straight matches to return to the state tournament without conceeded a goal in section wins over St. Paul Highland Park then Two Rivers (on the Warriors home field) and rival Richfield.
 Look for a complete story in the Oct. 28 edition of the Sun Current.