New scholarship joins 24 scholarships to be presented during the 31st annual award ceremony
The Richfield Spartan Foundation is proud to announce the Bill Davis college scholarship for Richfield High School seniors. It will be first awarded to a deserving senior from the class of 2021 this spring and on into future years. The recipient will be honored along with 24 other scholarship winners at the Spartan Foundation's 31st annual award ceremony.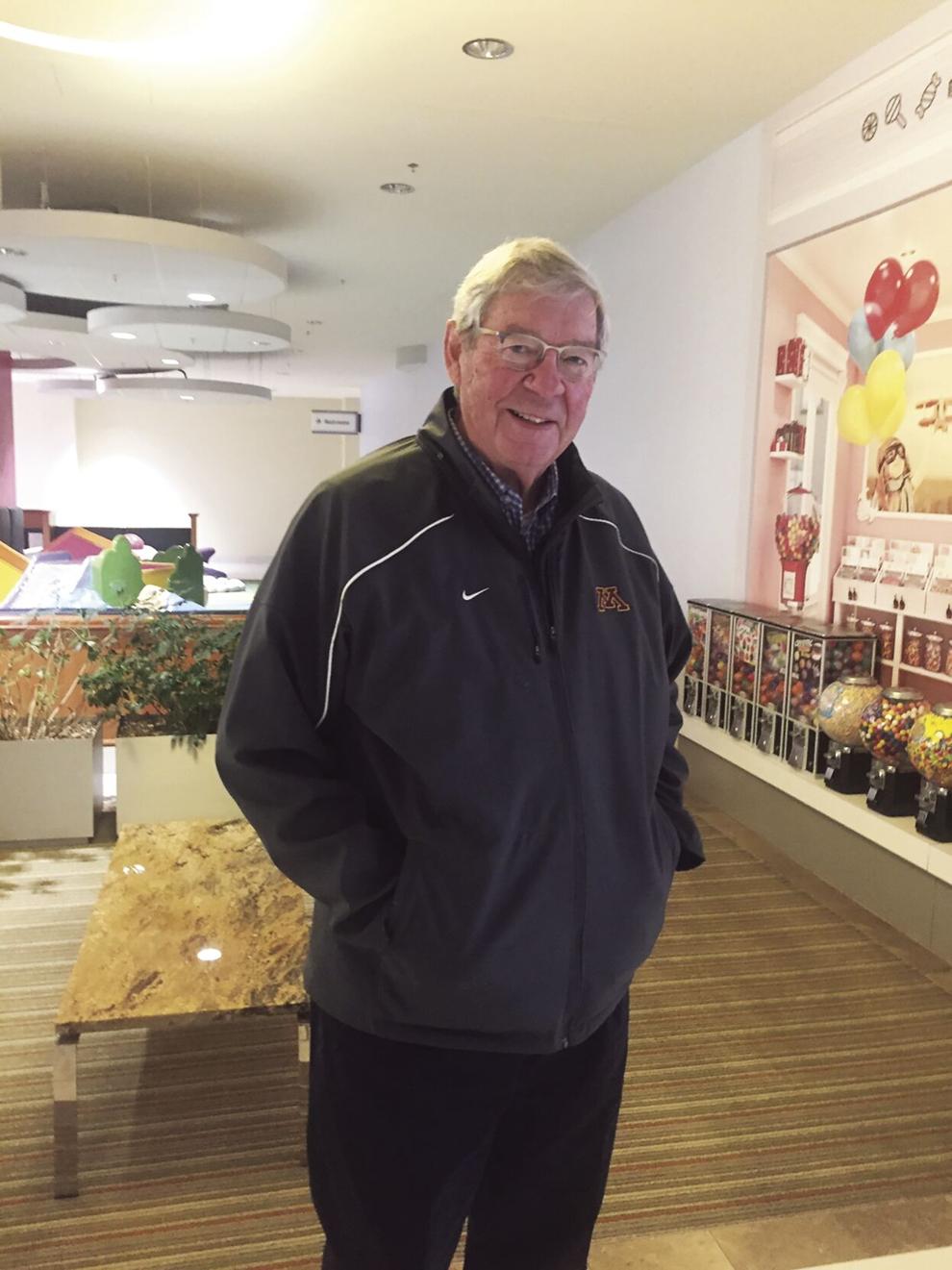 Seniors who apply for this scholarship should be involved in community service within Richfield High School or in the larger community.
In a recent interview, Bill Davis expressed his humble gratitude for bearing the new scholarship's name.  
"It's less about me and more about the students who participate in the community, who give of their time and talents to help others," he said. 
In that same spirit, Davis has served on the Spartan Foundation Board since its inception, 31 years ago and the past 13 years as president. 
Foundation board members agree with Davis that the 2021 Richfield High School graduate should carry the same values that motivated Davis throughout his life: service to the community that supported him in his youth. Davis graduated from Richfield High School in 1960 while serving as captain of the basketball and baseball programs before moving on to the University of Minnesota where he majored in education. As a Gopher, he was part of the NCAA National Championship baseball team in 1964 and was also part of the basketball program at Williams Arena.
Davis went on to a five-year professional baseball career before returning to Richfield with his wife Meg to raise their family.
Subsequently, Davis was invited to join the University of Minnesota 'M' Club, was inducted into its hall of fame and elected club president. He went on to serve the community coaching youth programs and serving on executive boards of various organizations.
Davis joined forces with five others in 1990 to initiate the Richfield Spartan Foundation as a way to raise funds to support athletic and arts programs at Richfield High School. Within a few years, additional funds were raised through the annual Spartan Golf Tournament, now in its 31st year.
Proceeds raised from the tournament fund the Tom Spooner and Athena Awards scholarships in addition to activities at Richfield High School. 
Davis was elected president of the Spartan Foundation in 2007 and over the next 13 years helped raise nearly $500,000 to help support programs at the school, in addition to 23 college scholarships for deserving seniors at Richfield High School. Another growing source of funding has come from generous donors in the community.
As Davis now retires from the leadership role, the Spartan Foundation board members believe it is fitting that the tremendous success Davis had as a young Spartan was built on a solid foundation consisting of his family, the high school's faculty, coaches, counselors, administrators and staff as well as many vibrant community members. In response to their dedication, Davis has reciprocated with his exemplary service to Richfield. The Bill Davis Scholarship will be awarded to a senior who also exhibits the same zeal for community service that Davis has shown in Richfield for decades.