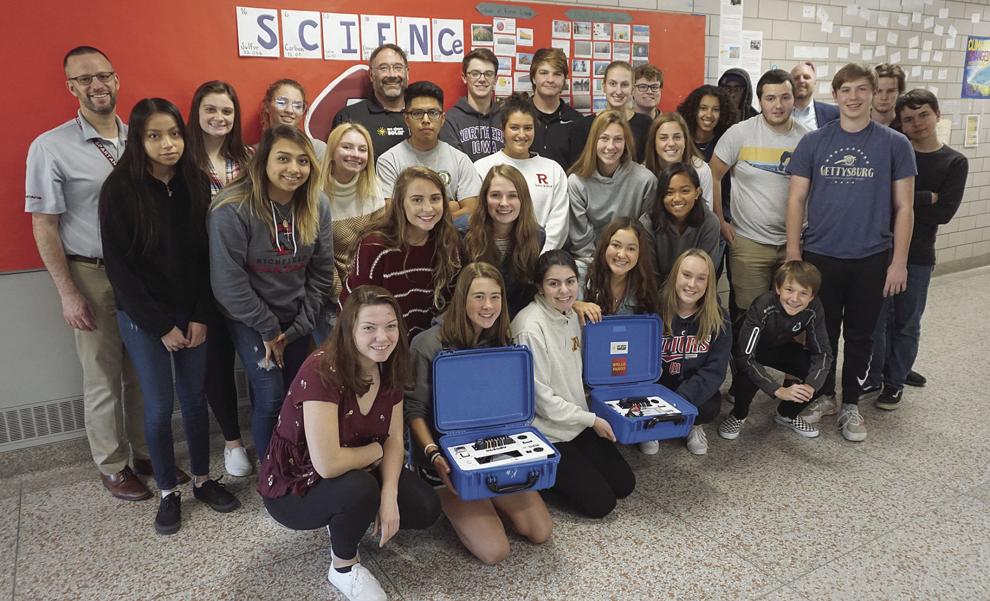 Richfield students learn about solar energy, help light classrooms
The 29 Richfield High School students who have signed up to take the year-long course, Climate Crisis: Implementing Solutions, probably didn't realize that their work completed within teacher Matt Brown's room 355 would have worldwide implications.
Their activities will not only give them the knowledge to understand the background and solutions to climate crisis, but their actions will allow them to have a direct impact on others a half-world away.
With financial assistance through Wells Fargo, Brown said the students will spend the next few weeks learning about solar energy, photovoltaic cells, and how that energy source will provide light for students in Africa who, in the past, had to shut down their school studies when the sun went down.
With the help of solar suitcases the Richfield students built, their counterparts in Africa will soon have the tools to light between one and three classrooms.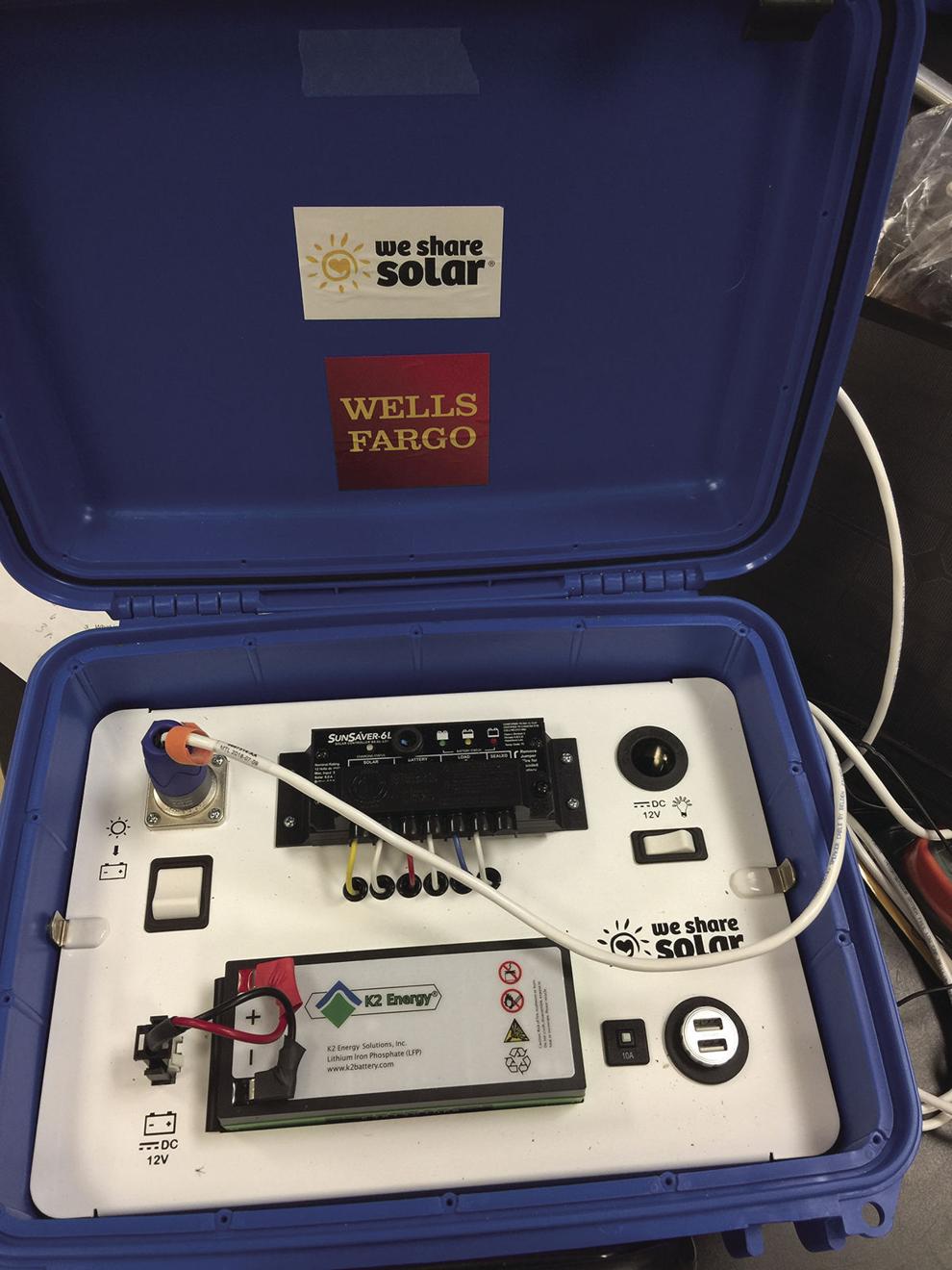 The idea of implementing the solar suitcases into the class curriculum became reality through the We Share Solar program sponsored not only in Richfield by Wells Fargo, but at a number of other high schools across the state.
In all, 11 Twin Cities-area schools have signed up to participate in this solar sharing program.
As many as 40,000 students at schools located in the Kakuma Refugee Camp in the northwest region of Kenya will experience the benefits of this unique program.
The program was geared up for the 2019-20 school year this past July when Brown and teachers from the other 11 Minnesota schools met at the Wells Fargo Connections Center in Minneapolis.
Introducing the concept and the solar suitcases to the staff, the teachers learned that not only would the units light up classrooms, the charging of mobile phones and tablets will also be possible.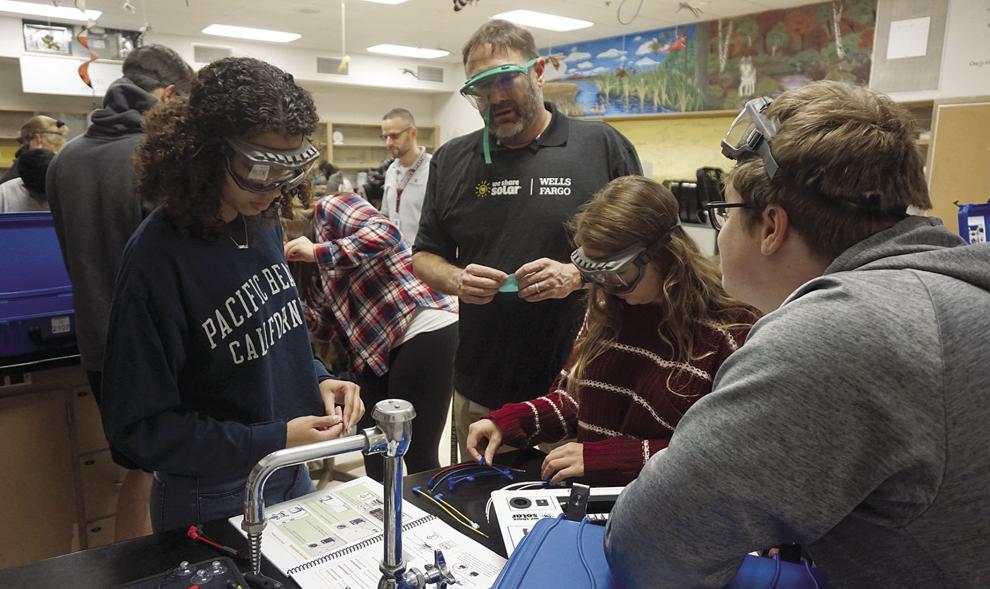 Robert Frimerman, the Wells Fargo representative working with Minnesota schools, said, "We became engaged a couple years back in San Francisco with the We Share Solar program. This year, we branched this out into two additional markets, so we're now in Minnesota and in Charlotte, N.C., as well as San Francisco. So we love what they're doing with a great partnership and we were looking to kind of find more ways that Wells Fargo could get engaged. This is one of those ways."
For Brown, getting his school and his students involved was a no-brainer.
"I heard about the program near the end of May," Brown said.
"There was someone who encouraged us to apply, so I applied for grants and then was notified that I was accepted," he added.
The suitcases arrived in Richfield not long after the start of classes in September, and Brown and his students wasted little time in launching their efforts to build the cases for use.
After becoming acquainted with the cases and taking time during their first session to begin with the construction, Brown said the students would also spend time learning about the basics of electricity and how these specific cases operate.
To begin the class, Brown instructed students on the causes of climate change and how it is affecting people across the globe.
"And this was kind of a perfect segue into doing something for other people who are struggling with various results from climate change," Brown said.
The course being taught is a gateway class for electrical engineering through the University of Minnesota.
"When the opportunity came to teach this course to the University of Minnesota, I jumped on it," Brown said. "It's a lot of work because now I am teaching three separate classes, three unique classes. And it is a lot of extra energy that I need to put into lesson planning and so forth, but it's been very rewarding so far and the students are responding well," he added.
Brown also said the partnership with Wells Fargo is a huge bonus because students appreciate it when individuals and businesses from within the community share their expertise, knowledge and financial support to learning.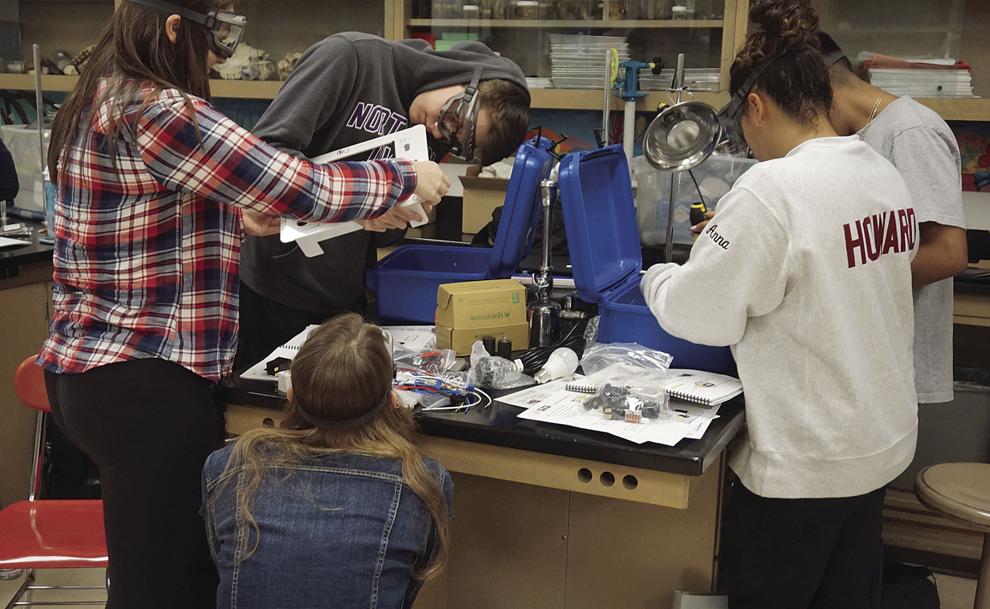 For Frimerman, that respect is reciprocal.
"I would say for Wells Fargo and me personally ... solar, domestically and globally, is a major part of our infrastructure from an energy perspective, it will continue to be there," Frimerman said. "Whatever we can do to help promote that with these students or abroad just makes sense. Personally, I think being able to bring this level of hands-on work into the school and into the students' hands is phenomenal. Being able to bring this in here and have the students understand how the panels work, how the circuit works ... I think helps remove that barrier to this technology, which is going to be a part of our world, hopefully for a very long time."
Student perspectives
Students enrolled in the Climate Crisis: Implementing Solutions class at Richfield High School have been impressed with what they are learning.
The following two students provided comments about why they are enrolled and some of the knowledge they are taking from the course.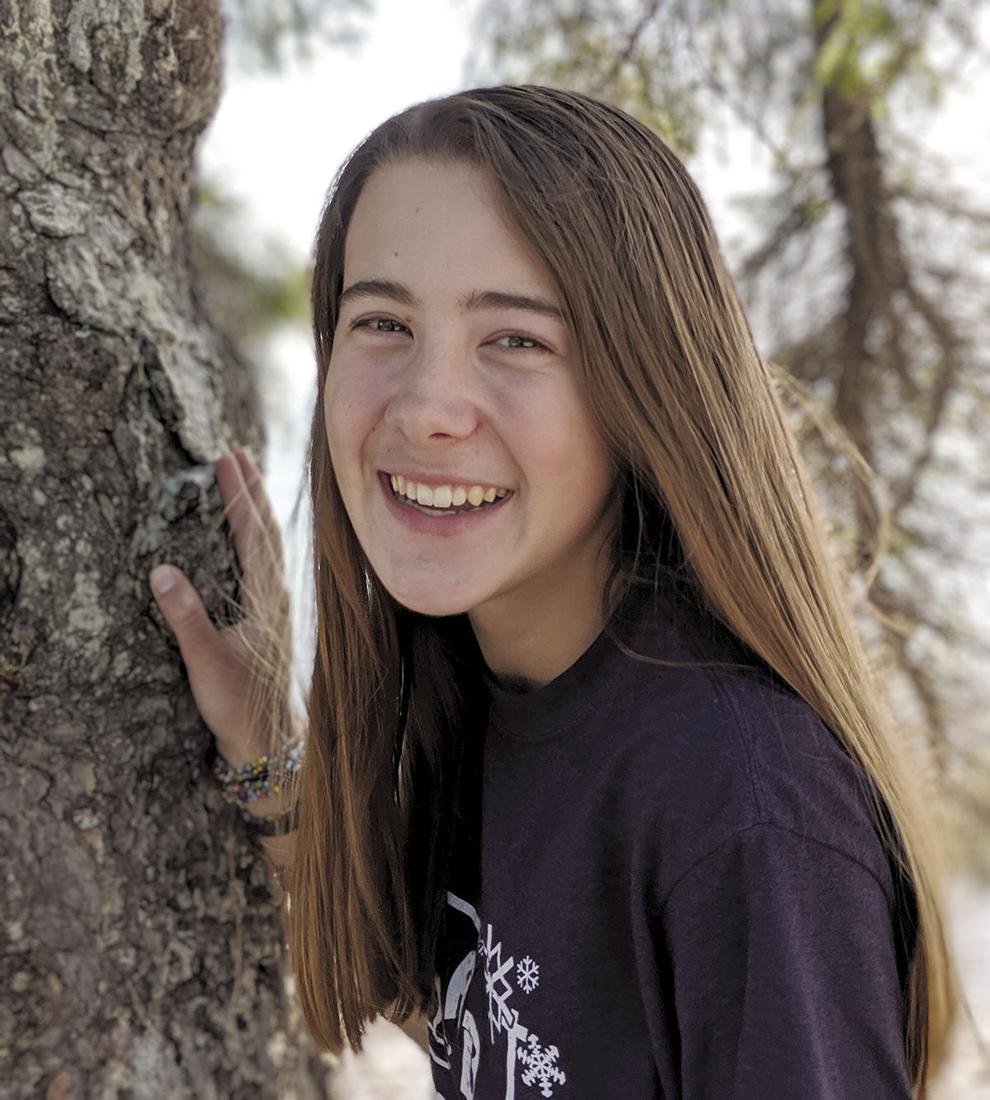 "Personally, this opportunity to participate in We Share Solar is something very special to me. Over the summer I volunteered in Kenya with the organization Me to We and got to learn a lot about education in Kenya and meet a bunch of kids of all different ages from the area.
When I heard about We Share Solar and how we will be sending these solar suitcases to schools in Kenya or other places, I was very excited. I know that these students will be very appreciative of these suitcases. Education is a very powerful thing, and I think it's very important that every kid has access to a quality education. Without electricity, families don't have light in their houses so students can't do homework. This program has continued to open my eyes to the world around me and made me continue to realize how something so simple as electricity isn't quite so simple after all.
This class, and this project especially, have made me realize how much energy we use on a day-to-day basis. There are so many alternative energy forms such as solar and wind, so why do we still rely on fossil fuels? My outlook on energy consumption has changed so much in just this past month and I hope that I continue to learn more and more during the course of this class. As renewable energy starts to become more accessible I hope that as a city we can turn to 100% clean energy in the future."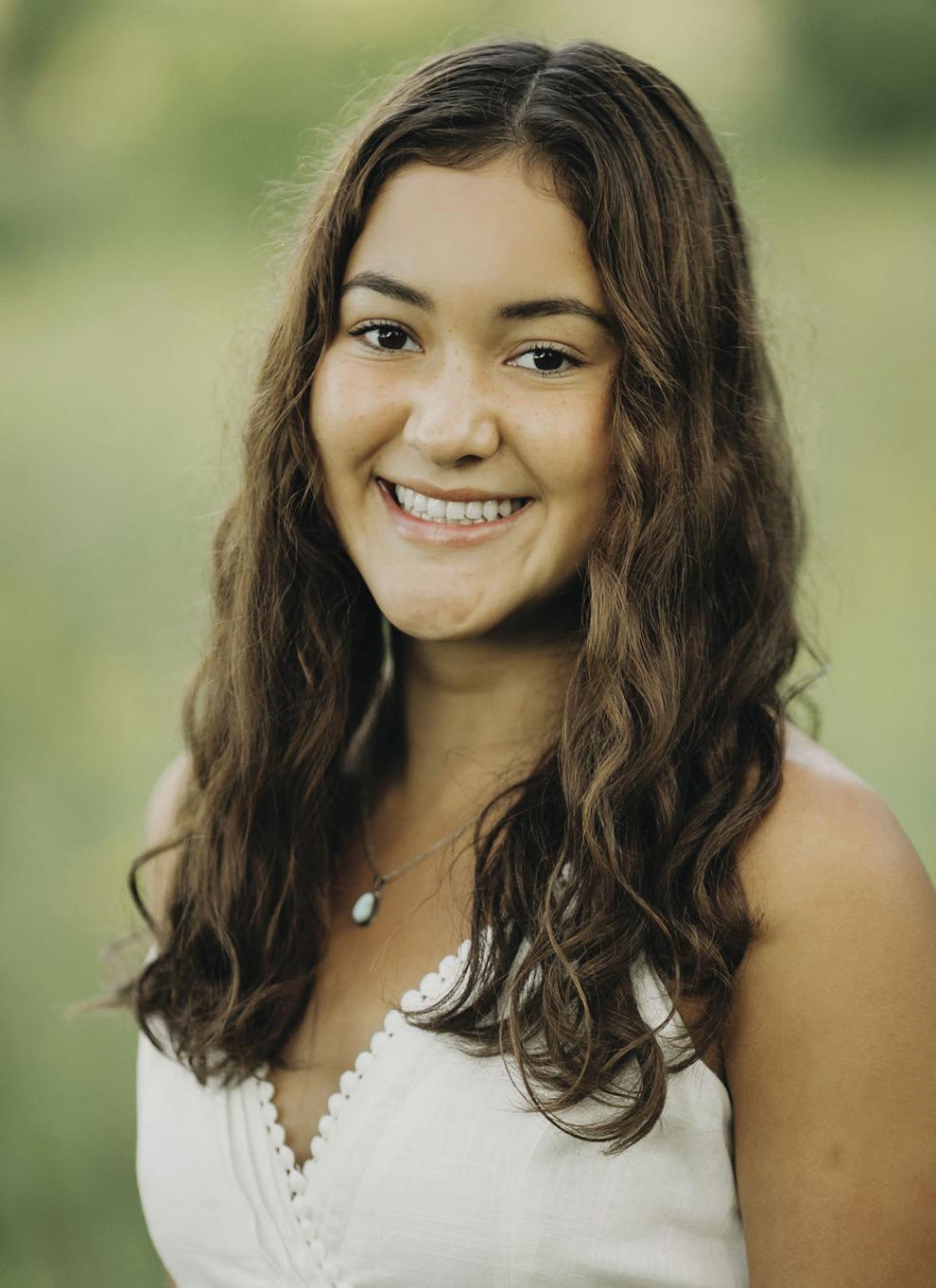 "Obviously, the solar suitcase program will be beneficial to those receiving the assembled suitcases - they provide access to electricity in areas where that's a rare luxury. So far for me personally this program has been so eye-opening.
So many people have such limited access to electricity, and this program has shown me how big of an impact these small suitcases will have on people's daily lives. It is a really cool feeling to know that what we're doing in school is going to have a direct impact on people living across the world. 
Already in this class, I've become aware of the urgent need to rethink and reinvent our future. People individually, as well as our country as a whole, need to act on the growing issue of climate change, and one of the ways is to adopt renewable sources of energy, such as solar. The solar suitcase program has taught our class a lot about how much better solar power is for our planet than fossil fuels, and how important it is that everyone has access to electricity. I hope that throughout the year, we are given the tools and knowledge needed to help us go out and spread awareness on the urgency of this issue.
I am so grateful and excited for this class. What we're learning about is so relevant to today and our future, and I wish everyone could have the opportunity to take this class."