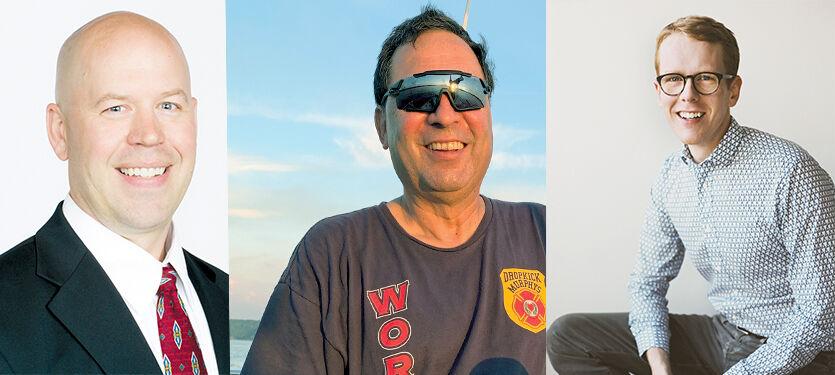 Primary Election set for Tuesday, Aug. 11
City of Richfield voters will go to the polls next week for the statewide Primary Election Tuesday, Aug. 11.
Richfield residents will consider the three candidates seeking to replace longtime city Councilmember Edwina Garcia in Ward 2.
The three on that primary ballot include Gordon Vizecky, Sean Hayford Oleary, and Barry LeBlanc.
In addition to the city election, voters will consider which two state House District 63B candidates will move on to the Nov. 3 General Election as well.
On the ballot to replace Rep. Jean Wagenius, who retired at the end of the last term, are Husniyah Dent Bradley, Jerome T. Evans, and Emma Greenman.
District 63B includes the northeast corner of Richfield and portions of South Minneapolis. District 63 is split into two areas: A and B. Four of its nine precincts are in Richfield (2-2, 2-7, 3-8 and 3-1). The remainder of the district covers portions of South Minneapolis, including Fort Snelling and the Minneapolis VA Health Care System. Richfield makes up about one-third of the B side of the district.
The city's website includes this information: Due to COVID-19, voters are encouraged to vote absentee by mail. Richfield residents can request an application in the following ways:
• Visiting MNvotes.org to request an application online
• If necessary to vote in person, be prepared to follow COVID-19 policies including wearing a face covering and maintaining proper social distancing at all times. If you would like to vote absentee in-person, you may do so by visiting the Hennepin County Elections Department at the Government Center, skyway level, 300 South 6th St., Minneapolis, from the hours of 8 a.m. to 4:30 p.m., Monday through Friday.
Richfield voters can directly place their ballots into a ballot counter at the Richfield Municipal Center in the council chambers: Tuesday, Aug. 4 through Monday, Aug. 10, for the Primary Election.
Direct ballot voting hours are:
• Aug. 4 - 8 a.m.-4:30 p.m.
• Aug. 5 - 8 a.m.-4:30 p.m.
• Aug. 6 - 8 a.m.-4:30 p.m.
• Aug. 7 - 8 a.m.-4:30 p.m.
• Aug. 8 - 10 a.m.-3 p.m.
• Aug. 10 - 8 a.m.-5 p.m.
The benefits of direct balloting include voting at a convenient time, having confidence that a ballot is immediately counted; verifying ballot was properly filled out and accepted by the counting machine; and avoiding the hassle of placing absentee ballots in series of envelopes.