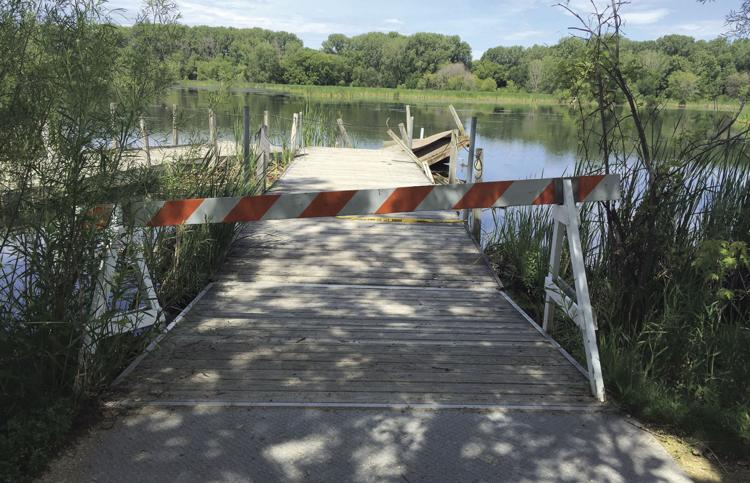 City of Richfield officials reported this past week that bids for the reconstruction of the boardwalk at The Wood Lake Nature Center are being finalized and are to be announced soon.
The boardwalk, which in the past has stretched across the water at the nature center and is a focal point for educational programs and visitors to the Richfield park, was destroyed last winter through a combination of moving bogs, ice and wind.
Though the aging boardwalk was being considered for repair, the damage caused by the shifting bogs, ice and strong winds last spring resulted in damage that was too great. Instead of making attempts to repair the old boardwalk, it was decided to rebuild.
Amy Markle, of the city's recreation department, told The Sun Current last week that the old boardwalk had been removed earlier this summer and that the new boardwalk will be built this coming winter and will be in place for use next spring or early summer.
Most of the cost of repair is being paid for through insurance payments.
Markle said the new boardwalk will be constructed using stronger, more weather-resistant materials and will also be upgraded to be Americans with Disabilities Act accessible.