The 2018 NCAA steeplechase champion ran a finals time of 8:29.98 in Oregon
Obsa Ali, the 2018 NCAA steeplechase champion, reached the finals in the 3,000-meter steeplechase to help determine who would represent the United States at the 2020 Summer Olympics in Tokyo next month.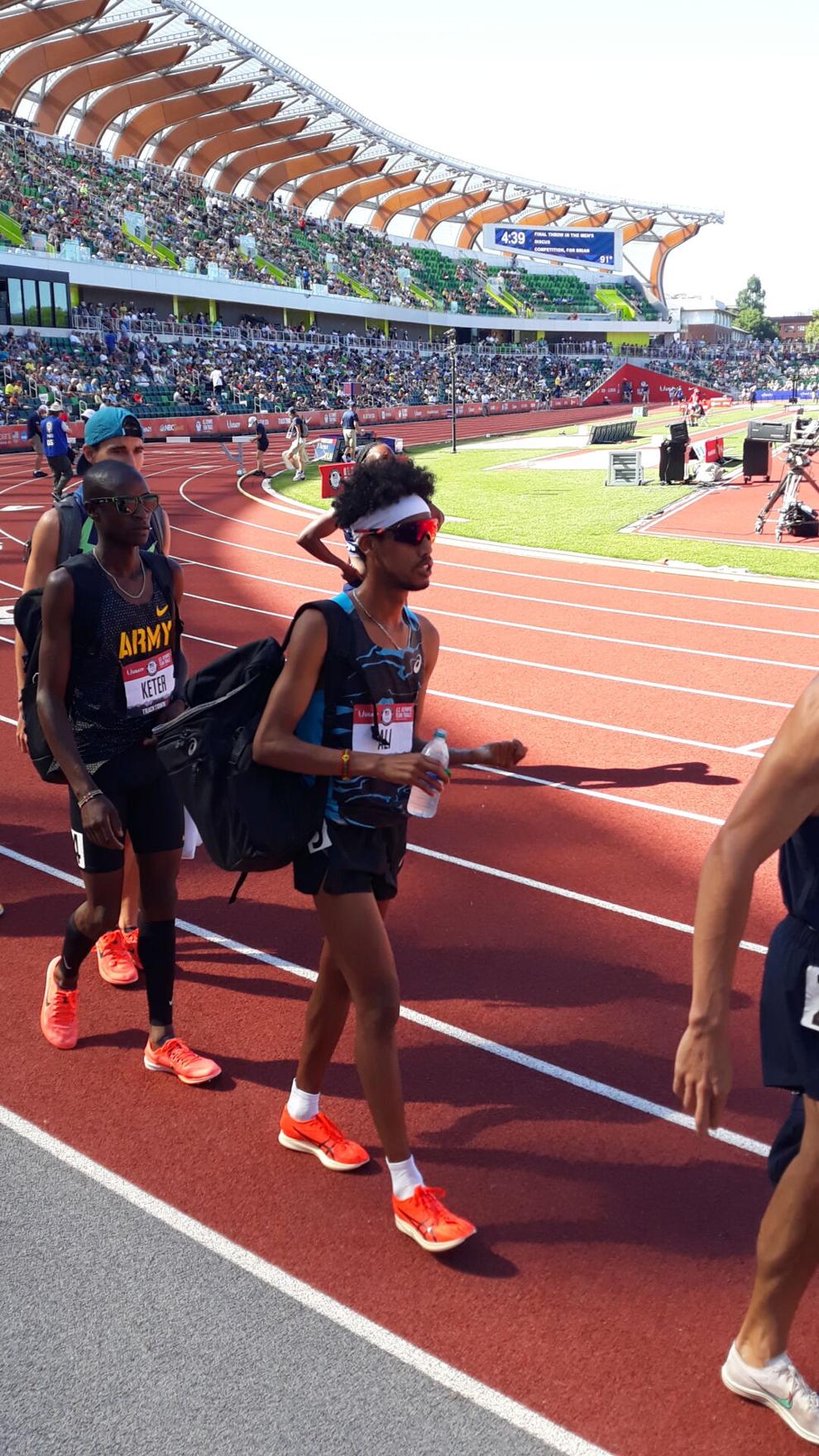 The 2014 Richfield High School grad and University of Minnesota standout placed eighth in the final, 20-runner race in a time of eight minutes, 29.28 after advancing through the preliminary round earlier in the week to determine the field for the final.
Ali's high school coach Marty Huberty was on hand all week at the University of Oregon's Hayward Field to support Ali.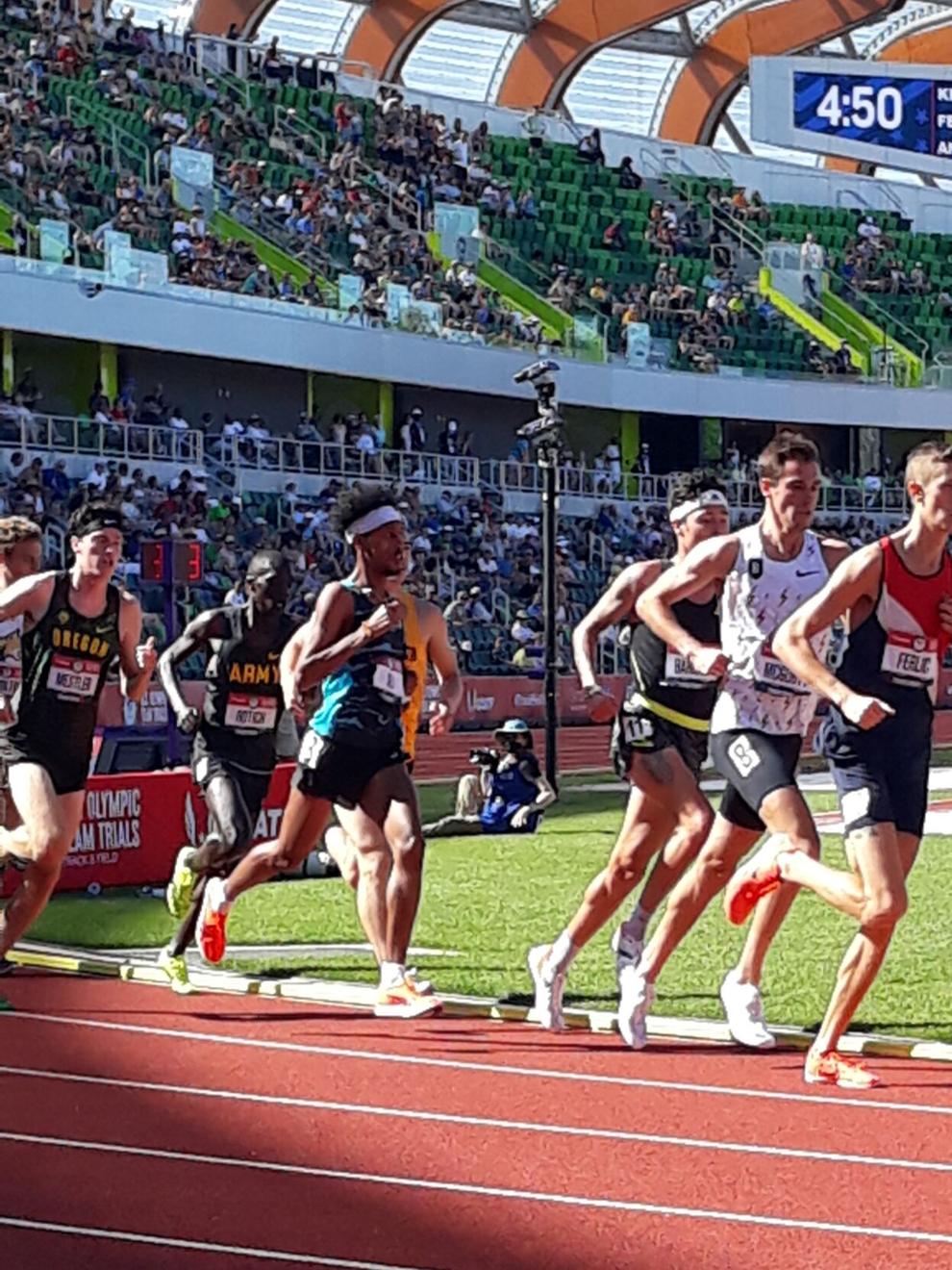 "I'm very grateful and blessed to be able to stay in touch with him," Huberty said. "He will tell you that I opened a lot of doors for him, taking him to national high school events but once he went to college [Gophers] working with coach Steve Plasencia is when his running picked up."
Ali began the week with a third-place finish (8:31.54) in the prelims which included two heats of 20 runners with the top five runners advancing plus the next best four times advanced to Friday.
In the 90-plus degree heat of the final, Ali was in the middle of the pack for the opening three laps averaging 1:08. Over the final three he turned up the pace while the leaders averaged 1:03 per lap and Ali was at 1:06 before closing with a 1:04 over the last 400-meter lap. The top three advance to the Olympics.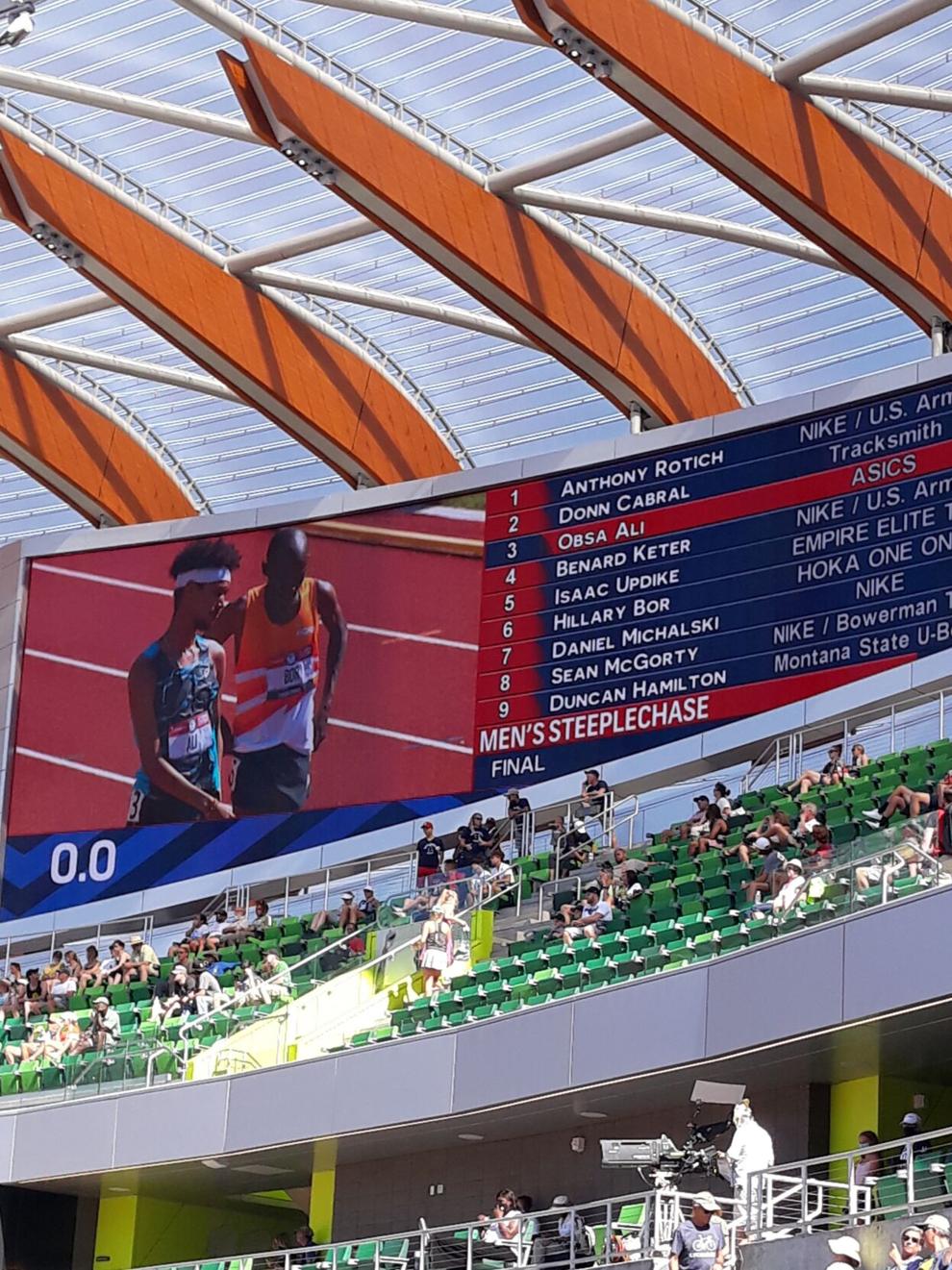 "Ali was disappointed but he is long and the future looks bright for him," Huberty said in an email where the average age of the top three runners is 30 while Ali, who runs for Asics, turned 25 in February.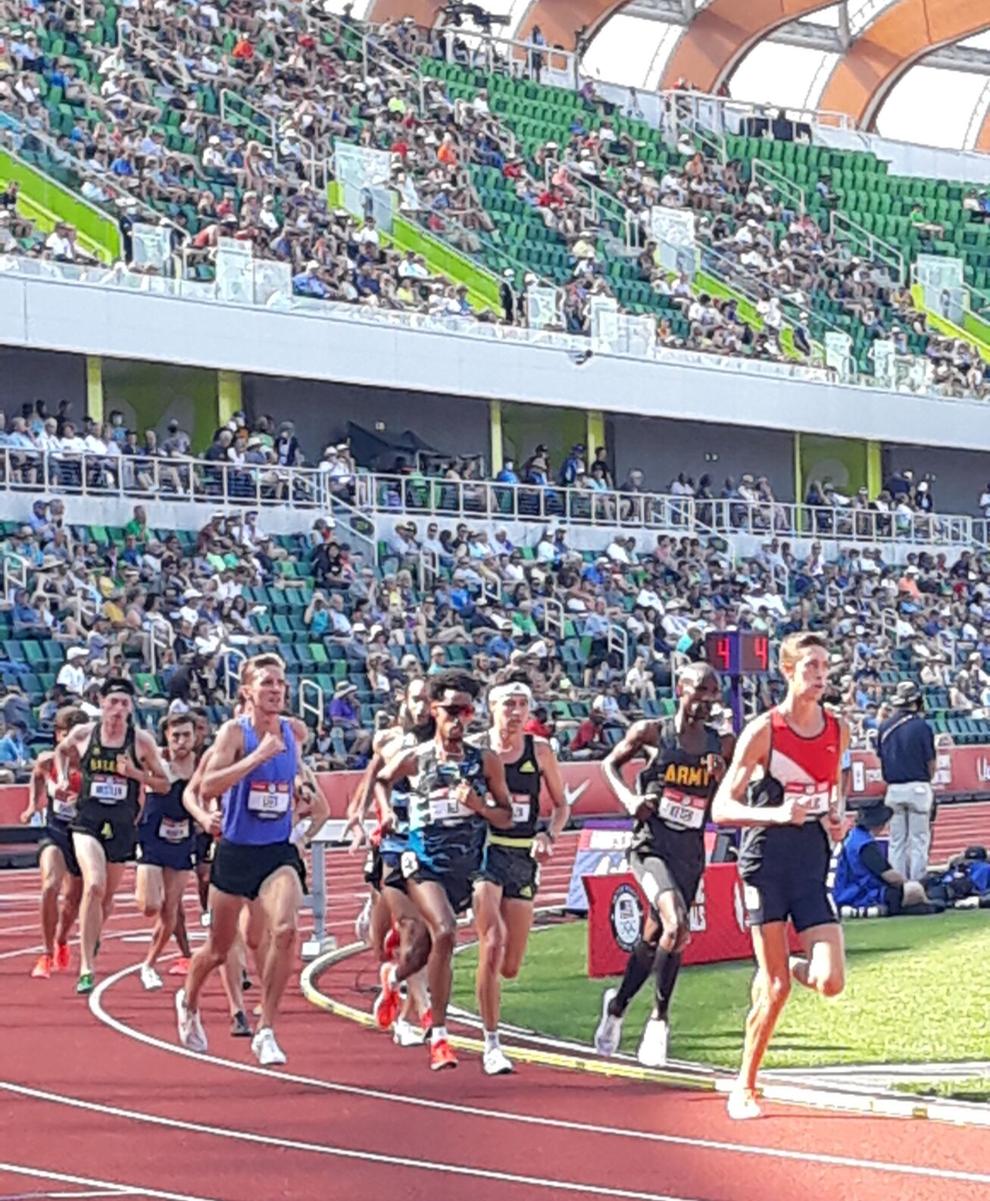 The World Championships return to Hayward Field in May 2022 which is a real possibility for Ali. "He was amazed at all of the outstanding athletes, in all of the events. Just qualifying for the trials is an accomplishment in itself."