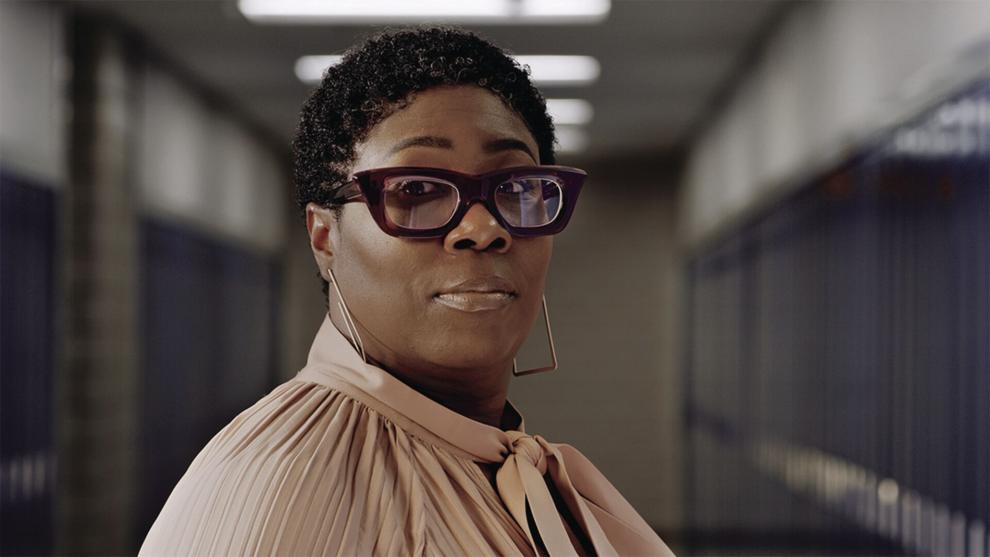 Assistant superintendent helps promote St. Thomas' teacher education program
Richfield Schools Assistant Superintendent Latanya Daniels will no longer take 30-second television advertisements for granted.
She understands that producing the short messages isn't as easy as it looks.
That's because Daniels stars in one of the University of St. Thomas' newest "I am a Tommie" ads, part of a campaign running on area television stations through April.
The piece, designed to promote the university's teacher education program, was completed in a single day last October.
"It was a grueling 10-hour day," Daniels wrote, in an email to the Sun Current.
While the commercial took one day to film, its production started months ago.
"I found out about this opportunity through an email from Michael Spooner, the senior marketing manager with St. Thomas' School of Education," Daniels said. "He emailed me about the opportunity in May and the rest is history."
The selection of Daniels as the subject to represent the university's teacher education program wasn't difficult, according to Kymm Martinez, chief marketing officer for the University of St. Thomas.
"Our 'I'm a Tommie' campaign was created to showcase stories of extraordinary academic achievement and accomplishments by our St. Thomas students and graduates," Martinez wrote in an email. "In Latanya's case, we were very impressed with the remarkable statistics from the Richfield School District, particularly around elevating graduation rates and increasing the number of students of color taking advanced classes, that were made possible by her leadership.
"We also knew that Latanya's personal commitment and charisma would shine through in the video, and since she's a triple Tommie (with three degrees from St. Thomas) she was a natural choice."
Daniels described a rewarding, ascendant journey as an educator. "I started my career as a paraprofessional at the Connection Center in Minneapolis Public Schools. From there, I entered St. Thomas' Collaborative Urban Educator Extended program to earn my teaching license and become a math teacher," she recounted.
"My first and only teaching job was at Folwell Middle School where I taught 7th and 8th grade math for six years. While there, I was cultivated as a teacher-leader and served in various roles, such as math department chairperson, team leader and instructional coach."
She was hired as an assistant principal at Thomas Edison High School in northeast Minneapolis, where she spent three years before becoming principal of Patrick Henry High School in north Minneapolis, where she worked five years. In June 2015, she joined Richfield High School as principal. She was named the district's new assistant superintendent in 2020.
Daniels' newest 30-second ad isn't the first time the university has touted its graduates and their successes in life, but it is the first time a story featuring the School of Education has been completed.
"Dean Kathlene Campbell has been re-imagining the school to position St. Thomas as a national leader in teacher preparation," Martinez stated.
"We see teachers as an important force in fighting social injustices and we care deeply about helping to address the achievement and prosperity gaps that exist everywhere, but especially here in Minnesota. The fact that Latanya is bringing real results to this challenge makes us really proud."
When the day of production arrived last October, Daniels said the work of the professionals was appreciated, but she felt a bit out of sorts while trying to remain patient.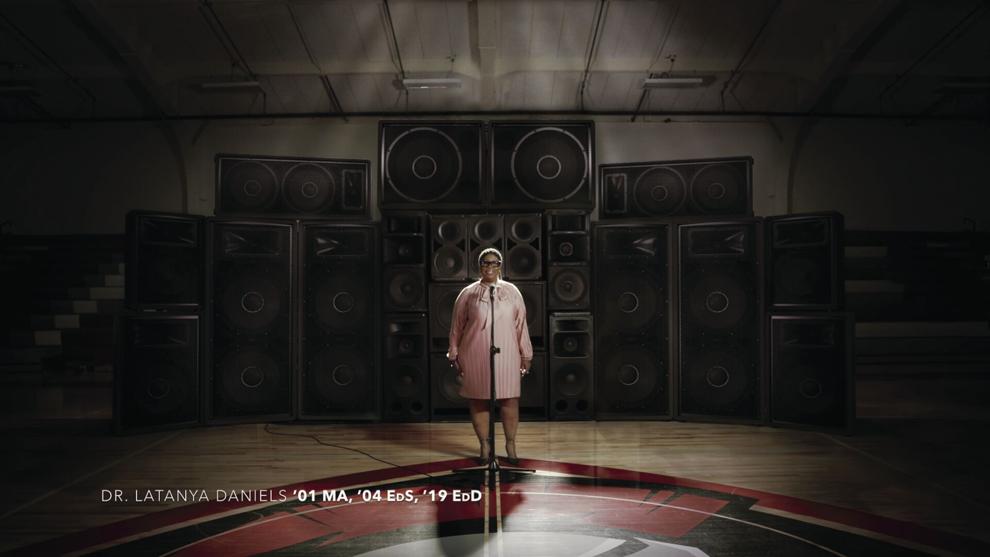 "It took many takes in several areas of the school, but I'm not an actress – I am an educator!" she wrote.
She completed her own makeup for the shoot, stating she spent about 40 minutes making sure it was to her liking.
"I knew I wanted to look camera-ready," she noted.
Daniels also stated that of the film exposed that day, most of it remained on the editor's floor. She gave one example.
"The first scene was actually in my office. We spent a significant amount of time on that scene, but it did not make the cut," she wrote.
With the production shot on-scene at the high school in Richfield, it was difficult to keep the news under wraps. However, because Daniels describes herself as "low key," she wasn't about to publicize the opportunity.
"Initially, I told only my family and my superintendent. I do not like a lot of extra attention," she explained.
"Then, Dr. Campbell, the Dean of St. Thomas' School of Education, shared it with our Unicorn circle and they found out about it. And, of course, people in my office found out because of all the production staff and the equipment on the day of the shoot. Besides that, I was mum about it."
Concluding her remarks, Daniels wrote that her St. Thomas success story wouldn't have been possible without a strong support system at the school.
"As we are on the eve of Women's History Month, I'm reminded of why I am a proud three-time Tommie," she stated.
"The women who crossed my path at the University of St. Thomas made that school a place where I felt seen, connected and supported. This is why I continued to go back to; it was a safe place for me to learn and grow."