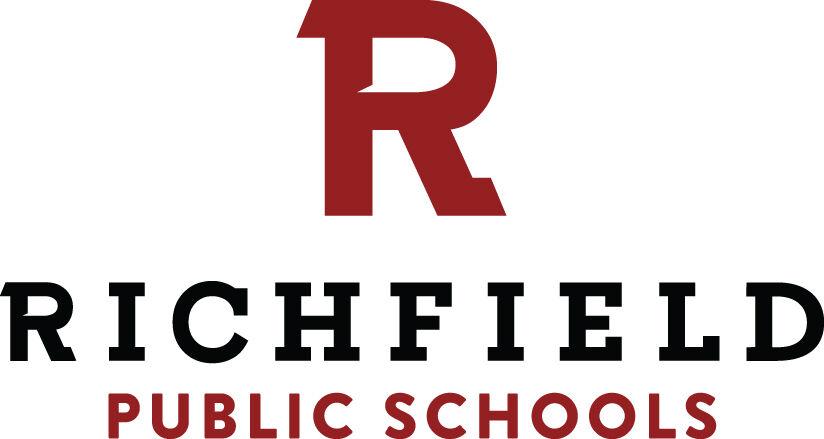 'What I Need' allows students a variety of new opportunities
A new program at Richfield High School is giving high school students time to focus on their needs, whether academic, emotional, or extracurricular.
Presented by administrators at the Oct. 4 School Board meeting, What I Need, or W.I.N., is designed to offer students a number of ways to broaden their horizons and engage in learning that are not part of the regular curriculum. The program provides flexible learning time each Wednesday when students, in addition to catching up on their regular classes, have the opportunity to participate in a wide variety of options and clubs.
Presenting the program to the board were Principal Stacy Theien-Collins, Assistant Principal Carrie Vala, Assistant Principal Steven Flucas and Activities Director Jared Ellerson.
In a written report, district officials more deeply defined the program: "W.I.N. time ... is an innovative new part of the student schedule at Richfield High School. It provides a dedicated time each week for students to receive individualized academic help, social-emotional support, or participate in activities, clubs and intramural sports. Students can use this time to work with teachers in completing assignments, engage in enrichment activities, work with our career and college center staff, or meet with counselors and affinity groups.
"W.I.N. time provides dedicated time during the day for these activities because not all students are able to participate in activities or receive this level of support outside of the school day. The RHS team believes this is especially important as everyone transitions back after a year of social isolation."
W.I.N. is being tied in with the district's goals of inclusion and equity. That journey is now being guided by a newly developed vision of equity, which reads:
"At Richfield High School we believe in providing a rigorous and equitable education reflecting the strengths and experiences of our community. We believe students learn best when they feel safe and affirmed in who they are. Therefore, we commit to dismantling policies and processes that benefit whiteness and other systems of privilege,"
The W.I.N. initiative was implemented when students returned to in-person classes last April.
School staff and administrators said they learned through the pandemic that listening to the wants and needs of all students will go a long way in guiding their success.
Students' options for W.I.N. include stress-relieving activities such as taking walks, completing puzzles, making crafts and even coloring.
Students may also participate in table-top games, learn more about career and college readiness options, participate in open gyms, media center activities and an array of clubs.
Board hears other presentations
In addition to hearing about the W.I.N. programming, the board was given updates on other programming news.
Nate Edwards has been hired as the new theater director and hiring is under way for competitive dance, baseball, and girls track and field.
Intramurals at the Middle School are also starting soon, giving students the opportunity to participate in dodgeball, floor hockey, indoor soccer and chess.
Another new offering, e-sports, is being developed.
Student representatives introduced
Student representatives selected for inclusion this year on the School Board participated in their first meeting Oct. 4.
• Tyler Jake, a senior who served on the board last year, but never had the opportunity to attend a meeting in person because of the pandemic
• Elsy Cruz Parra, a junior
• Helen Dombrock, a senior
• Corrina Jones, a senior
Jake said he decided to continue as a student representative on the board because he felt honored that board members listened to him. "I hope to learn how things go around here and will respectfully put in my input," he said.
Parra said she volunteered for a seat on the board "to put student input into student choices, values, beliefs and perspectives for the individual and groups of students."
Dombrock said, "I really see myself as an advocate for others. I'm skilled in elevating the voices around me. ... I would like to see a focus on seeing an intrinsic motivation in students and helping students to want to learn."
Jones said, "What I would like to do is advocate for students who might not be able to use their voice, hoping to be that voice for them and present their wants and needs and to see changes around Richfield Public Schools."
Boardmembers welcomed the student representatives and each said they look forward to the opinions of the student reps.
"We want you to feel like you can say what you think and not hold back," Board Director Crystal Brakke said. "Please let us know things that will help you feel more comfortable. I'm so excited to learn with you," she added.
Director Peter Toensing added that student feedback constitutes "the most important pieces of data we see. Having you here makes it real."
Fall sports participation
A short discussion was held about the number of students participating in the traditional fall sports offered at the High School.
Though the student count is fairly consistent with the past couple of years, most sports are down slightly from previous years.
The following is a breakdown on those numbers at the high school:
• Cross country has a total of 40 participants, down from the 44 in 2020 and the 42 in 2019.
• Football participation is up to 63 from 54 in 2020, but down from 74 in 2019.
• The boys soccer program has 65 participants, down from 67 in 2020 and 72 in 2019.
• The girls soccer program has 39 participants, down from 40 in 2020 and 45 in 2019.
• The girls swim team has 24 participants, down from 26 in 2020 and 30 in 2019.
• The girls tennis program has 21 participants, down from 24 in 2020 and 22 in 2019.
• The volleyball program has 43 participants, which is up from 34 in 2020, but down from 44 in 2019.
Total district K-12 enrollment is 37 students above the projections, with 83 students enrolled in online learning with partner districts. In all, district enrollment is 3,889. The total projected was 3,852.
Of the 83 students enrolled online, the Middle School has the most students participating – 31. The High School has 23 students enrolled online, while the STEM School has 18, Centennial has seven and Sheridan Hills has four.