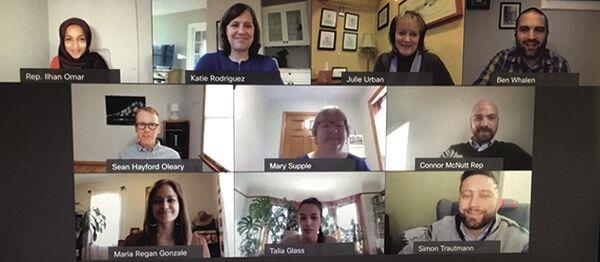 Minnesota's 5th District congresswoman talks issues with Richfield city leaders
The Richfield City Council held a special virtual meeting with Minnesota 5th Congressional District Congresswoman Ilhan Omar last week to talk about issues affecting the city and the work the congresswoman has completed, as well as what's ahead in the 117th Congress.
With all the thanks and platitudes set aside, city officials spent a few minutes each laying out their biggest concerns and how their elected official could assist them at the federal level.
But it was Omar who circled the conversation back to the local level near the end of the online conversation. "You all live and breathe these policies, right?" she asked of the councilmembers.
Richfield leaders talked extensively about infrastructure projects that would not only improve local access to highways, but could also have deeper impacts in connecting communities and people.
Omar said the new infrastructure bill now being considered could have those types of profound impacts.
In describing the infrastructure bill recently unveiled by the Biden Administration, Omar said her staff is analyzing the details and she would support it if it met her parameters.
She even suggested providing the details of the bill to the local policymakers.
"Once we have some of the details on what this infrastructure policy looks like we could send it to you all to look at it and make recommendations, because even after priorities are included and the bills are formulated there are steps left where impact on legislation can be made," she added.
In addition to infrastructure matters, city leaders also stressed the importance of other issues such as food security, affordable housing, immigration, policing reforms and challenges brought about by the lack of mental health services at the local level.
Councilmember Sean Hayford Oleary said, "I'm excited with Democrats and the potential infrastructure bill. I'm hoping investments are made and center on reducing climate change and improving the health and safety of our communities."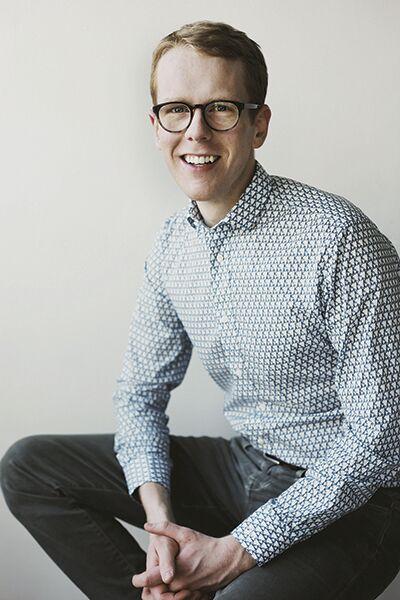 Hayford Oleary continued: "Richfield is really affected by the highways. So much of our investments are one step forward and two steps backward – and by that I mean ... 100% of Richfield's 36,000 residents live within a mile of the freeway and the majority of them live with a half-mile. So things like not being able to cross into other neighborhoods because it's blocked by a freeway; things like air and noise pollution affect our residents really deeply."
However, with highway projects come a double-edged sword, Hayford Oleary said.
"So as we are making things better in the short-term or medium range, we're making it worse in the long run by putting more cars on the road and creating more pollution. My hope is as we see this move forward there is a change from expanding freeways and highways to being able to get some of those mitigations to communities like Richfield without expansion," he added.
He also said the addition of infrastructure that supports alternative modes of transportation, such as buses, light rail, and walking and biking routes, are "good alternatives to driving."
Councilmember Mary Supple described how relief from the federal government has been targeted appropriately, helping those most in need as a result of the pandemic.
However, she also expressed her concerns about the potential lifting of the eviction moratorium and its possible affect on many Richfield residents. Tied to that issue, Supple also voiced her worries about making sure people are fed.
"I'm a middle school teacher and I'm in touch with families a lot. I'm concerned about food availability," she said.
Supple described the important relationship between the federal government, schools, and cities in helping to provide food to those most in need.
"I want to make sure kids and families have access to food. (The federal government) has a big role in infrastructure and it becomes a racial issue in Richfield," she added.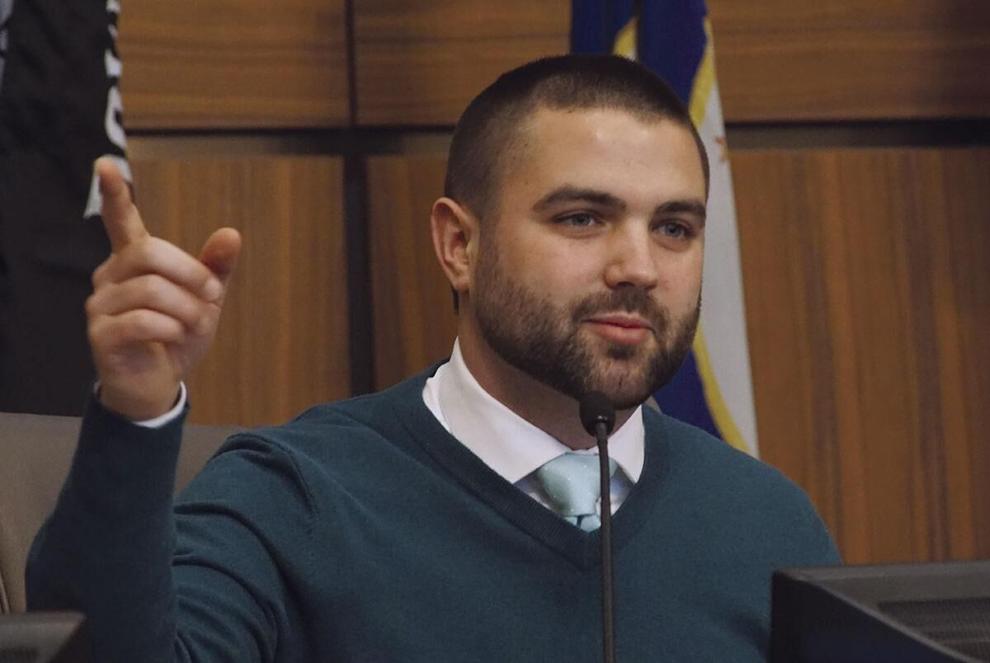 Councilmember Ben Whalen echoed Supple's concerns about relief efforts, indicating that Richfield wrestled with food and housing needs even before the pandemic and that COVID-19's long-term effects could be even more damaging for residents.
He went on to describe his concerns about the federal immigration policy and how it affects people locally. In addition to immigration, he tied in the rights of residents to vote.
"I would love to see that conversation move forward. It's hard to measure the impact at a local level, but I'm deeply concerned about restrictions on voting rights that are being passed. I hope we can continue to work toward federal protections for voting rights."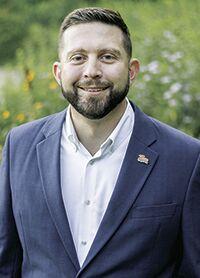 Councilmember Simon Trautmann piggy-backed off Whalen's comments, while focusing on law enforcement.
He described how local law enforcement previously worked with the FBI in developing patterns and practices for investigation. He said more collaboration among policing agencies was important, especially at the local level.
City Manager Katie Rodriguez said the collaboration and cooperation that's especially been the case this past year was valued at the local level.
"We're grateful for the American Rescue Plan. It addressed many of the needs of the city," Rodriguez said.
As for the potential for more federal resources being available through a new infrastructure bill, Rodriguez described how it took 40 years to get all the funding pieces in place to complete the 77th Street Underpass project scheduled for construction in the near future.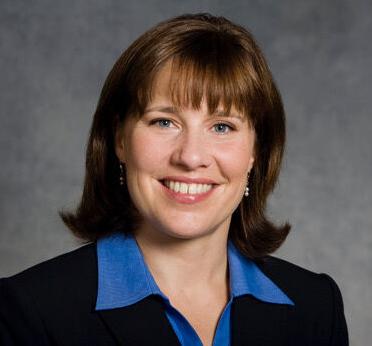 "We're hoping new processes won't take 40 years to get done," she said.
Mayor Maria Regan Gonzalez described her support for all the priorities raised by the councilmembers and staff, adding two other issues to the conversation.
"The health infrastructure was severely lacking with the majority of our money and support going to (the) health care (system) and health care waste - a system that is very ineffective," she said.
"With COVID, we've seen the huge need with investing in public health infrastructure and anything that can be done to allocate funding from the health care system to public health care would be huge. That's a big issue that's just not going to go away," she said.
'Time to rip off the Band-Aid'
Regan Gonzalez also homed in on the issue of immigration.
"We thank you for all your efforts and advocating for immigration reform," she said
She also told Omar that with any change, "we want our representative at the federal level to think about what kind of resources and support can be given to help local cities."
Regan Gonzalez said the impact of COVID and systemic racism is "generational," and that responses, or lack thereof, would have long-time effects on long-range strategies.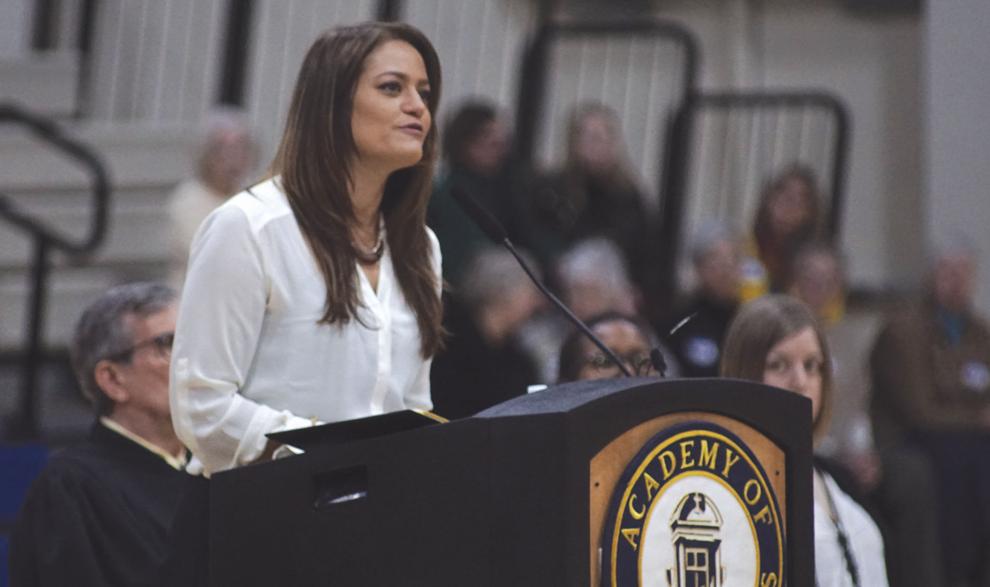 "It's time to rip the Band Aid off and do things differently," Regan Gonzalez said. "COVID has deepened and exacerbated deep inequities. There are groups that have made so much money off what we're living through. ... Those in disenfranchised communities have just been set back so much."
In responding to the comments, Rep. Omar said she was honored to be in "virtual community" with the city leaders, and also proud of the work Congress has done in getting COVID relief to the communities in Minnesota.
To the specific points made by the councilmembers, Omar said she continues to "address the problems." Housing is one of those issues very important to Omar.
"We've had a lot of money going into housing assistance, but it isn't enough ... I've been advocating for legislation to create a fund with HUD to address it.
There is a crisis that existed before the pandemic," she said, indicating that more will need to be done to "comprehensively address the problem."
In addition to the issue of housing, Omar also touched on the successes surrounding the COVID-19 vaccinations, the challenges surrounding immigration reform, as well as other issues affecting cities like Richfield in Minnesota: expanding broadband access, addressing school infrastructure needs, improving health care systems, and improving access to technology.
Passing an updated Voting Rights Act is also high on the list for Omar. The John Lewis Voting Rights Act "was passed in the House last session ... and is going to pass in the House again, but takes along period of time. It might be ready in June for a floor vote," Omar explained.
Beyond voting, the social issues faced by the country are deep, she noted.
"None of the amounts of money we are spending is going to address the systematic disinvestment in social and economic programs our communities have needed for decades," Omar said.
However, her efforts to strip away the layers of injustice continue, she said: "The needs we are addressing today are needs communities have had for a really long time."
Regan Gonzalez spoke for the other city leaders in thanking Omar for the opportunity to discuss community issues.
"Thank you for your tremendous leadership, and for your advocacy for Richfield, for cities at the local level, for community members who are essential workers, community members who are underserved," the mayor said. "For our entire community, during COVID, but across the board ... we're tremendously grateful for the work you are doing and we thank you for the support and resources you've helped bring to Richfield and our community."
Rep. Ilhan Omar's record in 116th Congress
Rep. Omar focused on these priorities for the 5th Congressional District, including:
• Championing student debt cancellation
• Crafting large scale solutions to poverty and housing insecurity
• Promoting the Green New Deal and the restructuring energy markets
• Pushing for innovative solutions to child hunger
• Responding what she calls the greatest civil rights crisis of this generation
• Advocating for human-rights-centered policy at home and abroad
Rep. Omar plans to continue and expand this work in the 117th Congress, including the following plans:
• Advocate executive action in addition to legislation on student debt cancellation
• Build upon her Homes for All agenda and advocate for anti-gentrification policies
• Continue strong advocacy for immigration reform and strengthen awareness of the tie between the migration and environmental crises
• Serve as a strong voice for the needs and concerns of the Indigenous community
• Continue presenting progressive economic solutions as the nation recovers from the COVID-19 pandemic
• Ensure the U.S. steps up as a responsible leader in the global health sphere
• Reintroduce her key legislation from last term, with a timely focus on the most needed bills – like the HEALING Act and the Make Billionaires Pay Act, to help rebuild from last year's civil unrest and the ongoing pandemic
• Continue working closely with both local and national advocates to craft the right solutions and put a spotlight on the issues of the most importance to the 5th Congressional District