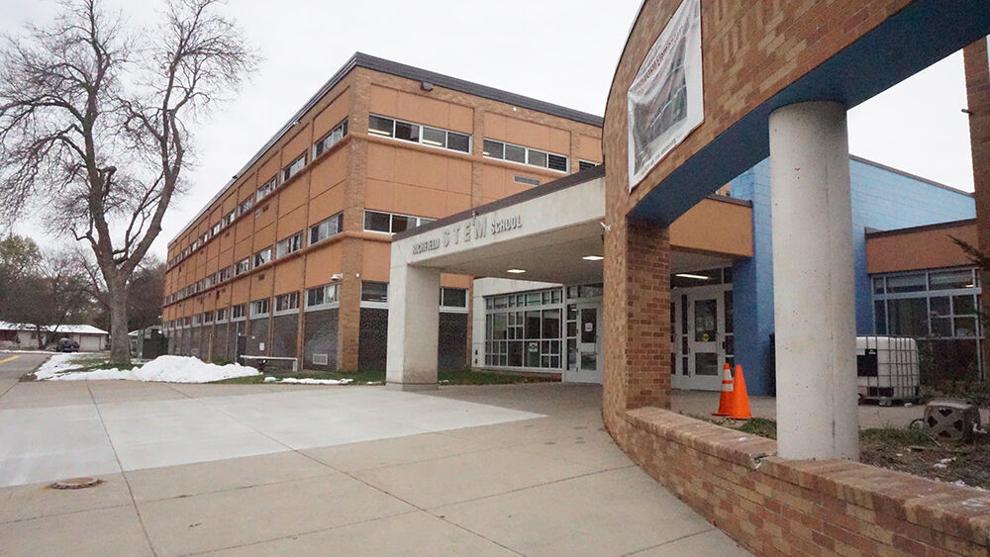 District asks parents and visitors not to enter school buildings
A Richfield STEM School parent was arrested Sept. 8, the first day of school in the district, after staff called police to deal with a parent who entered the school building and was, according to a letter sent home to families, displaying "disruptive behavior" that "included accusations, threats and name-calling toward staff."
According to district spokesperson Jennifer Valley, the disruption came as students were arriving at the school and before classes began.
In the letter sent home to families, STEM Principal Amy Winter stated that in order to prevent the spread of the COVID-19 virus the district is asking that families and visitors not enter school buildings.
"Today, despite multiple staff directives, a parent entered the school and was not wearing a mask," Winter wrote. "Per district policy, the parent was prompted multiple times to wear a mask and to exit the building, however, they refused. This parent continued to get agitated and tried to engage staff members to remove their masks."
Winter stressed that staff didn't believe that at any time during the incident the safety of students was compromised. However, the letter also offers the services of the school's social worker and dean of students should any children be in need of additional resources.
" ... We are committed to maintaining a safe and respectful environment for our students. Individuals and behavior that jeopardize safety will be dealt with accordingly," Winter wrote.
The incident caught the attention of Rep. Mike Howard, a legislator who represents Richfield and Bloomington and whose child attends the school.
Howard took to Twitter to post this message late Wednesday: "An angry adult barged into our son's elementary school this morning on the first day of school. He threatened teachers & staff while yelling at kids to take off masks before he was arrested. This madness has to stop, as does the anti-science/anti-govt rhetoric fueling the rage."
He later added to his timeline, "I need to add that the teachers and staff calmly and aptly handled a horrible situation, minimizing its impact on kids who were excited to meet their teachers and begin a new year. My kiddo reported his first day was excellent. Thank you to the countless heroes in our schools."
Valley said the incident was handled correctly by staff and the authorities and that school leaders are focusing on the positive aspects of starting the new school year while also dealing with the issues presented by the virus.
"We were trying to avoid drawing attention to this person and taking away from the great first day our students had," Valley said.