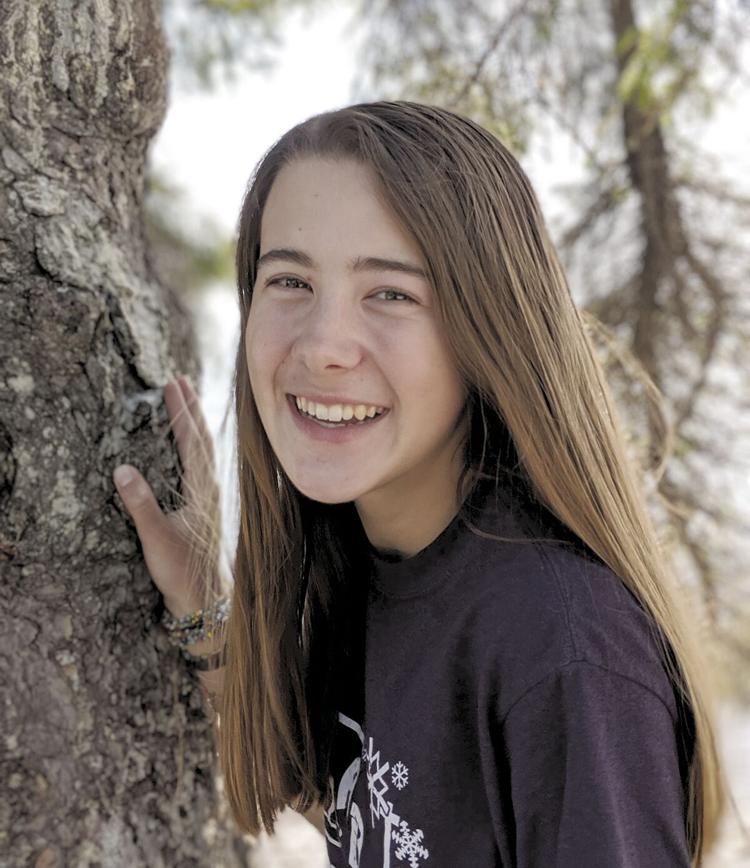 Her interest in helping make a better world enhanced through virtual education experience
Natalie Hanson, a Richfield High School senior in 2020-21, isn't quite sure what she wants to do with her future. But being involved in the recent Minnesota Youth Institute on May 18 helped her take a step toward making a difference.
As one of 55 high school students participating in the virtual education program hosted by the University of Minnesota's College of Food, Agricultural and Natural Resource Sciences and the World Food Prize Foundation, this was an experience she won't soon forget.
"I heard about this initiative through my science teacher, Mr. Brown," Hanson said. "He sent me the link to the Minnesota Youth Institute page and encouraged me to look into it as it is tied to a lot of my interests."
While participating in this year's virtual event, Hanson engaged with leaders in science, policy, and industry to discuss the world's most pressing challenges in hunger and poverty.
The first step in participation for Hanson and the other 54 students was to research and write a paper about a specific global challenge that affects food security.
"We had to research some causes and develop solutions for these food scarcity scenarios," she said, describing her research and writing efforts.
Having recently traveled to Kenya, Hanson's research focused on issues in that African country.
"I decided to write about the water crisis in Kenya and how it affects their food supply since I've seen some of those things first-hand," she said. "Some of my major points were that droughts, floods, as well as salt water intrusion all lead to unstable food sources."
The solutions Hanson derived from her research included "rain-harvesting programs to combat droughts, changes in practices of soil maintenance for floods, and desalination plants to reduce the salinity levels in water."
Hanson started the paper in early April. She spent about a week researching the topic and another couple of weeks preparing her paper.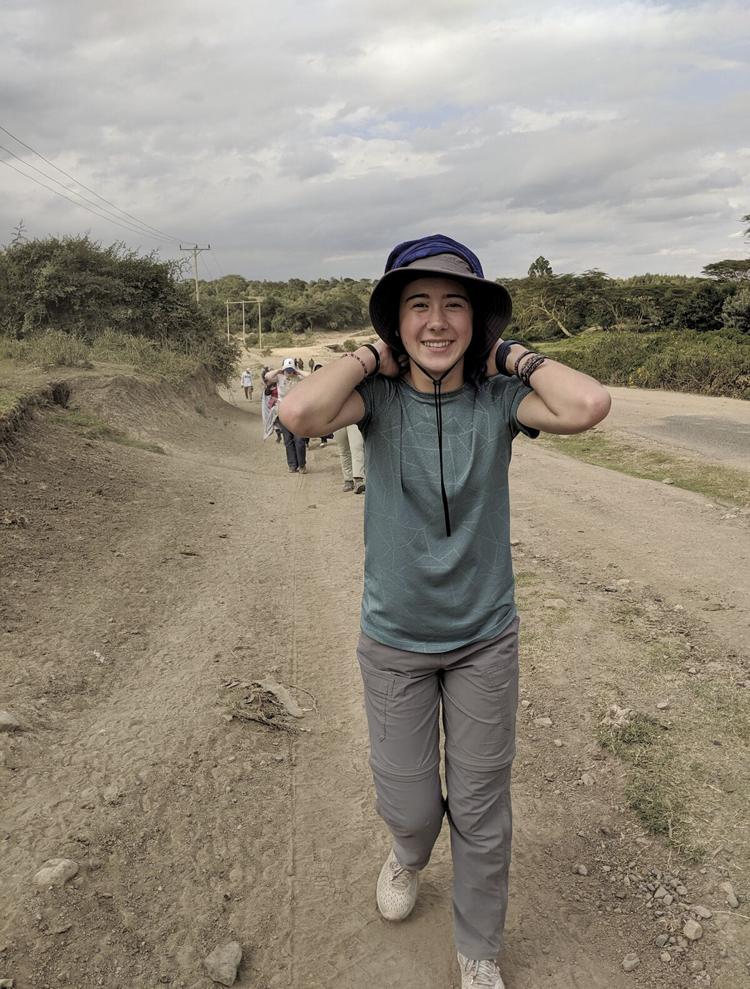 "I found that these solutions would all make agriculture more sustainable in Kenya," she said.
Because of the COVID-19 pandemic, Hanson and the other students agreed to virtually attend what is normally an in-person event.
Each of the students presented their solutions as part of a round-table gathering online.
"The main part of the online event was presenting our research to other peers. We had to give a three-minute speech about our paper, followed by three minutes of questions," Hanson said.
Feedback was also provided for other students.
"We also got to chat with professionals in the food and agriculture sector, as well as have a Q&A with past Borlaug scholars," she added.
The World Food Prize was created in 1986 by Nobel Peace Prize recipient Dr. Norman Borlaug, the University of Minnesota alum credited with saving more than one billion lives.
"I would say my biggest takeaway is that there are so many other students out there just like me who are working hard to make change and leave an impact. It was so cool to hear about all the research other students have done and the solutions they developed," she said.
The daughter of Doug and Nicole Hanson of Richfield, Natalie said she would recommend this program to other students with similar interests.
"I would highly recommend this program to other students. Not only is it a really unique and fun experience, but it could lead to internships and scholarship opportunities. For anyone that has an interest in agriculture, food sciences or any natural resource science field, this is an incredible opportunity."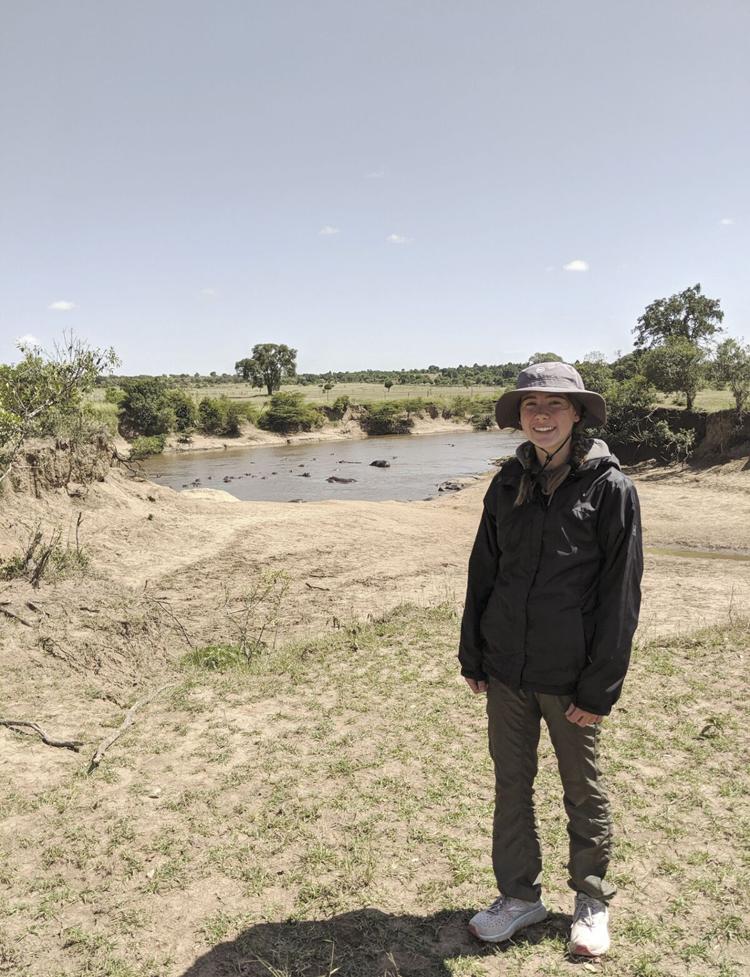 As a Borlaug scholar, Hanson was also interviewed for a potential opportunity to be eligible for special scholarships, internships, and other professional opportunities, including paid
Wallace-Carver Fellowships at the U.S. Department of Agriculture.
In addition, the interview could qualify her to advance to the World Food Prize Global Youth Institute, a gathering of more than 1,000 world leaders working to advance food security, agriculture and human development.
"The Global Youth Institute is a multiple-day event where renowned researchers in natural resource sciences come from around the world to talk about ways to solve hunger," she said. "Youth are selected from each state to be delegates at the global Youth Institute and join researchers in ways to solve hunger. I was interviewed along with several other students to be a potential delegate."
The delegates have yet to be announced.
Though not completely sure of her future track after graduation from Richfield High School, Hanson does seem poised to do something significant.
"I hope to attend a four-year college and study something along the lines of environmental engineering or environmental studies," she said.
For those interested in participating in the 2021 Minnesota Youth Institute, visit mnyi.cfans.umn.edu/.