January, Taylor early touchdowns set the tone in 47-31 win 
Davion Taylor jumped on a fumble as it rolled into the end zone for Richfield's second touchdown less than three minutes into Friday's football game against Columbia Heights.
The Spartans (2-2) won 47-31 as the Halloween-inspired student section cheered all game.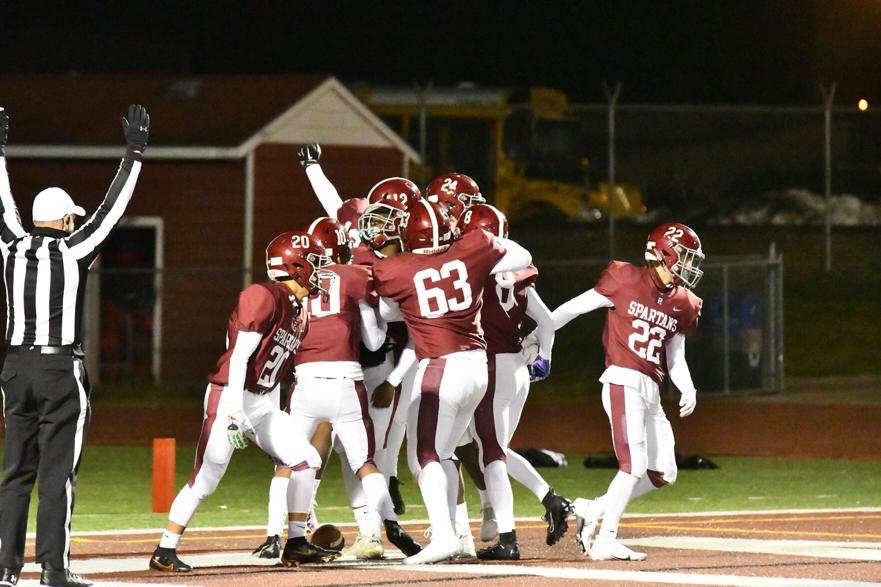 "We tackled well, played well on offense and [senior quarterback Ryan Miles] spread the ball around this week and we had guys step up to make plays," Richfield coach Kris Pulford said, as the offense only had one negative play during the first half. "Offensively, we felt confident that we could move the football and do so in a bunch of different ways."
Being 2-1, Pulford said the team could easily be 3-1, but finding a second win gives them a lot of confidence to build on.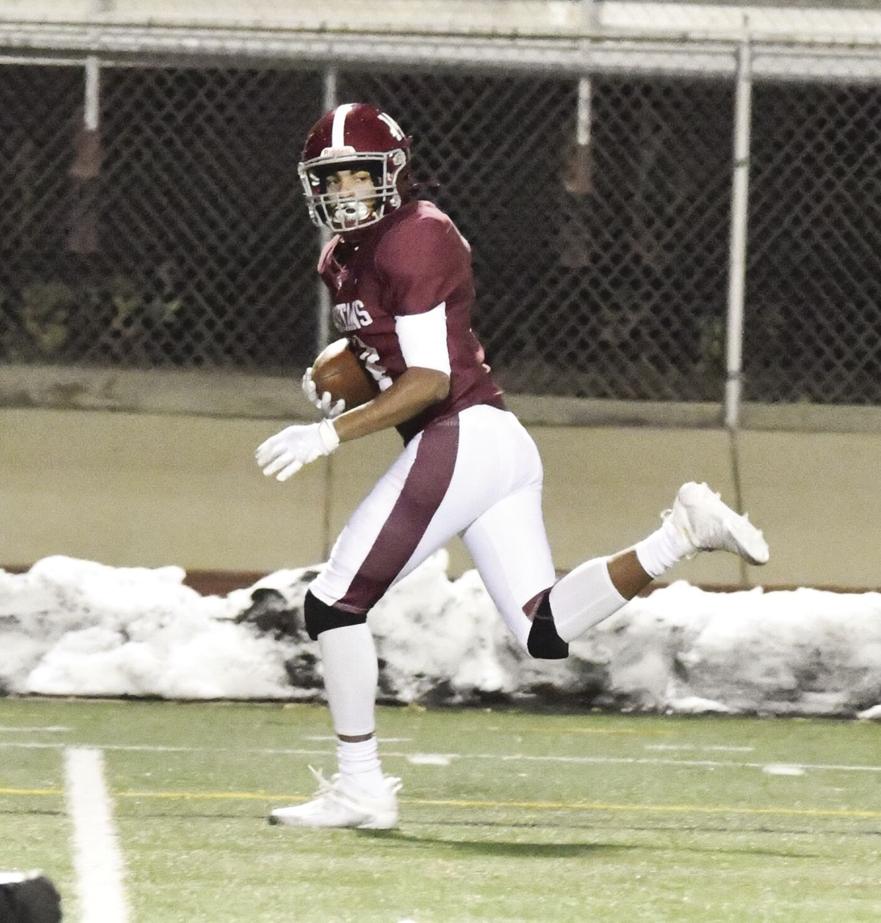 Senior quarterback Ryan Miles found junior Mitchell January on a 45-yard touchdown on the game's opening possession.
Miles completed 19-of-33 passes for 336 yards with a pair of touchdowns and one interception. Miles also caught an interception.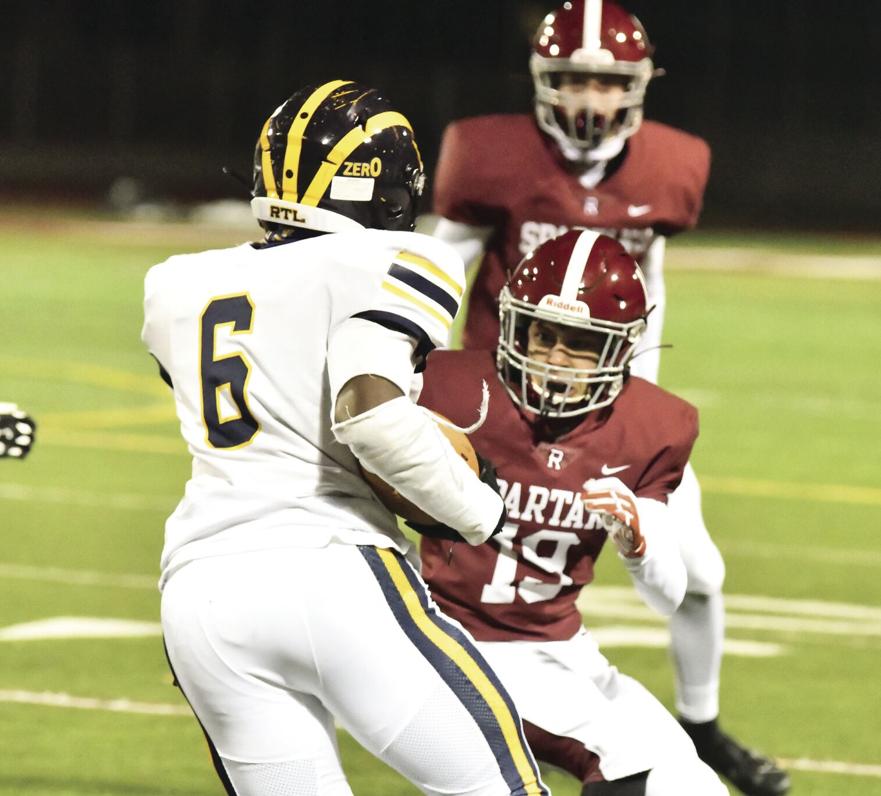 "Ryan spread the ball around to the guys when they were open," Pulford said, while Taylor and Tritian Zornes ran the ball well behind the offensive line which was able to control the line of scrimmage.
"We wanted to get the ball to those playmakers and get them as many touches as possible for guys like Kobie [Daoheuang] and Malachai Peterson, who are good athletes in space."
Fortunately, Pulford said he was able to be more judicious when it comes to playing guys both ways since the number of players available is back to a strong number. 
Peterson saw more time at linebacker and Henry Schaeffer was able to focus on offense more. January and Miles played mainly in the defensive backfield on passing downs.
Columbia Heights senior running back Amil Clark ran for 209 yards and two touchdowns including a powerful 18-yard score in the first quarter to make it 13-7. He added a second touchdown late in the half to narrow the Spartans lead to 20-19 by halftime.
The Highlanders recovered a Richfield fumble in the third quarter to shrink the lead to 27-25.
Richfield responded with three touchdowns during a five-minute span in the fourth quarter to take a 47-25 lead late.
Being able to make a defensive stop when they needed one was a big difference this week. "It allowed our offense to lessen the pressure because Columbia Heights likes to grind it out on offense and in the second half made you value each possession," Pulford said.
Richfield (2-2) is at Minneapolis Southwest (3-1) Friday, Nov. 6 with a 6 p.m. kickoff. The Spartans will return to Spartan Stadium to close out the regular season Thursday, Nov. 12 against St. Paul Academy-Minnehaha Academy-Blake (SMB, 2-2) with a 7 p.m. start.