The former Gophers receiver was the AD at Apollo last year after years of learning in the AD office at Osseo
Jared Ellerson might be a name familiar to Minnesota Gophers football fans. The receiver was part of the 2000s squads under coach Glen Mason including the first 10-win season in nearly a century in 2003.
Now, Ellerson can be found helping guide the next generation of students coming through the doors of Richfield High School as the new activities director as of July 1.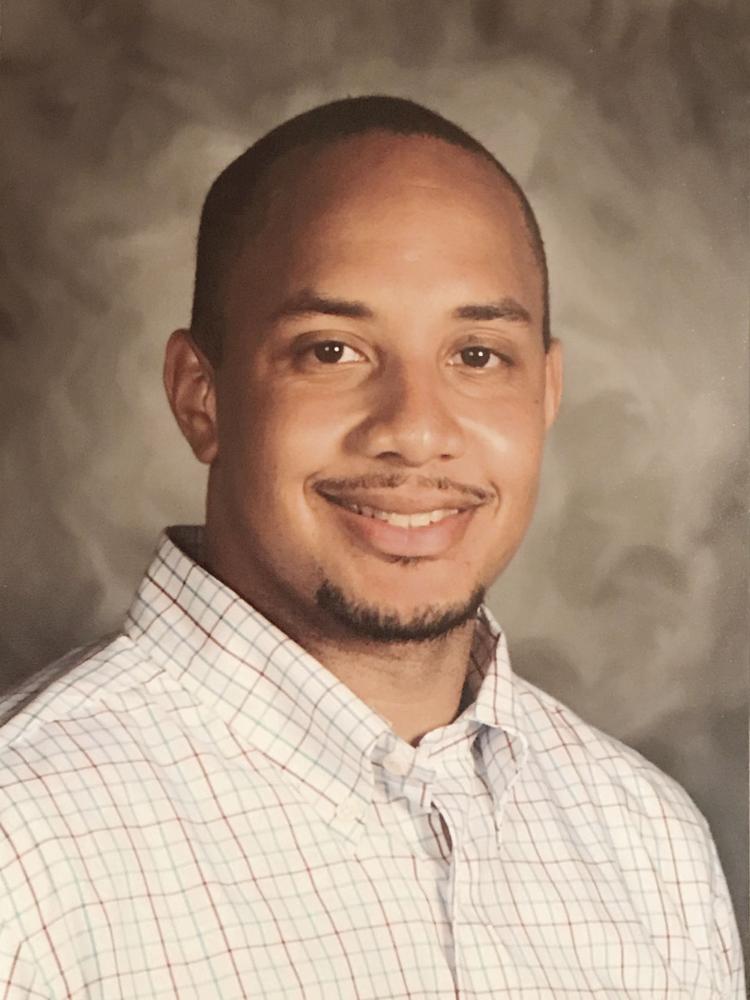 Ellerson takes over for Dave Boie, who is returning to the classroom as a science teacher at Richfield High School after five years of orchestrating the activities department. This will be Boies' 25th year in education and he plans to enjoy the vantage point from the stands, cheering on the red and white.
Ellerson's path to Richfield began in Osseo where he worked with discipline and student services at the high school before deciding to pursue an administrative position. Osseo High School Activities Director Bill Quan helped mentor Ellerson over 3-1/2 years, helping him learn the nuances about what goes into a successful activities department. "He let me look over his shoulder," Ellerson said, crediting administrative assistant Megan McDonough with a lot of support. "They wanted me to go down the assistant principal path but I needed to figure out which lane I wanted to pursue. I know this is what I wanted to do and so it came down to getting my foot in the door."
After three years of applying for vacancies, he landed the opportunity at Apollo ahead of last fall.
At Osseo, Ellerson learned about all of the responsibilities of an AD from scheduling to planning events, supervising games and the logistics to make everything from registration, practice, contests including state tournaments and intra-school events run without disruption for the participants.
Last school year was quite an experience as a first-time AD for Ellerson. 
"It was a whirlwind experience, that is for sure," he said. "I just hit the ground running with all of the things that come to the AD from all directions from coaches, students, families, the community and other stakeholders, the school board and superintendent from shooting emails, phone calls and face-to-face meetings. I get it. You have to prioritize and be able to delegate and work together."
On top of the administrative requirements, attending upward of seven-nine events a week took some time to adjust to the pace. 
"Figuring out the learning curve took the most time and then to have COVID-19 come up during the winter just threw another monkey wrench into the experience," he said.
Ellerson leaned on his experience as a high-level college athlete to take in a lot of information in a short amount of time, process it and execute the plan.
Surrounding himself with a good team of assistants and coaches was another tremendous asset.
"My ability to take on a lot and learn quickly, which is one thing I like about being an AD, was a tremendous asset," he said. "Each week we would learn so much from 200 plays and how to execute those plans in the receiver room."
Learning life lessons from sports is another reason he is attracted to this role. "We learned life lessons through sports from coaches and parents, from time management to how to take care of yourself."
Ellerson grew up near Akron, Ohio before moving to the Twin Cities to play for the Gophers.
Being able to sit in the bleachers and take in the atmosphere of a Friday night football game or appreciate the passion in the student sections was rare, but ultimately rewarding.
His first game supervision was the football season-opener when Apollo helped rival St. Cloud Tech open a new stadium. Those rivalries help ignite a passion for Ellerson, who tossed out the rivalry between Maple Grove and Osseo as another big, spotlight event in the communities.
"Once everyone is safe and you can take a deep breath and enjoy the moment," he said. "This is what it is about – students enjoying themselves, talking a little trash but keeping it appropriate to let me know I found my space."
Gophers
Ellerson played under Coach Glen Mason from 2001-05, an era with above .500 records and bowl games. He still ranks among the program's best receivers including career receiving yards (seventh at 2,054 yards); single-season receiving yards (ninth at 909 yards in 2003) and single-game receiving yards (sixth at 180 yards in a 42-17 win at Northwestern in 2003). He had a pair of long touchdowns in the game including a record-setting 96-yard touchdown catch. His 15 career touchdowns rank seventh on the receivers list. 
"That experience was amazing and it all ties back to try and provide that experience for the kids coming up now, being part of a team and still remembering those things we did as a team 20 years later," Ellerson said. Back in Ohio, he fondly recalls meeting up with high school friends after football games at a drive-up called Swenson's.
"I can tell you about the time we had a dance battle in the locker room or the tailgates before games and how we complained as a team about conditioning we had to go through together and the same with the Gophers. We had some great times like volunteering at the Mall of America or taking the bus on road trips," he said.
As for Mason, Ellerson's appreciation only grew after a chance meeting at Maynard's with a bunch of teammates a handful of years later. "He's a very personable guy as a head coach at a big program with a lot of politics as the face of the program and I'm just No. 83," Ellerson said. "We see him and start talking a little trash, he sees us, calls us out name-by-name, talks with each of us – a master storyteller, tells us about our time there. We weren't just a number and for him to actually remember each of us and the stories were amazing."
Follow Jason Olson on Twitter @SunSportsJason.