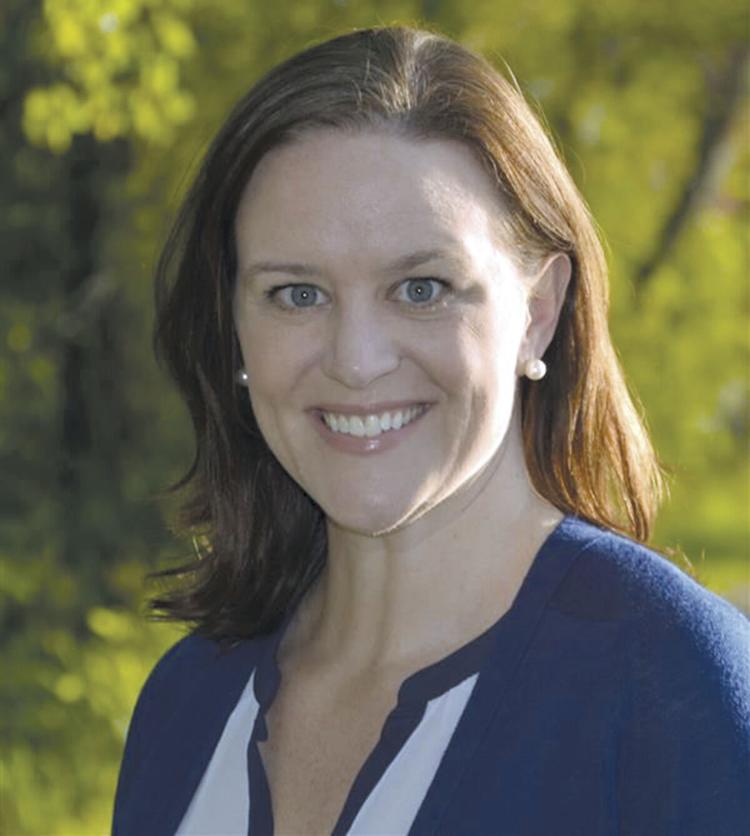 Donating plasma was important step in helping to give to those needing it most
Crystal Brakke, the 43-year-old chairperson of the Richfield School Board and a longtime employee at Teach For America, has spent much of her working life protecting and empowering the youth and adults of her community.
But about 10 days after a mid-March 2020 trip to New York City, Brakke became focused on protecting herself and those most close to her.
That's because she became ill with the classic symptoms of COVID-19 following that New York trip, and spent the next few weeks battling the virus that has gone on to infect much of the world.
As the news out of China, the European Union, and many other hot spots around the globe became more dire, Americans were just beginning to feel the effects of the pandemic at the beginning of March, just as Brakke and her husband, Nate, made that fateful trip east.
"Things were just starting to explode in New York City," Brakke said.
"Unfortunately, that's when I happened to be there for a few days."
She and Nate found out quickly how the world was changing.
"My husband and I talked about how we left Minnesota in one world, and then when we came home from New York City three days later it felt like another world," she said. "It was just those couple of days where the NCAA Tournament was canceled, Tom Hanks was diagnosed – that's when we were in New York."
Almost on cue, Brakke started to feel ill just over a week after coming home.
"Unfortunately, tests were incredibly limited in the state of Minnesota. It was when you weren't supposed to seek out a test unless you were in the hospital or were in one of the vulnerable groups. I was neither of those things."
Her only option was to stay home and manage the sickness on her own.
"While my symptoms were uncomfortable, I was fairly confident I had the virus because of what my symptoms were," Brakke said.
The main symptoms – shortness of breath, high fever, and a "deep, hacking cough" – afflicted Brakke significantly for less than a week, she said. But she added, "I felt unwell for several weeks after."
During that time, she reached out to her primary care physician at the Richfield Medical Group and described her symptoms.
"I found out they had antibody tests," she said. "They did a number of screenings to make sure I was a valid candidate for those tests. When they heard about my travels and symptoms, I was told that, yes, I should get tested.
"The lab they work with is one of the FDA-authorized labs, so it felt more legitimate than a lot of the options. So, my antibody test came back positive.
My primary care physician said he wasn't surprised based on everything. It was a helpful confirmation and that then opened the door for me to actually donate plasma."
Donation process
She was allowed to donate plasma four times at Memorial Blood Centers, the same facility where she has donated blood for platelets close to 150 times.
"What happens when you donate plasma is that they are also checking your antibodies every time to ensure that they are still present and that they will actually do good," Brakke said.
"For the convalescent plasma, which is the antibody-specific donation, Memorial Blood Centers has a maximum of four times in four weeks. That's what I did."
Though she has reached the donation maximum, Brakke said she would "love for that to change, especially as it sounds like they are experiencing a shortage and would like more plasma donations. So as soon as I get the word that it is safe and allowable for me to donate again, I will do that."
In the meantime, she will continue to donate her blood for platelets, something she has made her every-other-Saturday mission at the blood center in Eden Prairie.
"Platelets do not last long. I think they have a shelf life, so to speak, of about seven days, so there is a constant need for supply. And my blood type, which is B-positive, is one that they prefer you donate platelets for if you are able."
Though she has already fought the battle with COVID-19, Brakke is still very concerned about the effect she might still have on others.
Her husband, Nate, did not share his her experience. While Crystal suffered through the illness, Nate didn't showed any symptoms and when he was finally tested, it came back negative.
"There's so much we don't know about this disease," she said.
"Nobody else in my immediate life has been diagnosed. It is a truly unusual situation where I don't know who I directly got it from because I don't know anyone that I was in contact with and nobody I've been in contact with has been diagnosed either."
When she came down with the illness she was very concerned that she may have unknowingly exposed somebody to the disease before she started showing symptoms. "I am grateful it appears that did not happen," she said.
She continued: "What I can say is that I continue to behave and live as though I could be (infected again). I am very conscious of having a mask at all times. Even before the state order, I was wearing a mask at all times. I'm very conscious of social distancing. I take all of the precautions that somebody who has not been sick would be taking."
As the vice president at Teach For America, Brakke said she has been fortunate that her position has and will continue to be remote working-friendly. That fact helps her to know that the potential of infecting others is at a bare minimum.
Knowing she has dodged the serious effects that have been felt by so many others, Brakke feels very fortunate.
What does she feel in retrospect?
"Gratitude. I'm incredibly grateful that I had an experience that was manageable and symptoms that would be considered mild. I'm grateful – there are so many people who have suffered so greatly and have lost their lives. I'm grateful that my particular version of this was something that was uncomfortable, but not painful," Brakke reflected.
She admits she's still trying to make sense of it all, "especially having been sick relatively early on in the United States, and in Minnesota in particular.
That is part of the motivation for me – one, for donating the plasma, but two, for also being willing and excited to actually talk about it. 
"There are a lot of people who actually don't know somebody who has been directly affected. If there are things I can do, whether it is sharing my plasma or sharing more about what my experience was that helps people, that is what I want to do. I will gladly talk to anyone who wants to talk."
(SUBMITTED PHOTO)
Crystal Brakke, the chairperson of the Richfield School Board, recently battled COVID-19, but has taken steps in donating convalescent plasma in an effort to help others suffering from the virus.