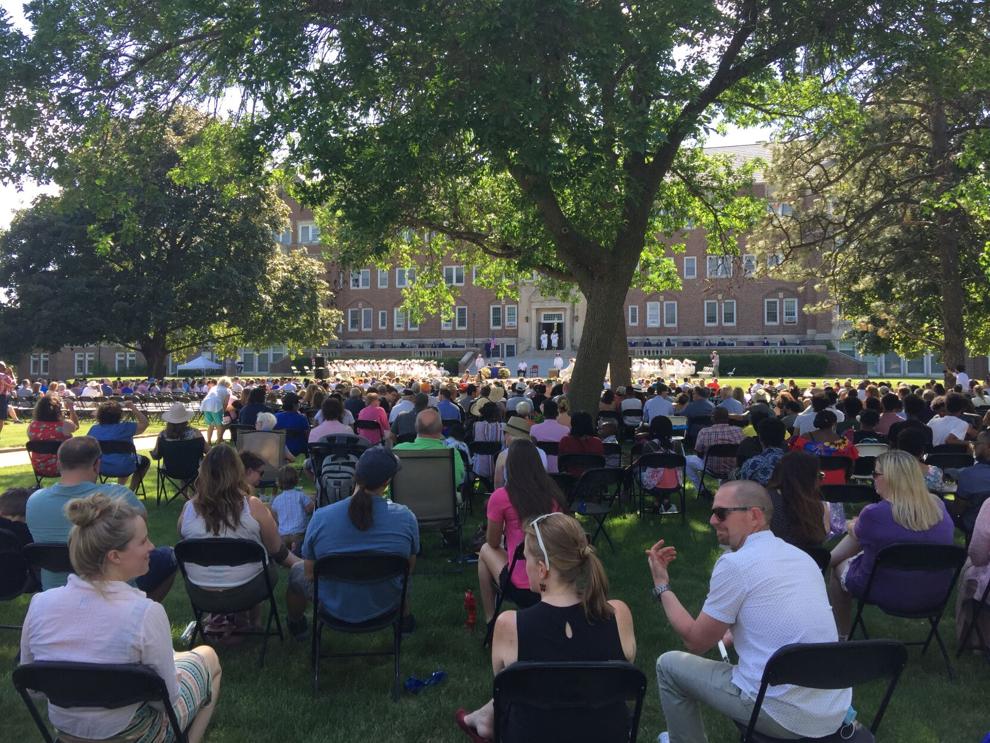 Sans masks and social distancing, graduates, families and friends celebrate together
Following a year of COVID-19 and not being able to hold commencement, 2021 Academy of Holy Angels graduating seniors, families and friends gathered June 6 to celebrate their milestone.
In front of the iconic school building in Richfield, finding a shady spot on a mid-90-degree day wasn't easy for many. But that didn't matter. Being together to celebrate ruled the day.
Close to 150 seniors made the slow walk, two-by-two, to their places during the processional as a recording of a Minnesota Orchestra performance of "Pomp and Circumstance, March No.1," played.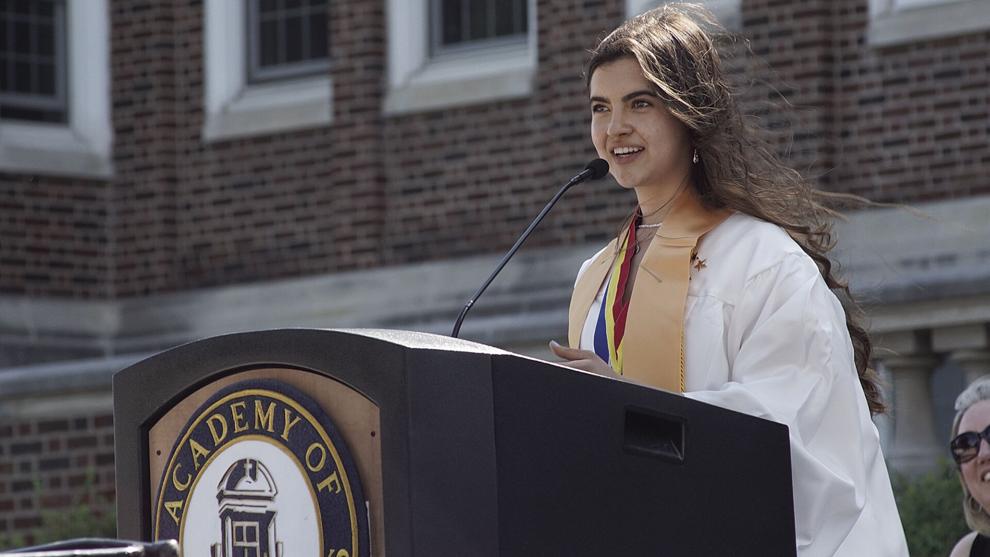 Senior Margaret Laux provided the welcome, followed by the invocation by Thomas E. Shipley, school president.
Elected by her classmates to deliver the student commencement address, Madeleine Luskey provided an uplifting, funny and poignant message about overcoming adversity and hopes for the future.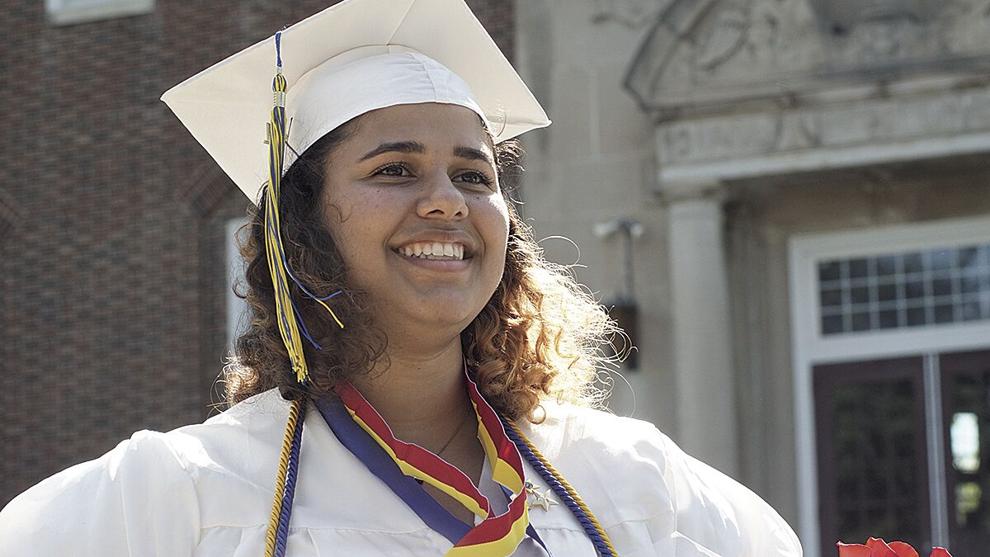 Following the presentation of diplomas, with seniors' names announced and punctuated by the excited shouts of families, all students sat silently through the Benediction by Rev. Michael Tix, chaplain, and quietly followed the bagpiped recessional provided by 2018 AHA graduate Thomas Stonehouse, taking their walk up the steps of the school building one last time an onto the lawn where families waited with cameras poised.