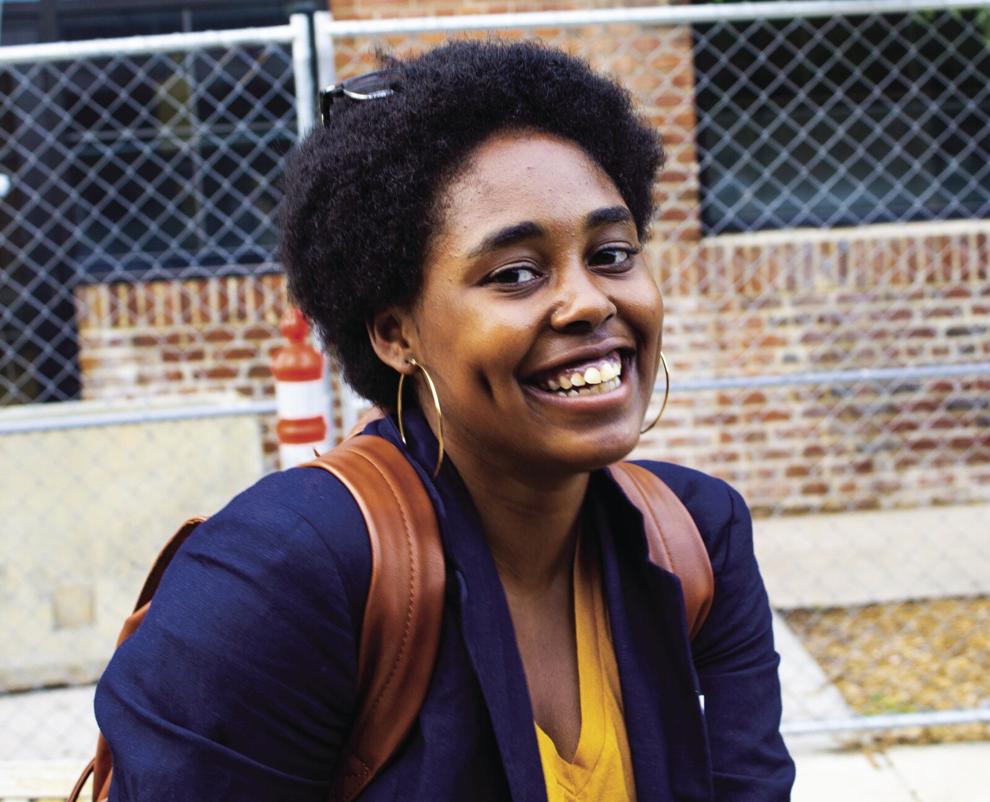 30 of them featured across the metro
Olivia House, who grew up in Richfield, has been closely involved in a Twin Cities-wide art initiative utilizing billboards to send a message about the Black experience.
She is one of two artist-activists who were hired with the help of a grant from the St. Paul and Minnesota Foundation and Augsburg University to develop and design the roadside messaging initiative.
House and Silent Fox, both Augsburg graduates, worked in partnership with copywriter Jalen Cannon on the project.
Formed during the summer of 2020 in the shadow of the murder of George Floyd, the group behind the project, 13.4 Collective, was borne out of the desire to educate the populace and reform the social and political landscape, House said.
"13.4 Collective was started last summer after receiving a grant to come up with a project surrounding the murder of George Floyd," she explained. "So we decided to start a Black artists collective and since then have been working on the project with the foundation, Augsburg, the University of Minnesota and building from there.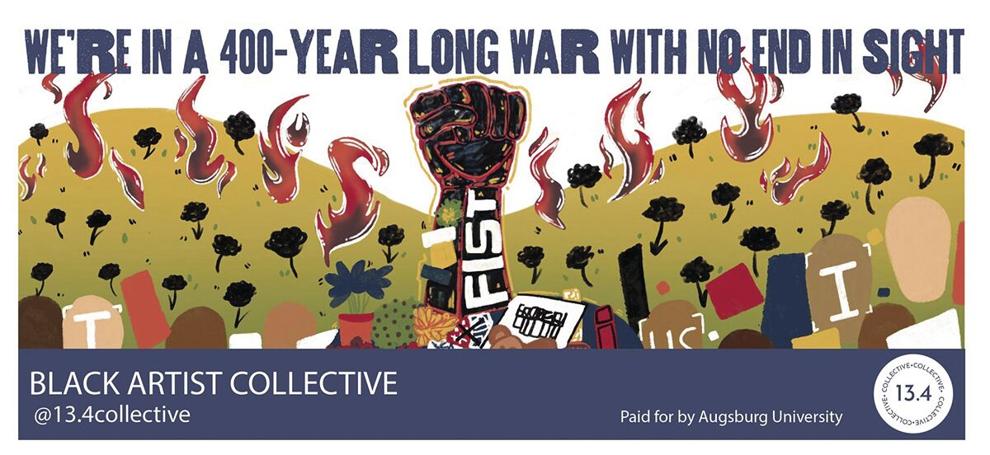 In all, there are 30 billboards bearing the artwork being erected across the metro.
"A lot is left to be interpreted by the viewer, but the artwork is obviously very important with emphasis on the different shapes that are involved, the different shades that are involved, what's happening in the background, what colors are being used – all these little things are really intentional and have some significance to it as well," House said.
On the billboards, the artists' artwork is featured with the message, "We're in a 400-year long war with no end in sight."
"I would also like to mention that the words used at the top of the message were written by a copywriter (Cannon) that we brought on board to our collective. Those words are part of a long manifesto that was written to reflect on the past year and how, if at all, Minneapolis has changed and how this is something that has to continue. It's more than a moment in time, but something longer-lasting," she said.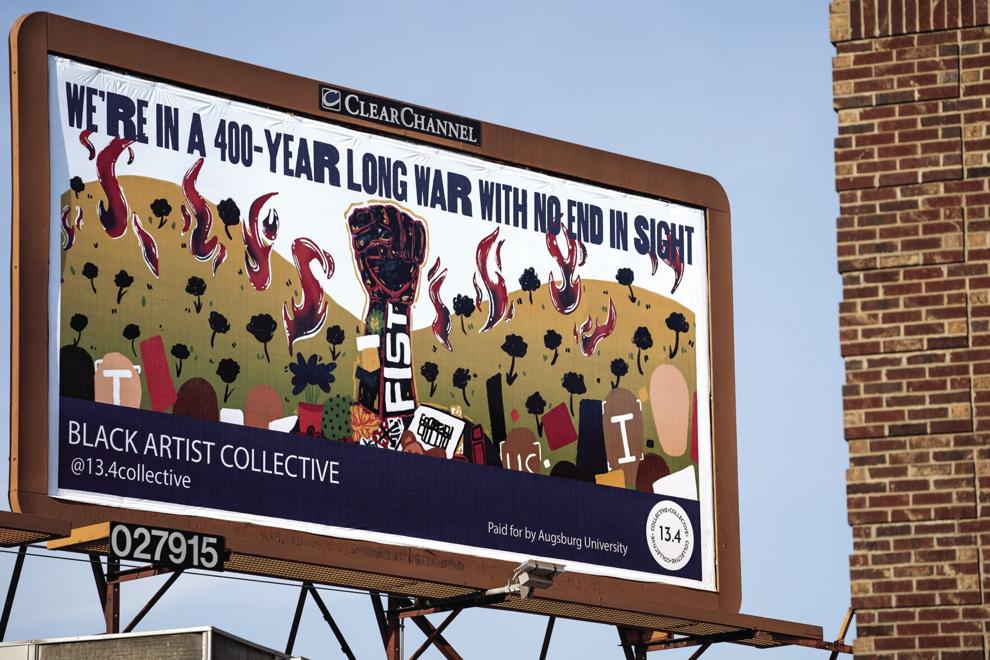 Originally conceived as a piece to be published in print, House said the idea of a billboard display was settled upon and work began in December 2020, with the goal of this summer for public display.
"It was actually supposed to be a newspaper ad, but we ran into some advocacy issues, so we were looking at more cost-effective ways to spread the message just as wide as possible. Augsburg's marketing team really helped us out with that after we settled on the billboards around the Twin Cities," House said.
The billboards are scheduled to stay in place through mid-July.
Because the billboard artwork is a short-term project, House said the collective continues to look at other messaging avenues, especially social media.
"We've been doing some things via our Instagram page ... that are not specifically through this artwork and message, but we have had a couple of other projects that fit under our mission to educate and express the Black experience," House said.
"Even though they aren't quite the same as this project, they all kind of fall under that umbrella. We wanted this collective to be more than just one big project with everything spent on that one project. ... We wanted to have some longevity to it."
Eric J. Jolly, Ph.D., president and CEO of the Saint Paul & Minnesota Foundation, described the reasons for the project: "At the Saint Paul & Minnesota Foundation, we are deeply committed to advocating for equity and investing in community-led solutions. The response by these artists to the murder of George Floyd and the historical implications of systemic racism is beautiful, honest and an example of sharing a narrative that is not always told. I hope these billboards generate reflection and stoke conversations in our community so that the narratives told in the decades to come will be those of realized justice for all."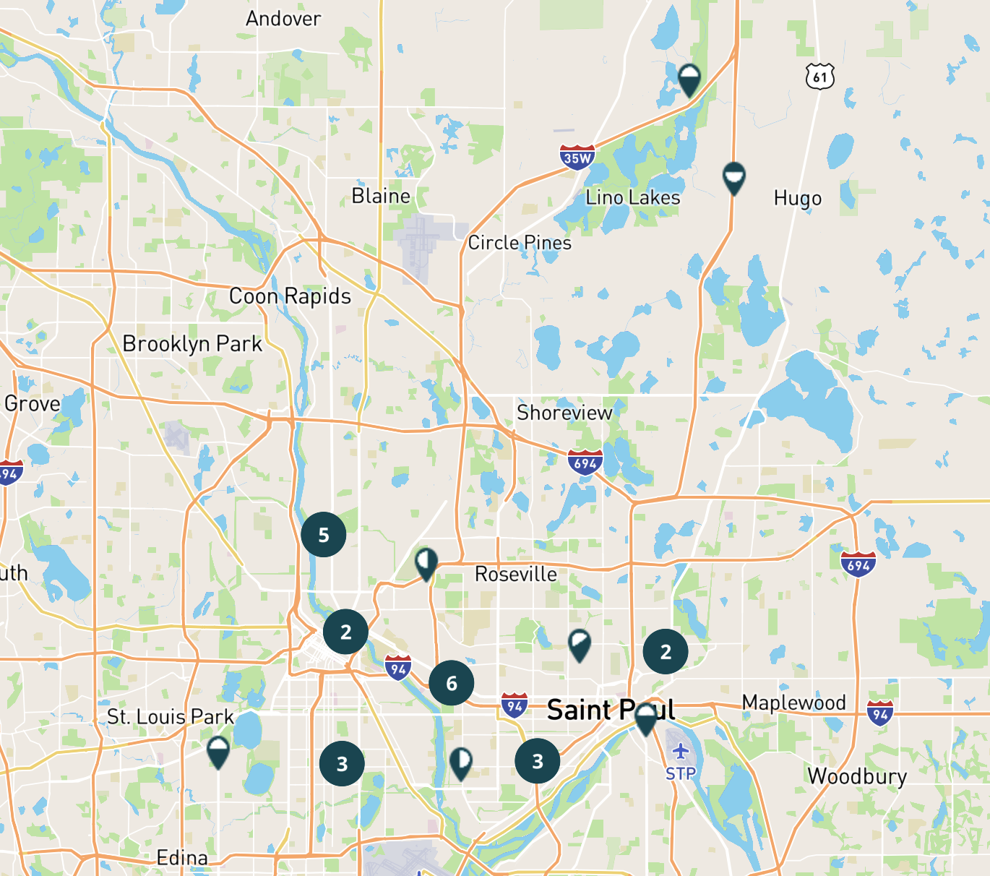 House moved with her family to Richfield when she was in fifth grade.
"I grew up playing sports there, and went to a different middle school and was home-schooled for high school, but took classes at Richfield and played soccer, basketball and track & field. My family still lives in Richfield," House said.
She graduated high school in 2016 and from Augsburg University in 2020.