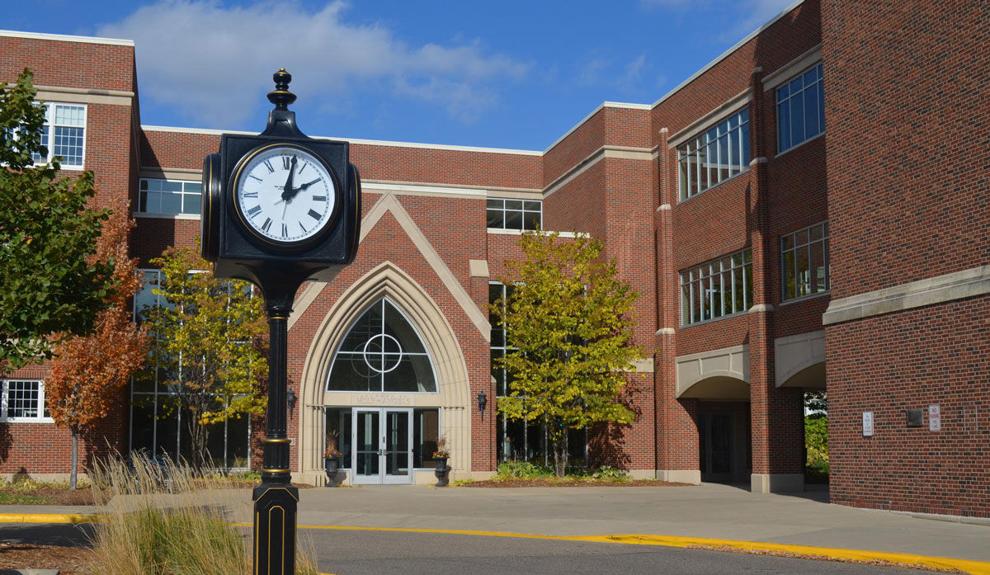 This past summer, Academy of Holy Angels students Emma Calton and Therese Phan received sponsorships from the FS Foundation and Richard M. Schulze Family Foundation to participate in a virtual business, career and financial literacy camp called the e-Minnesota Business Venture. 
An individual donor also contributed.
The program is developed and organized by BestPrep, a Minnesota nonprofit dedicated to preparing students to be college-prepared, work-ready, and career-bound. The e-Minnesota Business Venture is typically a week-long, in-person camp, but due to the pandemic MBV transitioned to a three-day virtual platform and was renamed eMBV. More than 330 high school students from 93 schools attended and were selected to participate at one of two sessions in the month of July.
Students worked in small teams or "companies" to create a fictitious product and business plan that was presented at the end of the session.
While the proposals were theoretical, the ideas presented were meant to be a realistic representation of how companies run their businesses. A few product ideas this year included a machine to clean out lake debris, a facemask specifically designed for athletes, and an app that transposes audio music to sheet music. Students in each company were mentored and guided throughout the week by professionals from local companies.
The students engaged in other activities throughout the week, with projects being organized by day in a thematic approach, including Dare to Dream Day, Financial Keys Day, and Making Moves Day. Virtual activities included guest keynote speakers, scavenger hunts, and mock interviews. An added feature this year was drop-in motivational messages from local celebrities, including St. Paul Mayor Melvin Carter, singer-songwriter PaviElle, professional soccer player Tony Sanneh, and WCCO-TV anchor Amelia Santaniello.
"At a time when so many summer opportunities were canceled, we wanted to be sure we had an educational, but also really fun, program for our students," Janae Olinger, program manager, said. "The way we structured eMBV allowed for students and volunteers to meet new people, participate in friendly competition, and to feel connected, which feels more important than ever."
Summer 2021 session dates will be released in the coming months.
Registration will open in January 2021.
Courtesy of Academy of Holy Angels