Proponents of an apartment project planned for Edina's Southdale area say it would provide a wealth of opportunity for working-class families, but those designs are facing scrutiny for not meeting the official guidelines for the area.
Those circumstances have prompted policymakers to discuss whether developers of affordable housing should have to meet the same design standards as those who build market-rate complexes. Affordable-housing developer Aeon is planning on razing the former Flyte Tyme studios and building 70 apartment units on the 2-acre lot, once the artistic home to legendary music producers Jimmy Jam and Terry Lewis.
The project, planned for 4100 W. 76th St., took a step toward fruition Nov. 6, when the Edina City Council unanimously approved the necessary rezoning and a preliminary redevelopment plan for the property, for which final rezoning approval is the next hurdle. However, the vote came after suggestions that some project elements need to be changed before the final go-ahead.
While most new units of affordable housing in Edina are incorporated as small portions of market-rate developments, all the units in Aeon's project would be priced as affordable for a family of four with an income at or below $50,000. Rents would range between $722 – for a one-bedroom unit – and $1,560 for a three-bedroom apartment, well below average rents in Edina, according to Aubrie Gould, senior project manager for Aeon.
Not only would the housing be affordable, but its residents would be living in an enviable location, Gould noted. "Residents are going to have access to higher-performing schools, employment, supportive services, recreation, shopping and transit," she said.
And, according to Community Development Director Cary Teague, the four-story complex would be an upgrade over the structure that's currently on the site––a vacant 17,000-square-foot building that most recently served as a recording arts school.
"It would be a vast improvement over the building at the existing site," Teague said.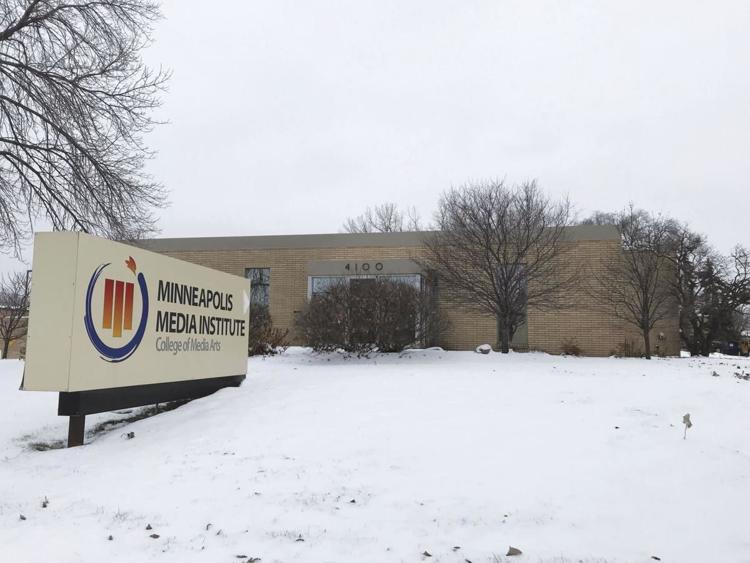 He envisions the building serving as a catalyst for redevelopment in the area, but that's where disagreements over the site plan arise.
Big plans for the Southdale area
The city's Greater Southdale Area Design Experience Guidelines are meant to establish streetscape standards that will influence redevelopment in the district for decades to come. While Aeon's project meets many of those guidelines, it also falls short in several respects, according to architect Mic Johnson, who helped create the guidelines and now consults with the city on whether projects meet those standards.
The Aeon project would come with improvements to the public realm such as an easement for a future bike and pedestrian path, sidewalk improvements and a potential sculpture honoring the property's musical legacy.
In a memo to Teague, Johnson acknowledged the project meets many of the guidelines. However, he wrote about "a few opportunities that the development could consider to better align with the broader vision for the district."
For instance, plans for the complex envision parking placed both above and below ground. Johnson noted that the surface parking, located in front of the building, should be moved below ground or hidden from public view.
He also noted the plans place the building too far from the street. The guidelines for the area call for setbacks of no more than 30 feet, in order to create a "street room" feel, but the proposed building has an 80-foot setback, according to plans.
Some of Johnson's other misgivings involved building materials and the orientation of the complex in relation to neighboring properties where future redevelopment will take place.
From bedrooms to 'street rooms'
Johnson acknowledged the importance of affordable housing.
"However, these buildings need to be seamlessly integrated into the broader context and street room experience as an equal partner in making a cohesive place, where all residents sense equality between a diversity of buildings and spaces," he said.
But nonprofit developers of affordable housing like Aeon "operate under very unequal circumstances, especially in regard to financing," affordable-housing advocate Hope Melton said. "To treat them fairly under those circumstances in this very dysfunctional affordable housing system, you must treat them unequally."
With the project expected to be fully funded this month, "any changes right now are not going to be funded changes, and so that's really going to be a setback for the project," Gould said.
For instance, adding more brick to the front of the building to better comply with the guidelines' emphasis on natural materials would cost an extra $350,000, she said. To move the surface parking behind the building, away from view of the general public, would cost $394,000, Gould added.
Councilmember Mike Fischer was sympathetic to that plight. "That would create somewhat of a nightmare here, so I'm trying to find the right kind of landing place for that," Fischer said, noting his belief that the project follows the "spirit" of the guidelines.
"I don't believe anybody's going to walk by, drive by, bicycle by this project and say, 'Boy, that must be an affordable housing project,'" he said.
Councilmember Mary Brindle saw the visible surface parking as a plus.
"The parking in front does not bother me. It creates activity," Brindle said.
The presence of the parking lot doesn't take away from her opinion that it's "a beautiful site that I think people are going to enjoy for a long, long time."
Councilmember Kevin Staunton had a different view of the parking, saying it was something he is "struggling with." He also disagreed with the argument that nonprofit and for-profit developers should be treated differently regarding the design guidelines.
Councilmember Ron Anderson agreed with that sentiment and posited that delaying the project in order to fund the changes might not be a significant sacrifice in the long run.
"The building's going to be there for a very long time," he said. " … If it's possible to move things around, it seems that that would be well advised."
The expected longevity of the complex, though, is a source of enthusiasm for project proponents. Unlike most subsidized affordable housing units, the Aeon apartments would remain affordable for the life of the building, instead of the typical 15-25 years.
During a city council public hearing, Edina resident Steve Brown got choked up as he imagined families having to move out after making the location their home.
"Frankly, I simply can't imagine being a person who's moved into a property that's affordable – at the end of the 15-year time clock, they're told their unit is no longer available to them and have to move out," he said.
In regard to fairness, there is also the issue of timing, Teague noted. When Aeon moved to purchase the property last year, the Southdale area design guidelines were not yet fully detailed, he said.
Mayor Jim Hovland agreed with the point. Plus, he noted that guidelines are, by nature, not mandates.
"Mic Johnson is not the final arbiter of everything that gets built in Edina," Hovland said.
" … I don't want to tank this project over some guidelines when they are precisely that – guidelines."
– Follow Andrew Wig on Twitter @EdinaSunCurrent