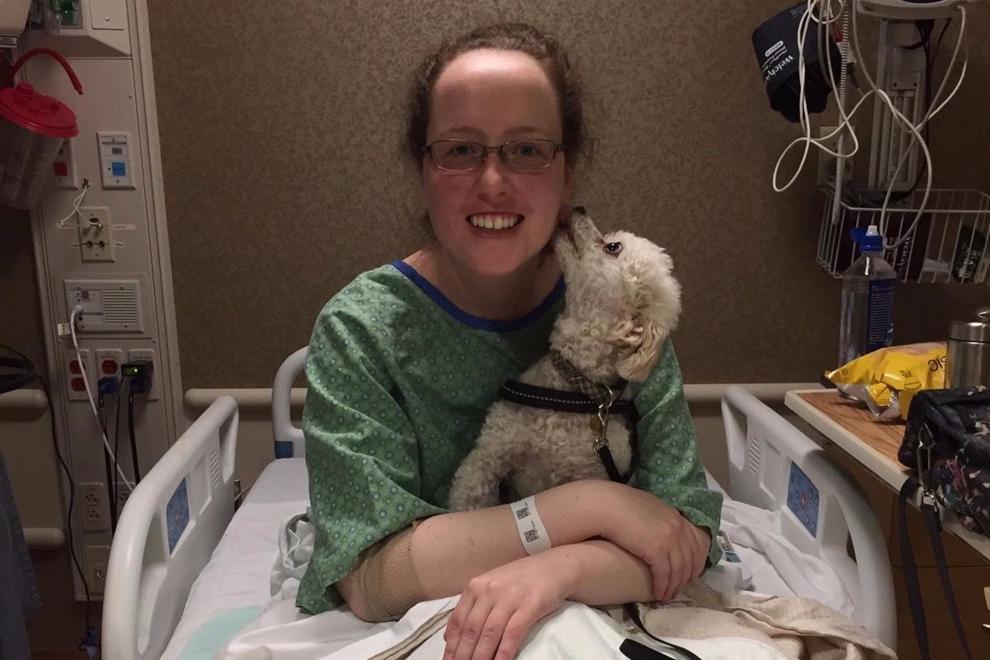 Keeya Steel was sitting on the dais alongside four other Edina City Council hopefuls when she started to question if she had what it takes.
The then-28-year-old Edina native had broken out into a cold sweat. She was shaking. The spotlight of the 2014 Edina City Council Candidate forum was just too much, she reasoned.
"I thought, 'Oh my gosh, I can't handle this environment,'" said Steel, then a member of the Edina Parks & Recreation Commission.
Soon enough, though, she would have another explanation for her body's refusal to cooperate. Steel went on to finish fifth out of the seven candidates seeking a council seat, but she would have had difficulty serving anyway.
She was ultimately diagnosed with an immune condition called mast cell activation syndrome, which she describes as essentially a constant allergic reaction.
Having spent her entire adult life working in public policy, Steel has spent the past five years away from the glare of Edina politics – and for that matter, the sun itself. Sunlight is just one irritant that sets off a variety of debilitating bodily reactions for Steel. "I can't drink Edina water without my throat swelling," she said.
Flu-like symptoms are the norm, with Steel's immune system set off by a range of scents and gases known as volatile organic compounds.
Extremes of heat and cold can also send Steel reeling. In the winter, she's prone to a paralysis-type reaction known as dystonia, she said.
Steel jokes that she's allergic to men, too, due to the way she tends to react to their deodorant and hair gels. She harbors no hope of ever having children. "I can barely take care of myself," she said.
On top of that, Steel noted being hospitalized twice this year due to one of her kidneys shutting down. "For whatever reason, my disease has been impacting my right kidney," she said, explaining how the organ has shrunk and been subject to spasm episodes.
"This week, I've had fevers and vomiting, and I've had to increase my steroid dose just to stay alive in my house," she said last week, blaming fumes she reasons are leaking from the condo unit next door. Those steroids are on top of the antihistamines and supplements she takes just to get through the day.
At the heart of the once-rising policymaker's medical struggle is a lack of consensus and willingness to treat the disorder affecting Steel's mast cells, which help regulate several physiological functions including the immune system. In a mast cell disorder, the cells release an inappropriate about of mediating chemicals, leading to a wide range of symptoms.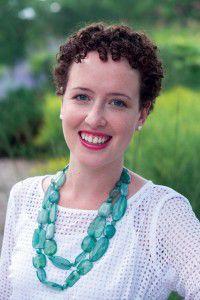 Until her diagnosis, Steel had been involved with government and politics her entire professional life, first as a Senate aide and then as a governmental relations staffer at the University of Minnesota, where she still works, able to commute to her office thanks to attached garages that let her avoid the outdoors.
"Even the vents are taped with plastic, because I can smell my coworkers through my vents, and they cause bad reactions," Steel said.
Steel's gradual onset of symptoms preceded what former Edina Parks & Recreation Director Ann Kattreh described as a distinguished career on the park board.
"She was a really highly respected member of the park board," said Kattreh, who now heads up Bloomington's parks and recreation department. " … I absolutely think the world of Keeya. My heart goes out to her. She is and was a tremendous asset to the city of Edina."
By April 2015, Steel's tenure on the parks commission ended. She could no longer attend the required meetings, but her symptoms had first become unbearable the previous summer during her campaign for city council.
"I remember laying on the couch and knowing I needed to go door-knocking, and I could not convince myself to get up and go do it," Steel said, noting the throbbing she felt inside her bones. "I just internalized that and thought I didn't want it hard enough, or I was anxious or I was lazy."
These days, Steel's symptoms persist as she fights for specialized medical treatment. Doctors with such a specialty tend not to take insurance because, Steel says, they aren't sufficiently reimbursed by insurance companies. Meanwhile, doctors haven't reached consensus on a condition that wasn't assigned an insurance code until 2017.
"The doctors can't agree on the testing criteria for it," Steel said.
She believes she's spent more time learning about mast cell activation syndrome than most doctors.
"It's very rough when you're the patient and you're doing the research," Steel said.
While the medical and insurance industries determine diagnostic criteria for her condition, Steel has no choice but to reckon with her current reality.
"All of my tests have been clear," she said. They show out-of-control allergic responses and kidney damage, she said, insisting, "There's no doubt this disease is affecting me."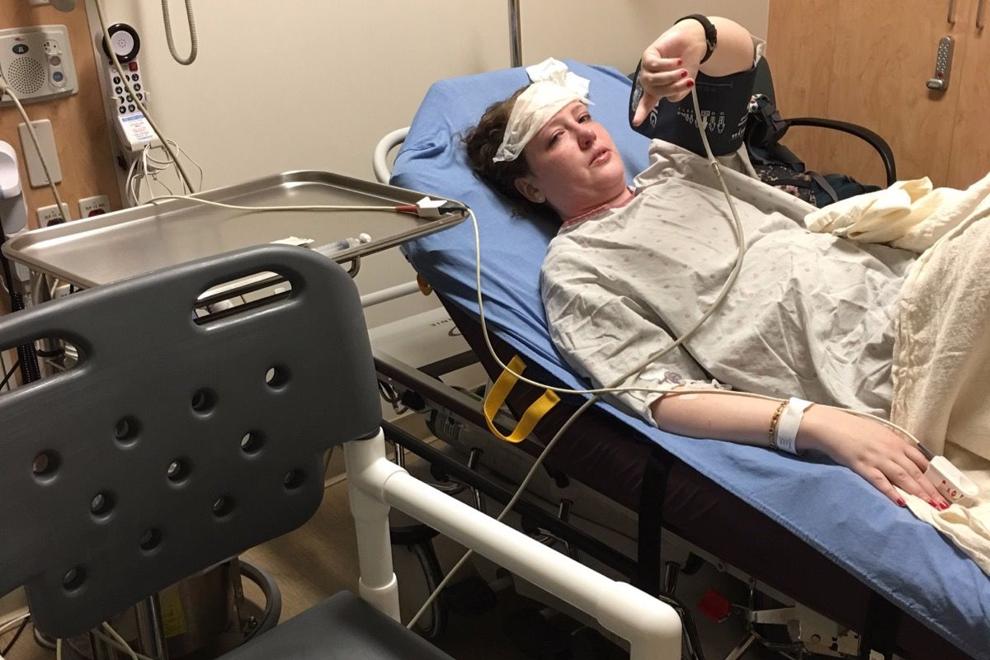 Having seen her allergic reactions intensify in recent months, Steel is in the midst of a dispute with her condo owners' association at the Colony at Edina, which for Steel is conveniently located next to Fairview Southdale Hospital.
This spring, she contacted her condo owners' association regarding laundry fumes that she said were leaking in from next door and exacerbating her symptoms.
Steel cites the federal Fair Housing Act in her argument that the condo owners' association is legally bound to provide the necessary accommodations.
"We're asking her neighborhood association to do what they can to seal up any holes or gaps that might be allowing these chemicals to infiltrate her unit," said Jason Tarasek, the attorney Steel hired for potential legal action. " … It's a pretty small measure to ask, considering the drastic consequences this has for Keeya."
Another supporter of Steel's is Jessi Kingston, who co-chaired the Edina Race and Equity Commission and is the former director of the St. Paul Human Rights and Equal Economic Opportunity Department. Kingston encouraged Steel to file a complaint related to the dispute with the U.S. Department of Housing and Urban Development.
"I said, 'Keeya, you're living in a condo where they're impeding on your ability to enjoy your space freely and without harm,'" Kingston recounted. "And I said, 'I cannot believe that does not fall under HUD laws somehow."
An attorney representing the condo owners' association declined to comment on the matter.
Steel is used to handling the medical and financial challenges of her condition, but said having to hire a lawyer adds a new layer of stress and hardship.
"Now, having the legal aspect is a bit much," she said.
To cover expected legal expenses and the cost of installing filters and insulation to make her home livable, Steel has created a GoFundMe page, found gofundme.com/f/keeya. She's seeking $50,000, having raised about $3,000 as of July 15.
Steel understands why some might be skeptical of her condition, considering how unrelatable it is and how little it takes to cause an adverse
reaction. Even her own family has had a hard time coming to grips with the struggles she faces, she noted.
"It's been hard for them to accept and learn about that," Steel said.
However, she's found a new support system, largely through people with their own medical challenges whom she met through Facebook. Due to her hardships in seeing people in person, much of that support comes electronically.
"Texting and Facebook messages are very important to me," she said.
Steel also maintains a following with her blog, Hell's Bells and Mast Cells, where she describes her trials in addition to the things that brighten her life. Starring on Hell's Bells are her two poodles, Quixote and Sancho, which she trains for agility competition.
Steel explained that the large warehouse-like spaces where the dog sessions take place are big enough that potentially harmful scents are diluted, although she still takes an antihistamine just to get through a session. She said she began working with agility dogs around 2013 and considered quitting when her illness developed. But now the dogs are her therapy.
"When I do dog training," she said. "I'm able to forget my pain."
– Follow Andrew Wig on Twitter @EdinaSunCurrent