Ben Thompson and his husband, John, received an unpleasant surprise when a white SUV crashed into their St. Paul store, Scout, in the summer of 2019.
The "handsome" apparel and gift boutique, which had just opened at the location a year prior, had to be temporarily moved to Grand Avenue while its permanent home was rebuilt. No one was hurt – except an employee was quite shaken up.
To find a temporary location, Thompson met Pete Deanovic, the principal of one of the developers from Nolan Mains at 50th & France. Though he did not end up working with Deanovic, the two kept in contact. And once the new Edina mixed-use development started taking in new tenants, Thompson jumped at the chance to open up a shop location there too, he said.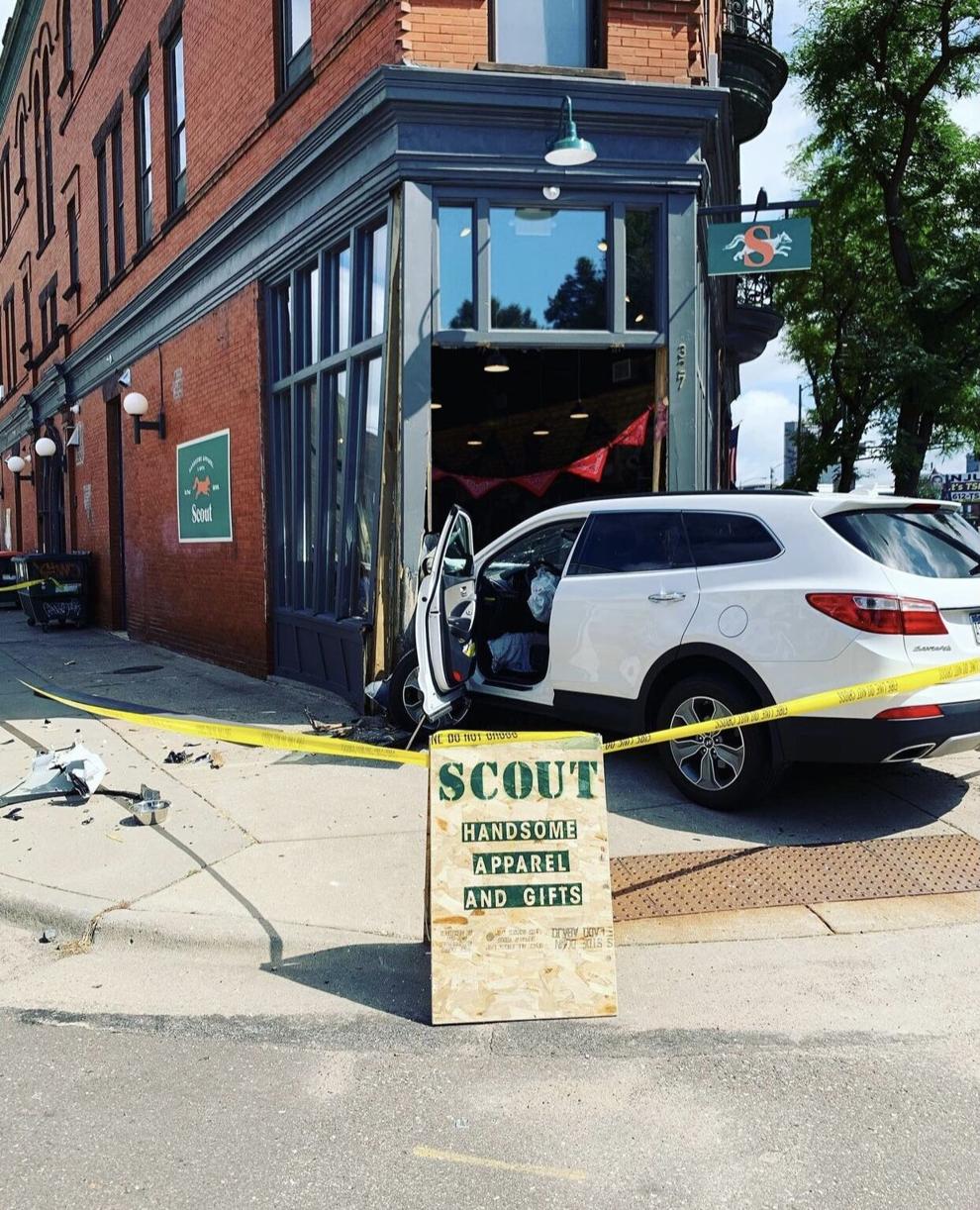 Scout's Edina location opened April 5 at 3927 Market St., next to other recent arrivals, like Flirt Boutique and Six For Good.
"It's a good opportunity to see how our store would do in an ... established shopping district," Thompson said.
Scout offers outdoorsy, casual brands that focus on "planet-positive" materials and business practices. The store is also queer-friendly and is committed to providing a space that is inclusive and open to all, according to a press release.
Thompson said this assortment of goods tends to attract a younger crowd, which adds variety to a district that already has many shops catering to older adults. "Just trying to make it even more of a shopping destination for everybody," he said.
Thompson's husband, John, who first came up with the idea for Scout, worked in retail for many years. He first started the store as a vintage shop with clothing and home goods about eight years ago until closing it down.
After a few years of missing the retail business, the couple re-launched Scout in 2018 with a nod toward its past vintage vibes and military and industrial feel, but with old and new items that are eco-friendly. "We wanted people to still feel good about the purchases they were making," Thompson said.
In wanting to open a new location in Edina, Thompson noted that it would be interesting to open in a more foot-trafficked area because its first location doesn't have that as much. Its St. Paul store is located at 327 7th St W., near Cafe Astoria and Hope Breakfast Bar.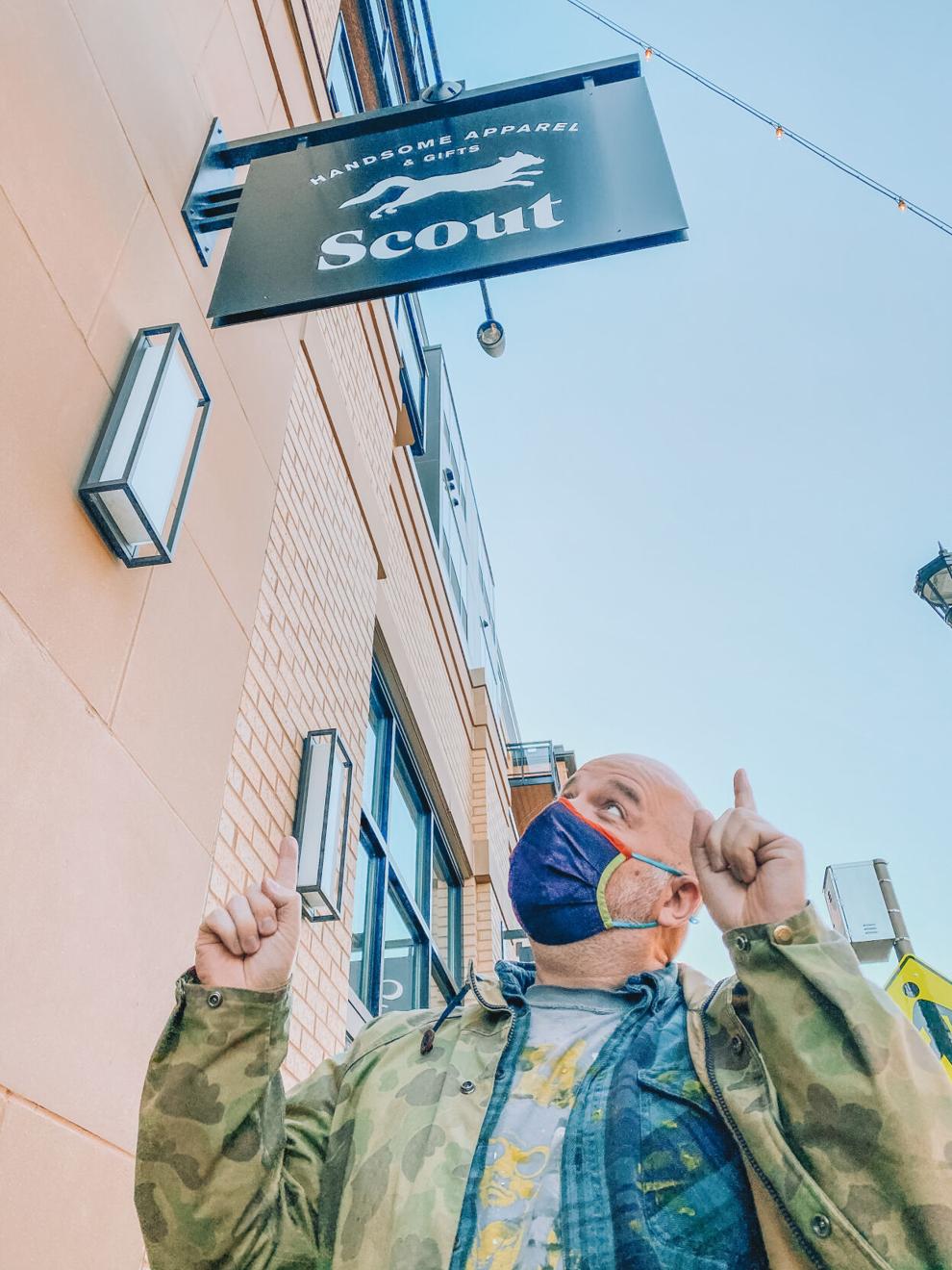 The car incident did bring Scout some notoriety, he joked.
Thompson said the driver of the car lost control around 11 a.m. the day of the crash. Crews from the St. Paul Fire Department's structural response team ended up coming to evacuate and secure the building afterward. As a result of this, Scout moved temporarily to a spot on Grand Avenue, and despite repairs being completed within two months, Thompson said it would have been risky to the business if they moved back just ahead of the holidays.
Scout opened back up at its original location right before the pandemic hit.
Pandemic's effect on Scout
Despite the pandemic, Thompson said Scout has done pretty well the past year, which he attributes to an increased push by people to buy local and support small businesses. "(This) helped a lot," he said.
Their St. Paul neighbor, Hope Breakfast Bar, also helped bring some attention to the area, as they offered some free meals during the pandemic.
Thompson said a lot of people came to the area just by word of mouth, too.
Scout joins several other businesses that have opened recently at Nolan Mains, including The Lynhall and Dugo. On their first day open at 50th & France, Thompson said the couple wasn't expecting too many people to come in.
But in addition to some family and friends stopping by, Thompson said a good number of walk-in customers arrived, too, including some that live in the apartments above.
"It was very good to see those people," he said.
– Follow Caitlin Anderson on Twitter @EdinaSunCurrent