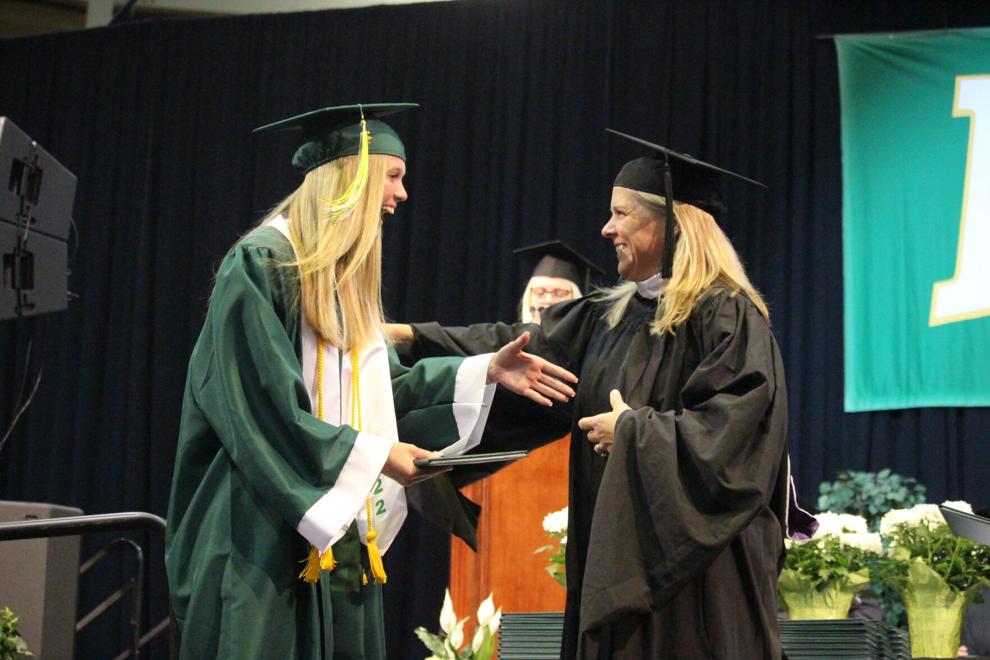 Edina High School's graduating seniors were honored at a commencement ceremony June 7 at the University of Minnesota's Mariucci Arena.
Over 600 students were able to participate in this year's ceremony, where they walked across the stage to receive their diploma.
The ceremony featured musical pieces by the Edina High School Commencement Band and the graduating seniors of Edina's choirs in addition to speeches by students Isadora Li and Gavin Falk and teacher Stephen Sanger. Edina Superintendent Stacie Stanley, EHS Principal Andrew Beaton and Edina School Boardmember Julie Greene also addressed the graduating class and the many families at the ceremony.
See more photos of the event below: