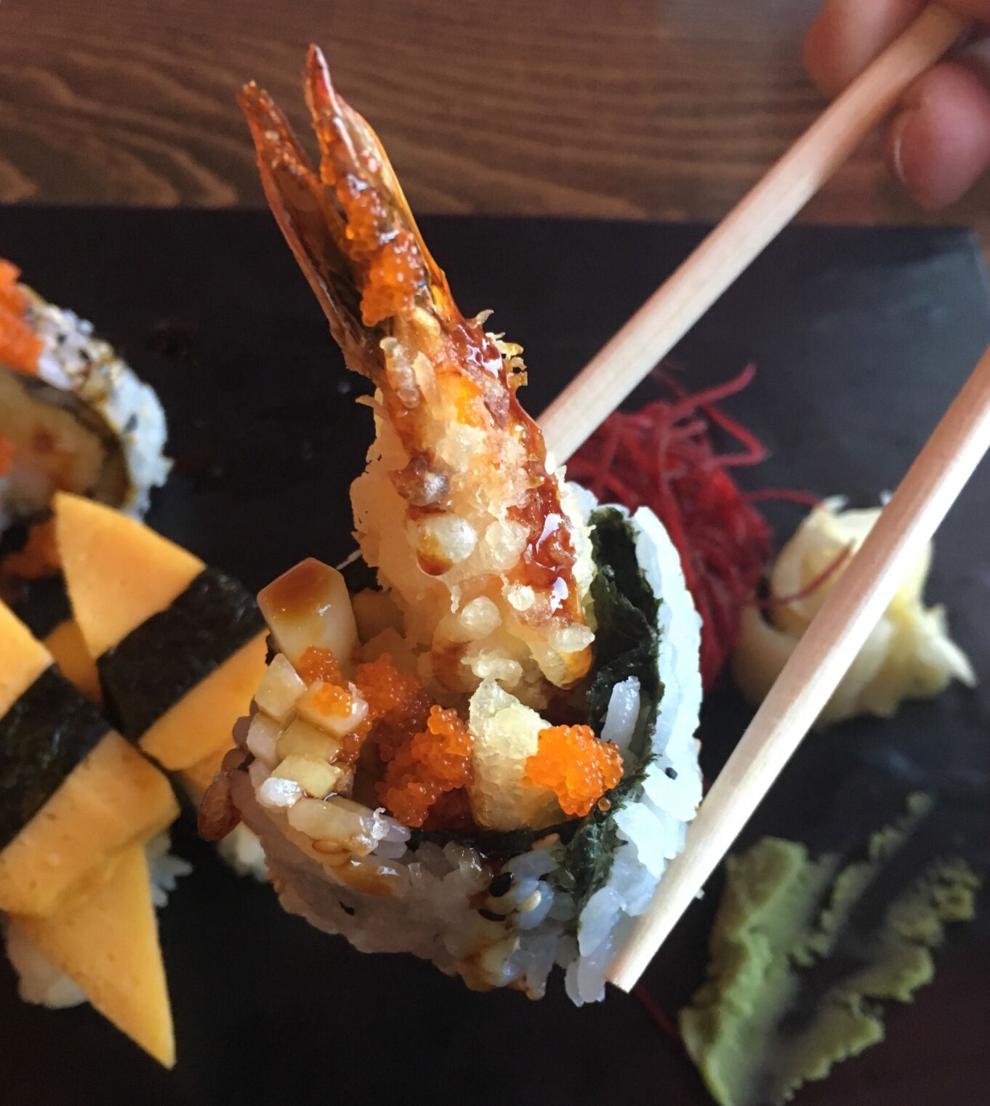 A new sushi restaurant will open at 50th & France this fall.
AMA Sushi, offering Japanese and Tibetan cuisine, will open at the site of Hana Bistro, which permanently closed earlier this year. The restaurant is the second for Sonam Nyorie, owner and executive chef of the Northeast Minneapolis-based restaurant MOMO Sushi.
Nyorie, who grew up in Tibet, moved to the U.S. in 2009 and began working for a sushi restaurant in New York. At the time, Nyorie didn't know what sushi was, he said. After working at several restaurants on the east coast – and even in North Dakota – Nyorie ended up deciding to open his own food truck in 2016 called Volcano Hibachi, which traveled in and around Minneapolis.
Then, two years later, Nyorie wanted to open up his own brick-and-mortar restaurant, specializing in both Japanese and Tibetan dishes. This allowed Nyorie to combine his skills in the sushi-restaurant industry with his familiarity of foods he grew up with, he said.
"I thought, why not combine Japanese and Tibetan food together?" Nyorie told the Sun Current. "That would be very special."
That restaurant, MOMO Sushi, provides the same two Nyorie staples that will be present in the new restaurant. Those are Japanese-inspired sushi and momo, a type of steam-filled dumpling, often served in Tibet for special occasions, Nyorie said.
But the two establishments won't have the same menu items, he added. The new restaurant will allow Nyorie to have the opportunity to create new dishes.
"That's something I'm excited about because I can create more new items," Nyorie said.
Dishes that are currently offered at MOMO Sushi that may hint to what will appear at AMA Sushi include shrimp tempura rolls, lo mein and beef teriyaki.
The COVID-19 pandemic altered the way Nyorie did business. Until May, MOMO Sushi had been open only for takeout. But once the restaurant was reopened for indoor dining, customers began rolling in, prompting Nyorie to begin looking for an additional space, he said.
The new space, located at 5031 France Ave. S., will open at the former spot of Hana Bistro, which first opened around four years ago. In a statement on Nextdoor, as sent to the Sun Current, the owners announced the closure to community members.
"Goodbye and thank you from Hana Bistro – Thank you for your support and business over the past four years, especially during the craziness of 2020," the statement said.
Nyorie said he's looking forward to the new opportunity and meeting the restaurant's neighbors in Edina. "It's exciting," he said.
AMA Sushi will likely open this fall, Nyorie said.
– Follow Caitlin Anderson on Twitter @EdinaSunCurrent