Edina has continued to receive high scores on its quality of life, according to a 2021 survey of its residents.
Results of the city of Edina's 2021 Quality of Life Survey, which is distributed every two years to measure whether residents are satisfied with the city, were presented to the Edina City Council last month. In addition to indicating Edina is a highly desirable place to live, survey results also showed that residents value the city's diversity and inclusion efforts, and that overdevelopment is considered among the most serious issues facing the community.
The Quality of Life Survey, administered by National Research Center at Polco, looks to give residents the ability to rate the quality of the city, its government and its services. Residents are also able to share their desires for city planning and resource allocation, according to city documents.
While 2,000 surveys were mailed to randomly selected households in Edina in March and April, 518 surveys ended up being completed. This is a response rate of 29 percent, which Jade Arocha, the senior program analyst with the NRC at Polco, said is "excellent." The margin of error is plus or minus 4%, Arocha noted at the June 15 council meeting.
Surveys were also weighted to reflect the composition of the city. Respondent age, gender, housing unit type, race/ethnicity, geographic location and housing tenure were represented in proportion to the city.
The city had administered Quality of Life Surveys prior to using the current methodology. This means that surveys completed for 2011 and 2013 likely see large differences in numbers due to a change in methodology at that point in time.
Edina City Manager Scott Neal explained the survey's practical significance.
"We use this in our budget process and planning processes in the upcoming year," Neal said. "It's important data to us."
Edina as a highly desirable place to live
The survey found that Edina residents continue to rate their city as a desirable place to live – a rating that has remained relatively stable since the current survey methodology has been in place. In 2021, 96% of respondents rated Edina's overall quality of life "excellent" or "good." This number is higher than the national benchmark, which spans 284 communities in the U.S., and the state benchmark, spanning 40 communities, Arocha told the council.
Nine out of 10 respondents reported they are likely to recommend living in Edina or remain as a resident in Edina for at least the next five years.
The top four community characteristics were health and wellness opportunities at 92% "excellent of good", overall economic health at 91%, overall opportunities for education and enrichment at 90% and quality of overall natural environment at 88%. The reputation and image of the city decreased from the 2019 survey, according to the presentation by Arocha.
Quality of services was also rated highly, with respondents indicating they believe they receive proper value for taxes paid. Eighty-seven percent of respondents reported that the overall quality of services was "excellent" or "good" – higher than the national benchmark and similar to the Minnesota comparison, Arocha said.
Out of the 284 communities nationwide, Edina was rated No. 1 for snow removal, Arocha said. Out of the Minnesota communities, Edina was rated No. 1 in police services, fire services, EMS, street lighting, snow removal and traffic signal timing, she noted.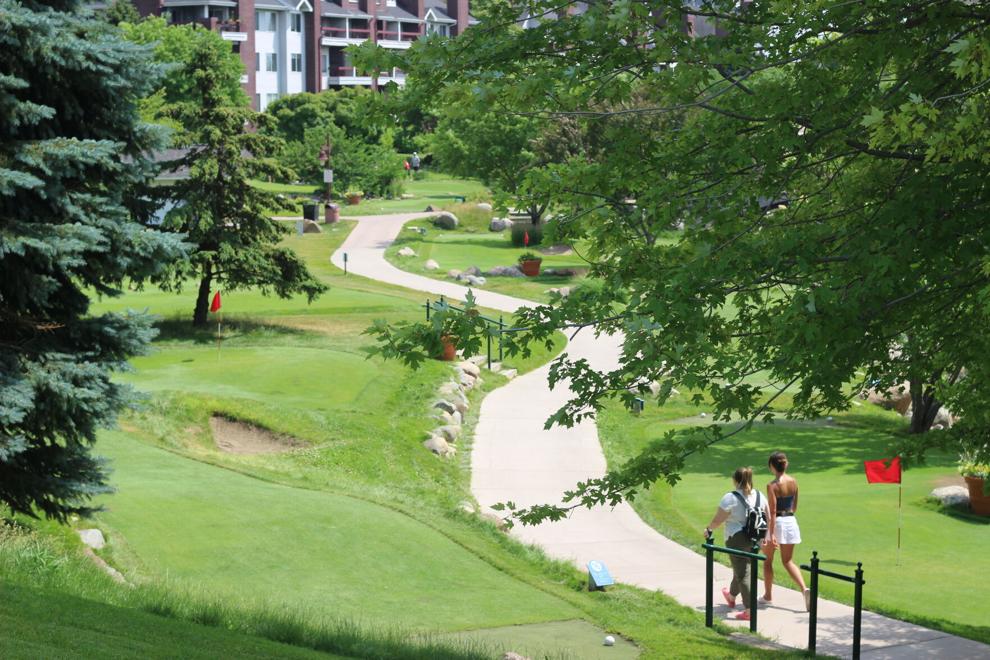 Changes due to the pandemic
Some ratings changed from the years prior likely due to closures related to the COVID-19 pandemic, according to the presentation.
In 2019, 26% of respondents reported feeling socially isolated or disconnected from others in the previous 12 months. That number more than doubled in 2021, with 59% of respondents indicating they felt that way.
Vehicle-related traffic satisfaction in 2021 increased from 2019, spanning the topics of ease of travel by car, ease of public parking and improved traffic flow on major streets. Parks and recreation use in the 12 months prior to the survey date increased for outdoor spots, including neighborhood parks, trails and Centennial Lakes Park, and decreased for indoor facilities, like Braemar Arena and Edinborough Park.
Diversity and inclusion valued
Since the completion of the city's Race and Equity Task Force report several years ago, Edina has undergone a series of race and equity initiatives. This includes hiring the city's first race and equity coordinator in 2019, changing the name of a park to honor a Black pioneering family in Edina, the Yanceys, and most recently, working to help residents renounce racially restrictive covenants on their properties.
Respondents saying it is "essential" or "very important" that the city focuses on creating a diverse and inclusive community increased by 13 percentage points from 2019 to 2021. Seven in 10 said the city did a "good" or "excellent" job in providing a safe and secure environment for all residents, though this was a decline from 2019. Positive responses for other characteristics for a welcoming community also declined this year, such as the job the city does helping residents feel connected and attracting people from diverse backgrounds.
Six in 10 respondents said Edina is a "welcoming" or "very welcoming" community for people of all religions. Five in 10 drew that conclusion regarding race and ethnicity, and three in 10 said the city is at least "welcoming" for people who have a lower income, according to the presentation.
Development and housing as a hot topic
Growth-related issues continue to be concerns in Edina, the survey found.
Respondents' perception of the quality of commercial redevelopment has remained relatively stable since 2015. But their perception of residential redevelopment quality has gradually declined over those same years. Fifty-five percent of respondents said they thought the city handled tensions about residential development well, a decrease of 12 percentage points from 2015.
Responding to an open-ended question asking respondents to name the most serious issue facing Edina, 17% said overdevelopment. Meanwhile, 14% identified the need for affordable housing as the most serious issue. According to 66% of respondents, the preservation of starter homes is "essential" or "very important" to help expand the variety of housing choices in Edina.
Respondents were asked whether they think the city is on the right or wrong track. One-third of respondents said the wrong track. When asked to elaborate, they said poor development, overbuilding and density were part of the reason.
To see the full survey results, go to trimurl.co/VfvpgM.
– Follow Caitlin Anderson on Twitter @EdinaSunCurrent