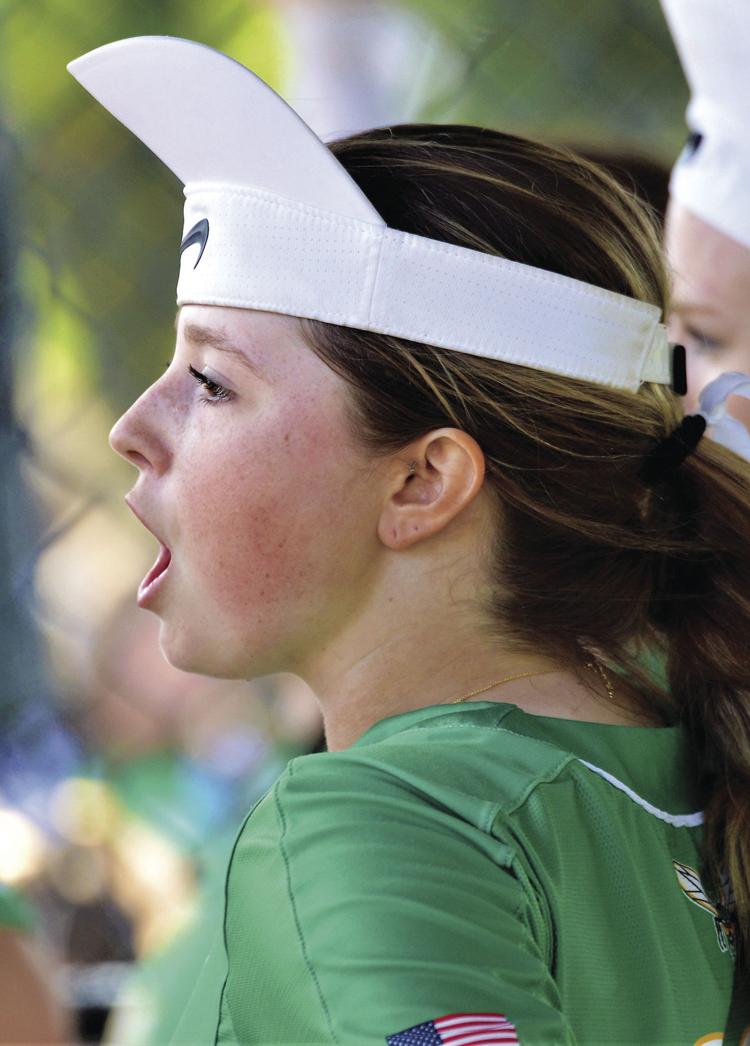 After a dry spell of State Softball appearances that dated back to the 1979 season, Edina has become a prep softball power once again with two consecutive trips to the Elite Eight at Caswell Park in North Mankato.
The Hornets were far more competitive at state than they were last year, when they made their one-day appearance June 6. Edina lost in the first round, 2-0, to second-seeded Maple Grove, and then the Hornets lost 5-3 in the consolation semifinals to Lake Conference rival Eden Prairie.
All in all, it was a great season for Edina, according to the three senior captains - shortstop Molly McHugh, third baseman Hannah Sundem and center fielder Alison May.
McHugh and May have been varsity starters for five seasons and have seen steady improvement in the Hornets' fortunes. Sundem, who is in her third season on varsity, became a terrific clutch hitter with 29 RBIs this spring.
"Our goal this year has been to do it as a family," Sundem said.
"This has been a great run, and I loved being part of it," McHugh added. "Bringing the program up and making it to state twice is something we'll always remember."
"It is fun being on a team with such a great group of girls," May said. "We're like a bunch of sisters."
All three of the captains love the positivity and enthusiasm head coach Keith "K.J." Johnson has brought to the program. In the last three seasons, he has instilled a belief among everyone of the team that Edina can be a state softball power.
Edina played one of its best defensive games of the season in the first round of state against Maple Grove, but unfortunately the Hornets were no-hit my Maple Grove's Metro Player of the Year Ava Dueck.
For most of the game, the Hornets were not able to get around on Dueck's fastball, and the result was a bushel of foul balls. She faced only 22 batters, one over the limit. Emerson Evans drew a walk for the Hornets in the third inning.
Dueck struck out 12, while her Edina counterpart, sophomore Genevieve Ovsak, also had a fine game in the pitchers' circle. Ovsak scattered seven hits and allowed one earned run in going the distance. She had four strikeouts.
In the afternoon game June 6, Edina fell behind 3-0 in the bottom of the first inning, then outscored Eden Prairie 3-2 the rest of the way. The big hit for Edina was a two-run single by Evans in the top of the fourth inning.
"Every team that makes it to state is out for blood," May said.
"Making it back to state was our season goal from the first game on," McHugh said. "Last year we made it here by the skin of our teeth. This year we didn't lose a section game."
May said it was fun to take on a leadership role this season after observing previous Hornet captains in the past.
"I remember how the older captains had an impact on me," she said. "I learned from them what it takes to lead."
"Edina softball has grown a lot," Sundem concluded.
The captains will head their separate ways next season, and all hope to play collegiate softball - McHugh most likely at Grand Canyon University, May at Ithaca University in New York and Sundem at the College of St. Benedict in St. Joseph, Minnesota. After succeeding as high school players, they would like to experience a similar level of success in their college years.