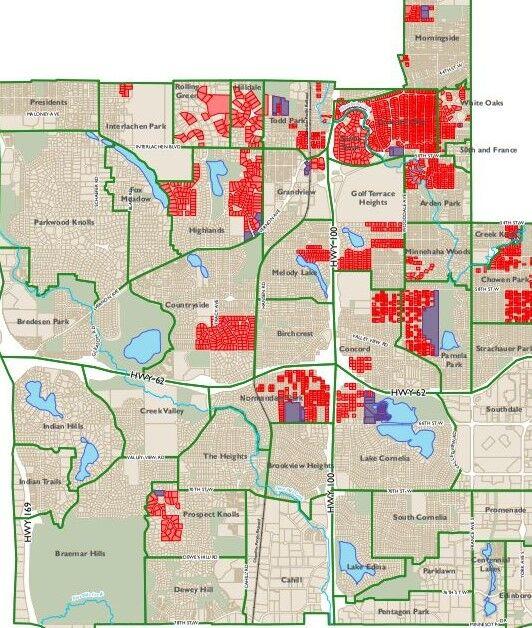 In the wake of the police killing of George Floyd last May, Edina resident Jeff Hall wanted to better understand systemic racism in his community.
He later learned that the 20th-century-rooted racially restrictive covenants, which had at one time barred people who weren't white from owning a particular property, existed in Edina – including on his own property.
Though the covenants are no longer legally enforceable, their words still remain on the deeds of many Edina properties: "No lot shall ever be sold, conveyed, leased or rented to any person other than of the white or Caucasian race."
Hall's house is located in the Country Club neighborhood, a district now notoriously known for its use of racial covenants. After discovering his property contained the discriminatory language, Hall, his wife and their three grown children took swift action to renounce the covenant. And Hall was determined to spread word these covenants existed in his own neighborhood, he said.
"The racial covenant discharge isn't going to create racial equity, but it's a symbolic and important step for us in our home, among other things that we're doing throughout our lives, to try to work for more racial equity throughout our communities," Hall said.
Like Hall and his family, several Edina homeowners have taken steps to renounce racially restrictive covenants on their property deeds. And, as the city of Edina has continued to expand its race and equity work over the past year, it too has started the process of discharging covenants found on city-owned property.

Last week, the Edina City Council unanimously approved the renunciation of racially restrictive covenants on city-owned properties. And earlier this month, it approved its partnership with Just Deeds, a volunteer coalition that helps homeowners and cities legally reject the discriminatory language found on deeds.
"Nothing in your deed would ever be erased. But this is a formal statement saying, 'We don't stand for what used to be.' And I think it's a symbolic piece for individuals and for the city to take a stand on race inequities," Tiffany Bushland, a member of the city's Race Equity Advancement Team, told the Sun Current.
There are about 2,800 properties in Edina that have racially restrictive covenants on their deeds, including 52 city-owned parcels, according to city documents.
The history of racially restrictive covenants
The first racially restrictive covenant appeared in Hennepin County in 1910 on a property in Minneapolis, according to research by Mapping Prejudice, a project that tracks and maps covenants, providing the foundation for identifying covenants in Hennepin County.
This first covenant is "ground zero of residential segregation," the late Kevin Ehrman-Solberg, who co-founded the Mapping Prejudice project, said on a TPT Original documentary, "Jim Crow of the North."
The Thorpe Bros., a developer of the early 20th century, began buying, platting and laying out properties in the Twin Cities and then, putting racially restrictive covenants on those properties, according to the documentary. This included Nokomis Terrace in Minneapolis, which was the first fully covenanted site.
In addition to Nokomis Terrace, the Thorpe Bros. also developed the Country Club district in Edina.
In the 1930s, the Federal Housing Administration launched a mortgage program allowing a broader class of people to be able to own a home. At this time, the administration also began using color-coded maps to designate levels of loan risk within areas of the city, according to the documentary. The maps coded certain neighborhoods with a "red" rating – meaning it was hazardous – that was often placed on minority-heavy areas. The term "redlining" emerged from this phenomenon.
As more of the population moved out of Minneapolis toward the suburbs, including Edina, Richfield and Bloomington, the covenants followed, the documentary said.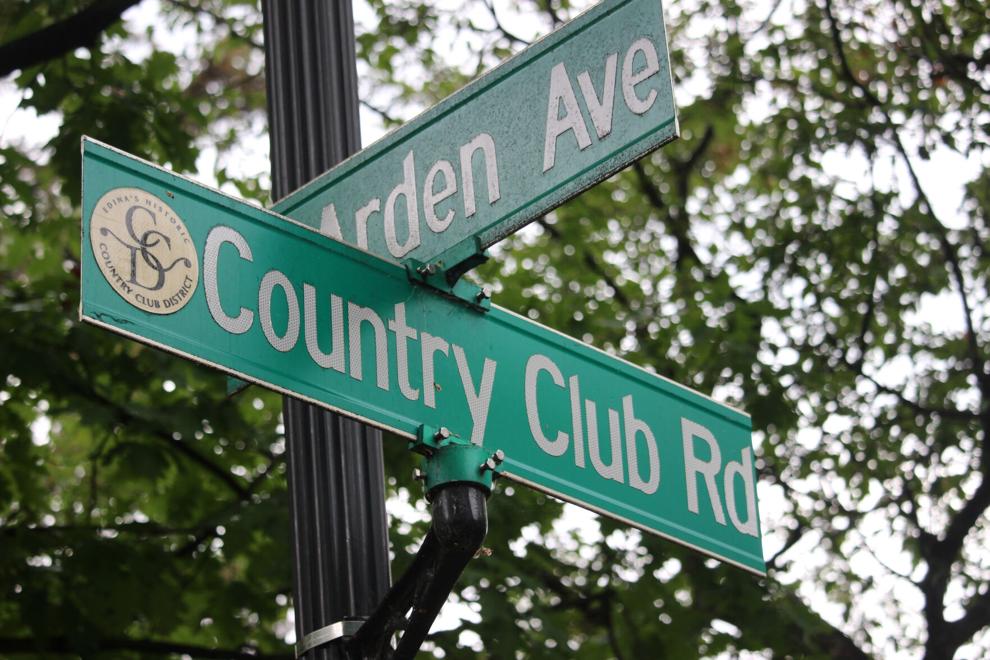 The covenants became outright illegal in Minnesota in 1953, and later nationally, with the Fair Housing Act in 1968. The act outlawed discrimination based on race, religion, sex, national origin, handicap status and family status.
But today, the effects of the covenants remain in the Twin Cities, where gaps in homeownership between Black people and white people are among the largest in the U.S., said Jamar Hardy, the diversity and inclusion team chair for Edina Realty and one of the founding members of Just Deeds.
Working to renounce racially restrictive covenants
In preventing certain people from building household equity for decades, covenants contributed to disparities today, according to Mapping Prejudice's website. Between 2000 and 2018, white homeownership in the Twin Cities remained stable at around 70%, according to a new report by the research organization, Urban Institute. Black ownership declined during that same time, from 31% in 2000 to 21% in 2018, the report said.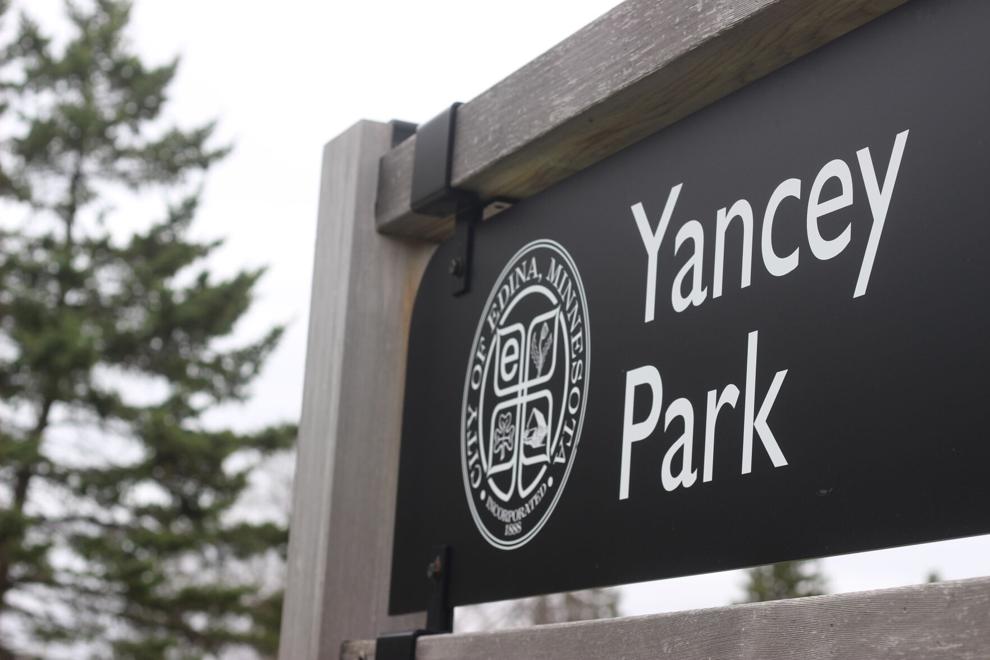 In Edina, 85.9% of residents are white while 2.6% of residents are Black, according to 2019 estimates from the Census Bureau.
Mapping Prejudice, which started in 2016 and is based in the Borchert Map Library at the University of Minnesota, tracks and maps the presence and language of racial covenants in the Twin Cities. Its research indicated that these covenants led to Black residents in Minneapolis being pushed to certain areas of the city, causing residential segregation.
With the data, mapping and research in hand, Just Deeds was created to expand upon the work done by Mapping Prejudice and to take action to help Twin Cities' homeowners legally renounce those covenants if they find one on their deeds. Renouncing the covenant typically requires a one-page document that a resident must sign.
To Edina resident Sheila Berube, the action was a necessary one. As someone who grew up in Minneapolis, Berube was unaware of this phenomenon until this past year's racial reckoning in the Twin Cities, she said. She began to have more conversations on the topic as a result.
"I've just become more aware of how (the Twin Cities) isn't a great place to live for everybody," she said. "There are things we can do to change that."
Berube discovered that her own Edina property had a racial covenant on it. She decided to build a grassroots movement within her own neighborhood, Country Club, to spread awareness. She contacted people on her block and got them in touch with others who could help them renounce the covenant on their property, she said.
"It's really an important signal," Berube said.
The Edina City Council voted to join Just Deeds earlier this month, following the lead of several other cities, like Golden Valley, Richfield and Hopkins. The desire to partner with the coalition started with the city's Race Equity Advancement Team, which believed it would be "a great opportunity to get involved," Bushland said.
With the partnership, the city took the lead in setting up a form for residents to voluntarily fill out. Also, the city's lawyer was made available to help file the paperwork needed to renounce it, Bushland said. Hennepin County has waived the fee for this process, she added.
"It's the starting point for us to develop different systems and understand when we look at city code or ordinances using a racial equity lens, to look at different discriminatory systems that we've historically had and how (we can) be better in the future," Bushland said.
While digging deeper into the existence of the discriminatory covenants in Edina, the city discovered that there were covenants on city-owned property too, like Yancey Park, Todd Park and Pamela Park, Bushland noted.
Last week, the City Council voted to discharge the covenants on city-owned property deeds. Additional title work was needed for 10 of the 52 parcels, city documents said.
Edina residents are now able to fill out a form to begin the process of learning if they have a covenant on their property and renouncing it if they choose to. Residents can go to edinamn.gov/renouncingcovenants.
Andy Lewis, a volunteer with Just Deeds and an Edina resident, said having the city as a partner shows that it takes the issue and history of racial covenants seriously. "It means something for the city to acknowledge it and to dedicate some of their own people and time and resources."
Since Just Deeds is volunteer-run, Hardy said it has to be smart about the time it commits to certain aspects of the work. It helps being able to partner with cities who have their own team of employees to aid in the workload for their own community, he said. And Just Deeds provides cities with the blueprints to help renounce the covenants, he added.
"It's not just about slapping a sticker on all the houses in Edina and saying, 'We're a part of the Just Deeds organization.' It's really providing the resource for the property owners to go through that experience," Hardy said.
Hardy was once an Edina resident, having moved to the city from Richfield while in high school. He said he has had his own traumas and experiences as an African American man living in the city, but working for Edina Realty and helping with the Just Deeds coalition has given Hardy "an opportunity to engage in the community I'm still passionate about."
Hall, who worked with his family to renounce the covenant on their home, said he understands the racial disparities and residential segregation that exist today are the result of intentional decisions.
"So it takes very intentional decisions to undo it," he said.
– Follow Caitlin Anderson on Twitter @EdinaSunCurrent
Editor's note: Kevin Ehrman-Solberg, co-founder of the Mapping Prejudice project, died unexpectedly this month. In addition to working on the Mapping Prejudice project, Ehrman-Solberg was a Ph.D student at the University of Minnesota's Department of Geography, Environment and Society.