Andy Slavitt, an Edina resident who served in former President Barack Obama's administration, has joined the White House COVID-19 Response Team.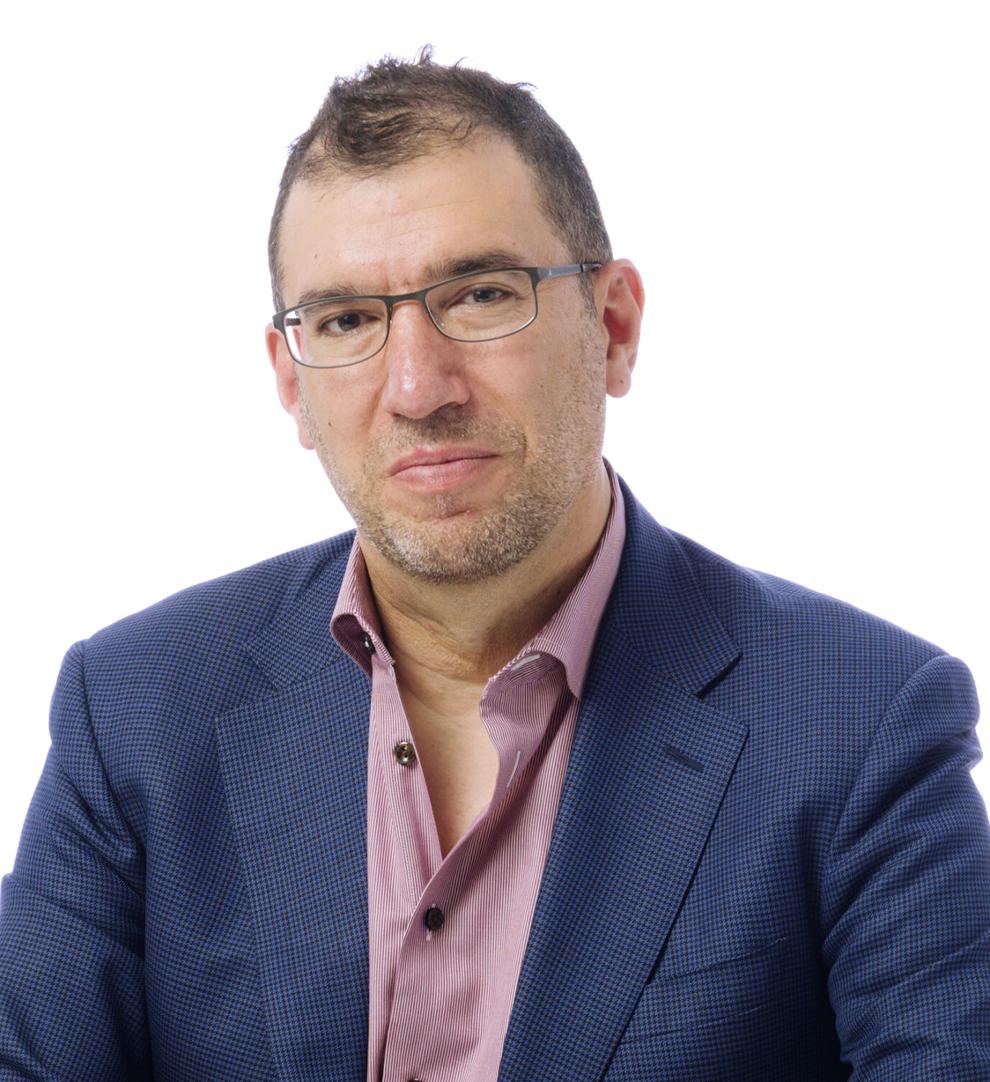 Slavitt, who served as the acting administrator for the Centers for Medicare and Medicaid Services under Obama, is now working with other Biden-appointed officials to plan and carry out a comprehensive COVID-19 response strategy aimed at better containing the virus, garnering public trust and improving vaccine distribution.
"It's an all-hands-on-deck moment," Slavitt said in an interview with the Sun Current. "There is a tremendous amount to do."
Slavitt, who expects to work with the team for four months, serves as senior advisor to Jeff Zients, the coordinator of the COVID-19 Response Team.
As a member of the Obama administration, Slavitt oversaw Medicaid, Medicare, value-based payment model reforms and other related programs and initiatives. Before that, he helped fix problems with healthcare.gov in 2013 during the rollout of the Affordable Care Act.
As the White House COVID-19 Response Team became official following President Joe Biden's Jan. 20 inauguration, the newly sworn-in president also addressed the pandemic by signing several executive orders.
Executive actions taken by Biden include mandating mask wearing and physical distancing on all federal property and halting former President Donald Trump's action of withdrawing the U.S. from the World Health Organization. The order also installed Anthony Fauci as head of the U.S. delegation to the WHO.
According to a tweet from the White House COVID-19 Response Team, the group will focus on expert-led public briefings, easily accessible information on the team's progress, a science-based public health campaign and other opportunities to engage the public.
"We are in a race against time, and we need a comprehensive strategy to quickly contain this virus," Biden said as the formation of the team was announced Jan. 15. "At a time when American families are facing numerous challenges I know these public servants will do all that is needed to build our nation back better."
Slavitt said some core goals include getting millions of Americans vaccinated as soon as possible, unifying the public and private sectors and giving clear and consistent messaging on what people can do nationwide to curb the spread of the virus.
"It takes a lot of coordination and a lot of communication, and a lot of execution and a lot of focus," he said.
Slavitt has been an influential and recognizable voice in health care for years. He was an executive for UnitedHealth Group, where he worked from 2003 to 2013. He also founded a technology-based consumer health care company called HealthAllies, in addition to the firm, Town Hall Ventures, which invests in innovations in health care in vulnerable communities.
He has also been chair for several health care initiatives, hosted a podcast about the pandemic called "In The Bubble," and wrote a book on the U.S. COVID-19 crisis and response, "Preventable." In 2016, he was named "Most Influential Healthcare Tweeter of the Year" by Healthcare Dive, a news organization covering the industry.
Communication with the public and consistent messaging have been key features of Slavitt's work in health care – similar to the goals of the pandemic response team.
Part of this communication includes making sure "scientists have the freedom to clearly communicate what they're seeing to the public without any political interference," Slavitt noted.
Other members of the COVID-19 Response Team include Chief Science Officer David Kessler, who co-chaired the COVID-19 Task Force for then-President-Elect Biden. Meanwhile, Abbe Gluck, who also helped with COVID-19 for the presidential transition, will serve as special counsel for the team.
"I look forward to working closely with these dedicated public servants not only to address this urgent crisis, but also to build better preparedness for future pandemics and other public health threats," said then-Vice President-Elect Kamala Harris.
Slavitt said a lot of challenges that arise were not originally present at the beginning of the pandemic. One example he noted is the new variant of the virus that is now on American soil. "You have to be able to react very, very quickly," he said
But even given the evolving nature of the public health emergency, the lack of an established vaccine distribution plan from the Trump administration is disappointing, Slavitt said. CNN recently reported that Biden was inheriting no plan for COVID-19 vaccine distribution.
The public has been through a lot during the pandemic, so providing answers is important, Slavitt said. "They just want things to work," he said. "They want to be told the truth. They want an honest read on what's going on, and how long things will take."
– Follow Caitlin Anderson on Twitter @EdinaSunCurrent